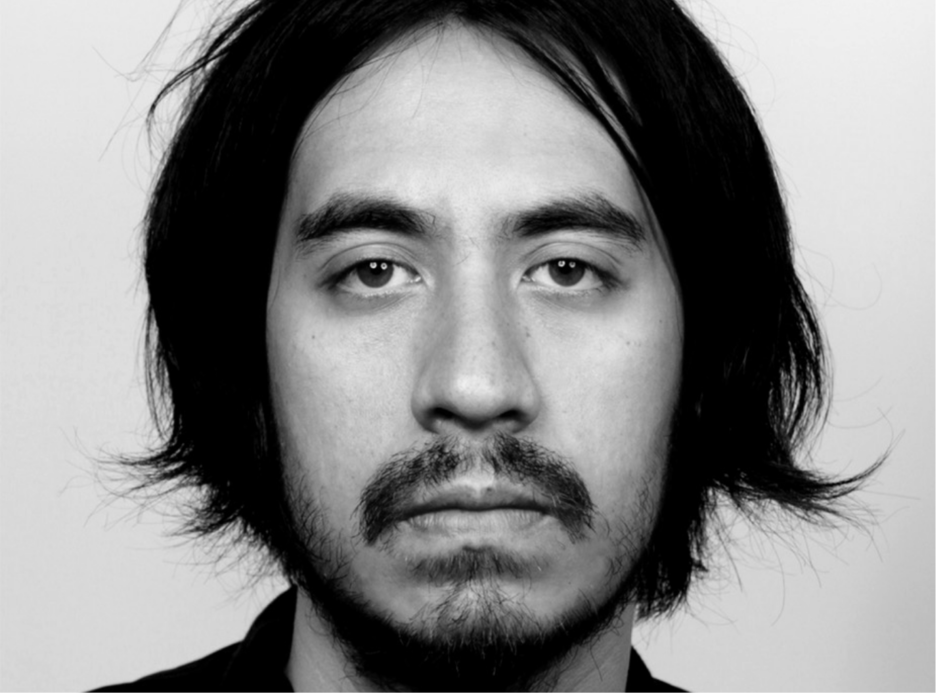 04/05/2020
-
Margaux Warin
The video announcing Boramy Viguier's first fashion show paired pragmatism with esoterism by showing a stock-market crash mixed with mystical figures- an introduction to the designer's universe. Inspired by the world of finance, the collection merged perfectly with the chosen location, the Palais de la Bourse in Paris. Presented in a dystopian atmosphere last January, the collection was a brilliant blend of sharp tailoring, uniforms, outerwear capes with a religious note, and details like eye patches.
This was the fifth collection of Boramy since he created his own eponymous brand in 2017. After four years at Lanvin Menswear, the designer's talent was immediately spotted as he was the finalist of both the Andam and LVMH prizes. Boramy also caught the attention of La Fédération Française de la Couture et de la Mode, who included him in its
New Now Program
.
---
YOUR FALL/WINTER 2020 COLLECTION IN 3 WORDS:

Financial, Religious and Martial.

YOUR MAIN INSPIRATIONS FOR THIS COLLECTION ?

I have been looking at the wardrobe of the finance world.
Banker looks, trader outfits...the pinstripes, the ties, the gold watches....
The world of finance triggers passion. You hate it because it scares you. But it is also fascinating.
As an Evil & perverse attraction.
It seems relevant to me to include religious clothing references into that collection.


YOUR FAVORITE LOOK FROM THE COLLECTION?

Personally, the tailored looks. Because it is always a challenge to accomplish good tailoring.


WHAT DO YOU THINK ARE THE MAIN STAKES AND CHALLENGES FOR YOUNG DESIGNERS NOWADAYS ?

To resist globalization temptation.
Especially culturally.
Honour local values is the main goal of our generation.


DOES POLITICS AND SOCIAL ISSUES HAVE AN INFLUENCE ON YOUR WORK ?

Yes and no.
in my opinion, Political values have nothing to do with a creative process.
Otherwise the outcome becomes propaganda. Even if the political value behind it is relevant.
An art piece should leave the viewer as a free thinker. It should be a stylistic effort not an ideological one.

I don't care to know if a designer is black or white, if a t-shirt is pro feminism or not, if Phoebe Philo is a woman.
I just care about the outcome. Celine was good, not because it was made by a woman but because the clothes were well designed, with delicate craftsmanship. Then, it made Phoebe Philo one of the best fashion designers ever.

But at the same time I do think that an Art piece is the strongest when it shakes not only our senses but also our way of thinking.
I like when style translates ideas. Not when opinions convey a product.


YOU BEGAN YOUR CAREER BY WORKING FOR HOUSES LIKE CRAIG GREEN & LANVIN. HOW, AND WHY HAVE YOU DECIDED TO LAUNCH YOUR OWN BRAND ?

Quite naturally.
In houses, there are restrictions, they are Damocles swords.
Sometimes your design ideas don't get past the hierarchy.
And it is normal. That's how a company should work. With a hierarchy.
When you feel frustrated, you have to go.
So I left to do my own brand.
WHICH ARTISTS INSPIRE YOU THE MOST?

It is hard to say.
H.R. Giger paintings
Frank Herbert mythology.
I really like Godfrey Reggio for its Koyaanisqtasi.
Paul Thomas Anderson makes movies that always move me a lot.
I also grew up with French artists Druillet and Moebius which really are in my system now.


THE FILM THAT SPEAKS THE MOST TO YOUR AESTHETIC?

David Lynch - Dune.
It is a very bad movie. But with very interesting aesthetic discoveries.
A whole medieval science fiction.
David Lynch didn't have the final cut and disapproved completely this movie.
But Dune was my bed time story from my mum.
I have been familiar with the story before I could remember.
I have a very special relationship with this movie.
It is almost a real story for me.


THE PLACE THAT ALWAYS INSPIRES YOU?

It is sad but the bathroom.
The only place that you find yourself on your own without any disturbances.
The best place to truly meditate.

IF YOU COULD LIVE IN ANY ERA, WHEN WOULD YOU CHOOSE AND WHY?

To see Dinosaurs, Jesus, Buddha, to spy on Da Vinci painting the Mona Lisa, to witness a Napoleonian war, to see the men when they discover fire, and an ancient Egyptian city, ....
In any case I would want to come back.