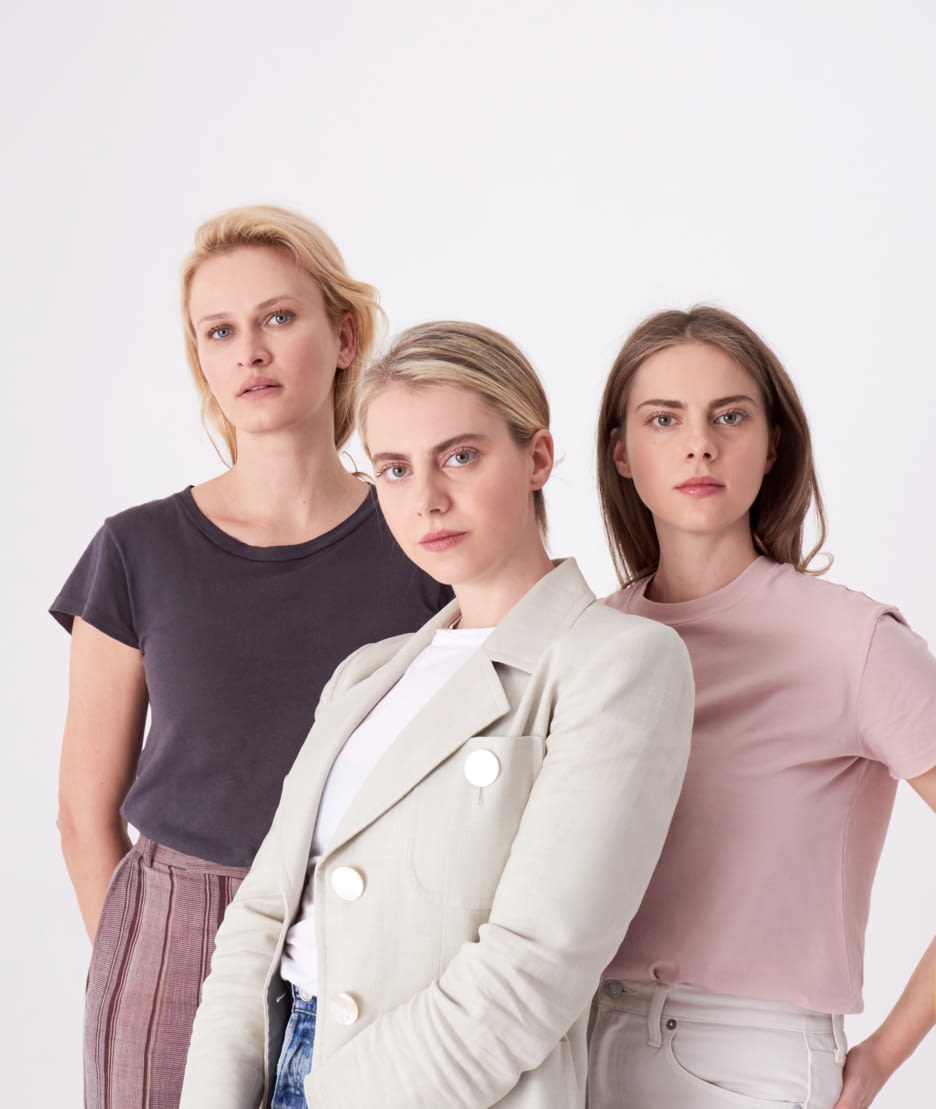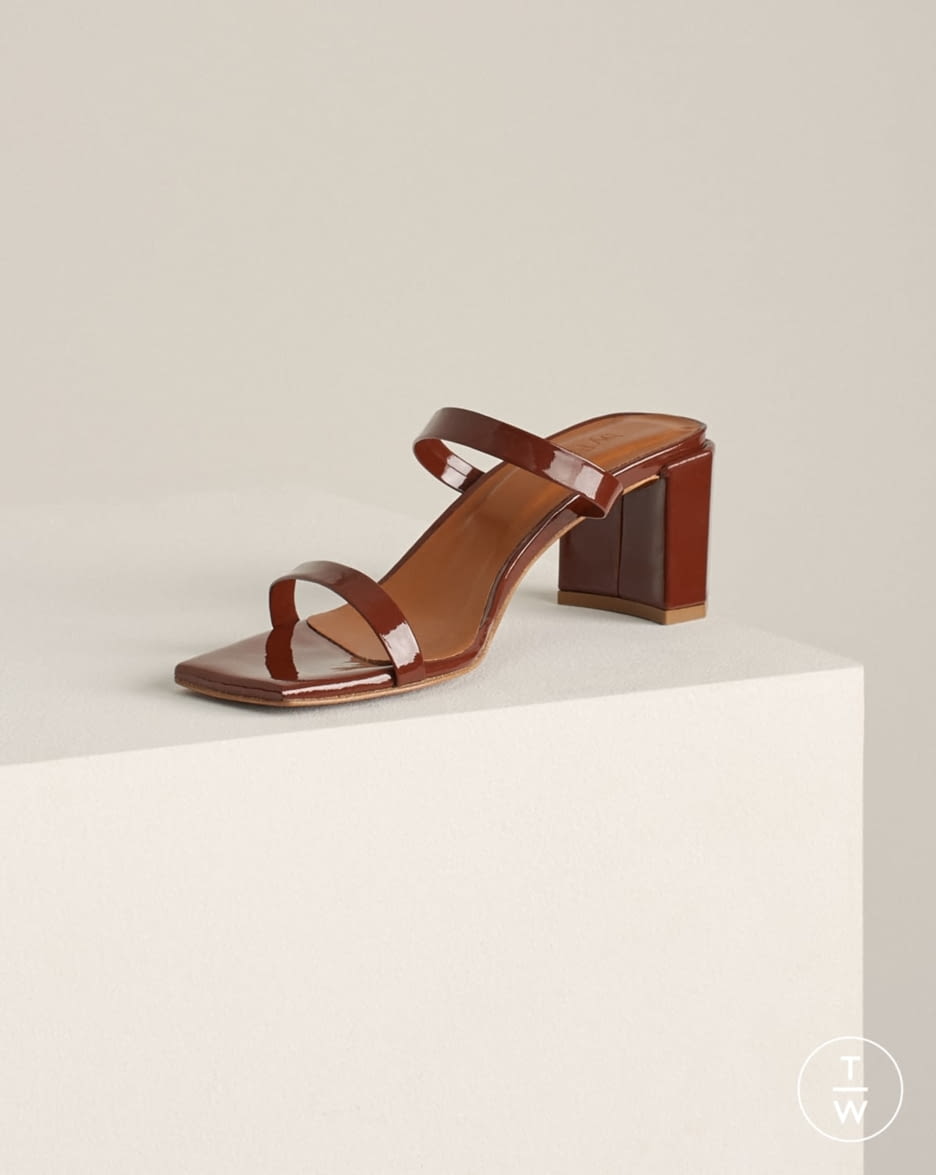 09/04/2018 - Margaux Warin
Behind By Far we find a trio of women: twins Sabina and Valentina and their best friend Denista. All three Bulgarians, they decide to found their own brands to fill a gap: that of pairs of shoes easily wearable but elegant and high quality with a comfortable heel. They founded By Far in 2016. The brand is quickly spotted on social networks thanks to its contemporary, young and elegant pieces. By Far is also known for its eco-responsible side; the shoes are hand-crafted by a small family-owned factory, and one-third of the collection is sustainable, the leather coming from the dead stocks of luxury Italian factories. Thanks to its positioning and aesthetics appeal, today the brand is worn by famous persons like Alicia Vikander. Building on this success, the three founders decided to expand the range by launching a line of handbags and using new materials such as silk.
---
If the By Far brand could be represented by a song, which one would it be?
This is a rather tough question as we listen to a lot of music. Obviously anything by HAIM, we absolutely love them. The one song that the team has collectively listened to the most would be Paroles Paroles by Dalida & Alain Delon. I don't know why but it sort of became a By FAR anthem last summer and we would constantly play it. Valentina, one of the founders, is our unspoken DJ's. She has this playlist that just keeps getting bigger and bigger, featuring everything like Phoenix, INXS, Dolly Parton, Tears for Fears, Stevie Nicks…anything really.
What is your starting point when you begin to work on a new collection?
Creative director, Denitsa Bumbarova, is constantly moodboarding and thinking about new models so everything starts with a mix of inspirational photographs and sketches from her. The inspiration can be anything, from a picture of Lauren Hutton wearing a chunky gold necklace, which then became the ankle strap for an evening sandal, to a dream that Denitsa had about Jane Birkin gifting her a pair of over the knee boots - which you very well might see in one of our upcoming collections. It's a constant process, which the team dissects and channels in different collections. We've had models that have been in the works since the beginning, almost two years ago, that have been perfected over time and are expecting their launch now.
Was there a piece you really liked working on in your last collection and why?
We're starting to work with different materials on our collection for the first time ever. So we're incorporating grosgrain, velvet and the best silk from northern Italy. It was so satisfying to play around with the fabric and all the colours. We used it on the boots and mules and they just feel and look so decadent. Especially the Kim mule in a powder blue silk, it's divine. It looks like a slipper Marie Antoinette would have worn.
Your works are entirely hand-made, why is it important for you to value craftmanship?
It only makes sense for us to have our product hand-made. We feel it's what our customers are accustomed to and we wouldn't dream of having it any other way. We are very proud of the quality that we provide.
What were your main inspirations for this collection?
This collection is quite varied in styles for this season so inspiration came from a lot of different places. There are of course more elevated, elegant variations of mules and boots, featuring a custom heel and elongated toe shape that feel more feminine but we're also exploring tougher silhouettes. Like for example a really grunge inspired block heel boot that feels like a thrift store find from the 90's. We're also doing a combat boot for the first time as well as a take on a men's loafer. So it's a mix between very classic, yet contemporary, feminine silhouettes and really masculine shapes. It's a really well rounded collection with lots of exciting offerings.
Which artist(s) inspire(s) you the most?
There are so many and we're constantly finding artists, who's work we fall in love with. We've definitely been inspired by the works of people like Hockney, Nadia Kaabi - Linke, Zaha Hadid and we love the work of Ines Longevial, Bec Smith, Elizabeth Peyton and Ana Kras.
Which women inspire you the most ?
Real women. The strong females that we collaborate with and have had the pleasure of meeting during our journey with By FAR.
Where's the last place you travelled that inspired you?
The last trip that was truly inspiring was when all of us (Valentina, Denitsa and Sabina) and our families went to Tuscany. We rented a villa, talked, drank wine and played cards into the late evening. It was really magical.
You are launching your first handbags collection soon. Is your work process different for Shoes and Handbags collections?
Yes, we are so excited to be starting this new venture. The work process is essentially the same, however it does feel very different and like a departure from making shoes. It almost feels like there is more room for creative freedom when designing bags. The whole team absolutely loved everything about the process and we had a lot of fun exploring new shapes and leathers. We can't wait to share the collection with everyone.