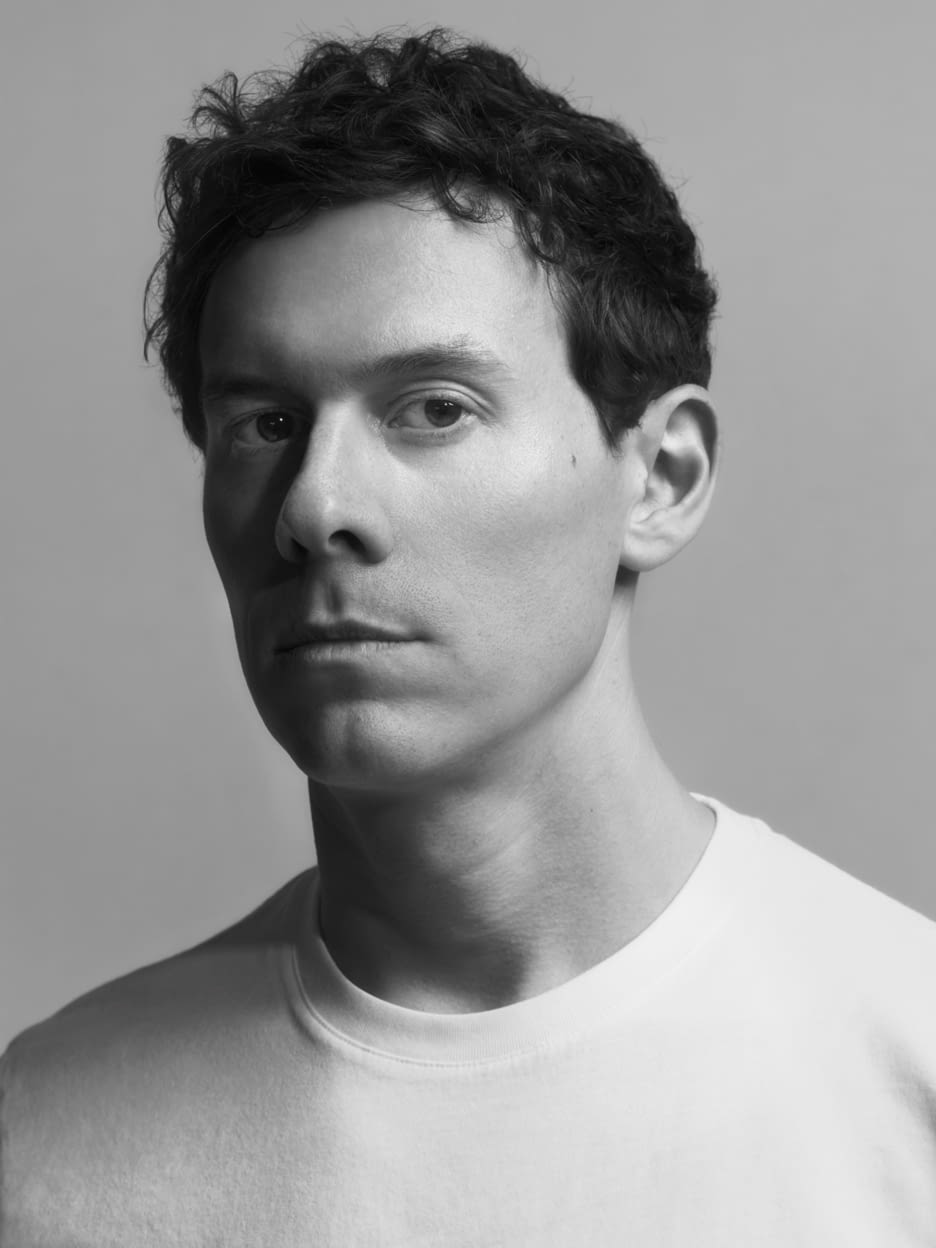 © Arnaud Lajeunie
25/06/2019
-
Margaux Warin
The task of embodying a collection's theme is complex. Casey Cadwallader, the creative director of Mugler, has imagined his Resort 2020 around the notion of drama, a theme which is inherent to the House. In order to interpret his pieces, he cast a variety of characters with different body types while enlightening their roles: an athlete, a plus size model, a poet… The lookbook is a true statement and embraces the notion of inclusivity. Seductive, strong and glamourous, the collection focuses on poise and curves with very built and constructed pieces. The American designer became the Head of the House in 2017, previously having worked for houses like Narciso Rodriguez and more recently Acne Studios.
---
Your last Mugler Resort 2020 collection in three words:
I think the most important word this season is "drama". I used to do more intellectual collections but there is something about Mugler that also demands drama and body. That's something I wanted to express in the lookbook.
Then Mugler is always about "confidence" and "empowerment". It's very important that a woman feels good in the clothes. I think that's something that makes Mugler very different, I try to be very sensitive about that.
What were your main inspirations for this collection?
I am very lucky to work in a House that has a lot of heritage and has a lot of inspirations. I am always referencing the archives, but very quietly, in my own way. So I always come back to sculptural tailoring, it's my favorite thing to work on. Also body-shaping and technologies around that. There's a lot of corsets inside, but even with the corset it breathes and you can move. There is a sort of sporty corsetry going on in the clothes.
That's the main themes. And of course drape. I did some leopard this season, because it's very dramatic and aggressive.
Your favourite look from the collection?
It's look 3, I love this one, it's very constructed. In a way it's the most severe, it has very strong hips, it has a lot to do with the dress I designed for Chloé Sevigny. It's a dress but it's almost like a jacket because it's very architectural.
For the lookbook, the collection is worn by various characters: models, poet, dancer... How did you choose them and why ?
Casting is very important to me because I want everyone to know they are welcome at Mugler and that our clothes are not just for supermodels, but also for real people.
I worked with a casting director and we talked nearly every day for a month. I really wanted a female athlete because I wanted to show a different sort of female strength.
I wanted women that were very feminine and women that were very masculine because I think all these versions of femininity are beautiful.
I also love feminine clothes and I love masculine clothes. It's about keeping a mix, about body types.
I was introduced to Ariish Wol, she is a + size model and she is an advocate for body diversity. We had to make custom clothes for her, kind of like making couture for her, but it's worth every minute of it. It was important to me that she felt good and special in the the clothes. Ariish was so strong.
The bodybuilder and trainer, Beau Gandiwa, we found her on Instagram and asked her if she would like to do it, it was direct communication.
The dancers are super important. Mugler is very linked to dance: vogue dance, ballroom dancers. I've been introduced to a lot of dancers and I wanted to make them part of the family.
What was your biggest challenge when you became the creative director of Mugler?
It is the first time that I am a creative director, I've always been a design director, safely hidden from the public. Going public is very stressful, it's the first time people are taking pictures of me, want to ask me questions.
I also now represent this whole company and everyone who works here, it's a big responsibility. Mugler's history is very strong and there are a lot of expectations, I have big shoes to fill.
Which fashion's stake would you like to focus on for the future of Mugler ? (sustainability, charity…)
I think all of these are extremely important. Charity we have already started. Mugler has always been about culture and people. For me it's very important to support all types of people, we support women and I wanted to add other charities.
Sustainability is moving very well already in the fragrances. We are the first house that is doing refillable bottles. There's a lot being done with the alcohol made out of sugar beets, with the support of local French farmers that are doing eco sugar beet.
We are working with great factories that are taking really good care of their workers and supporting craftsmanship. But now it's about the materials we work with, and how we source them.
I really don't do leather because I don't feel comfortable about it. I want to do eco-leather.
Where is the last place you travelled to that inspired you?
I went to South Korea recently and I've never been before. I met amazing people, I went to all the stores with Mugler collections and visited all the other ones I would like the brand to join. It's a very vibrant exciting place to be and made me see the world from a different angle, which is the reason to travel.
The artists that inspire you the most?
My favorite of all time is the painter Joan Mitchell, she worked with crazy colours combination that are so beautiful.
Of course, Samara Scott, the British artist I did my collaborations for my two first seasons here. And I love the work of Kerstin Bratsch.
I think I love female artists. I love textural art, that's why I love these 3, because you can really feel their art.
I don't like cold art.
If you could live in any era, when would you choose and why?
I like my era. I think it's great to live now. I was thinking about Madonna in the nineties and the way she exposed of homosexuals dancers for the first time and the things she did to empower women. All these things that happened and the progress that we are making today make me think that it's amazing to live now.