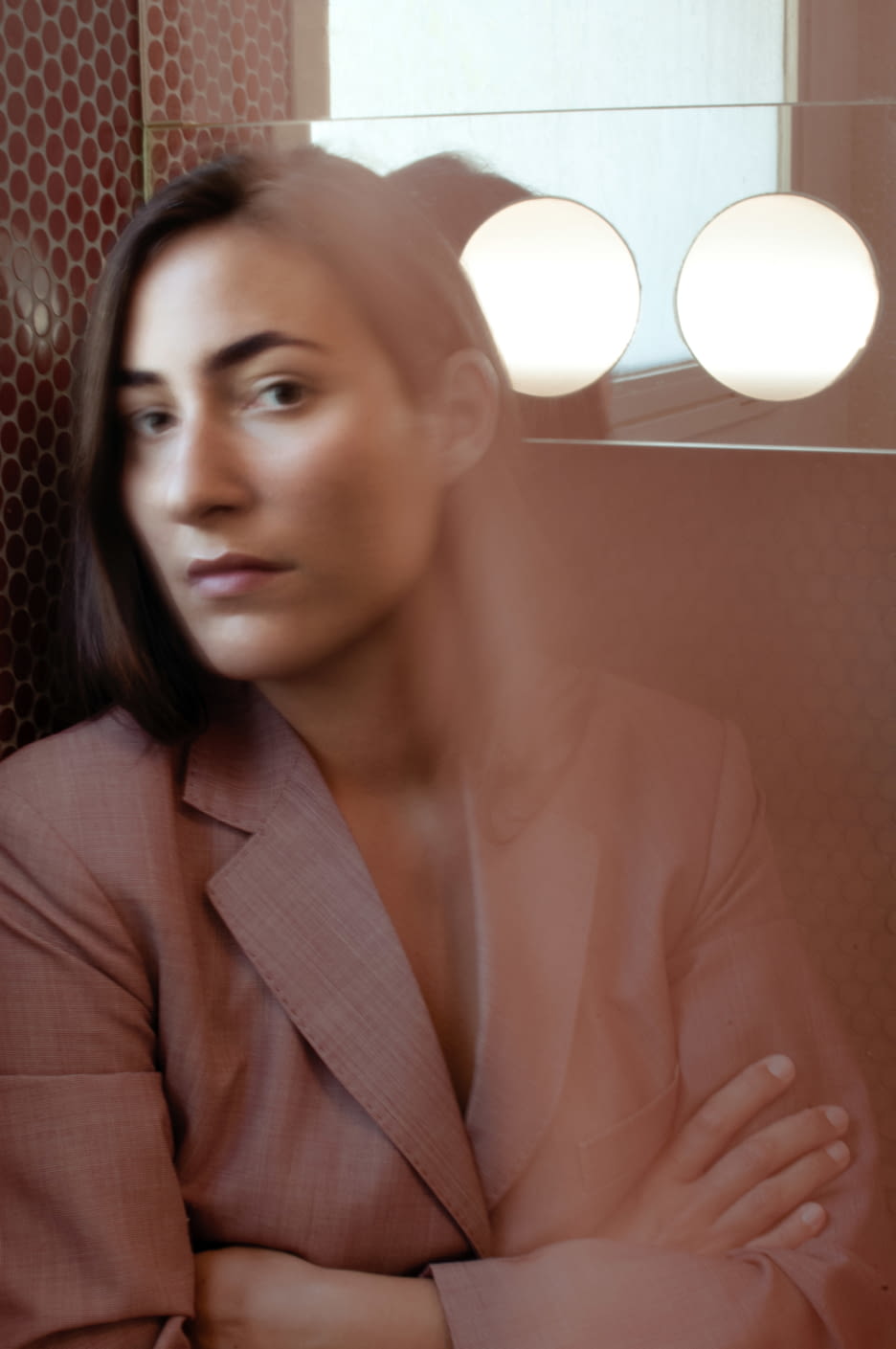 20/04/2020
-
Margaux Warin
Created in 2014 by Charlotte Dauphin de la Rochefoucauld, Dauphin is a young fine jewellery house that stands out from traditional jewellery due to the vision of its creator.

Contemporary and architectural are two words that define Dauphin's universe as the pieces' shapes are inspired by movement, fluidity and geometry. Created for cultivated women, the brand has differentiated itself since it started through its unique art direction and conception.

Launched in Musée des Arts Décoratifs in Paris, Dauphin has collaborated with the Serpentine Gallery in London in 2016, linking the brand to contemporary culture. Last year, for its fifth anniversary, Dauphin teamed with the Italian photographer Paolo Roversi and launched an art book with pictures of Guineveere Van Seenus, Saskia de Brauw, and Paolo's daughter, Stella.

Charlotte's poetic imagination and universe were also expressed in cinema, with the release of her first movie "L'autre" in January. She answered our questions and talked about her inspirations.
---
YOUR LATEST COLLECTION IN 3 WORDS:
I can take it down to one: "Monumental".
YOUR MAIN INSPIRATIONS FOR THIS COLLECTION ?
The confrontation of jewellery with its own limits. The Monument collection is a reflection on duality, a confrontation between micro sculpture and macro architecture.
YOUR FAVORITE PIECE FROM THE COLLECTION?
The plain Monument ring in rose gold. It's the purest expression of the idea.
HOW AND WHY DID YOU DECIDE TO LAUNCH YOUR OWN BRAND ?
I created Dauphin as a production company. I needed a stage to share my creative work and to develop collaborative projects. I'm lucky I was able to do so.
SINCE ITS LAUNCH, DAUPHIN HAS MANY LINKS WITH THE ART WORLD. DO YOU THINK ART AND JEWELLERY AND INTRINSICALLY LINKED ?
Jewellery can relate to art. Jewellery can not relate to art. It simply depends on the person who creates it. I came to it through dance, sculpture, music. I don't relate to the jewellery world per se. That's idiosyncratic, and Dauphin is the result of that approach. It's like an expanding universe. An unlimited frame. An infinite stage.
YOUR FIRST MOVIE, 'L'AUTRE" WAS RELEASED IN CINEMA IN JANUARY 2020. COULD YOU PLEASE TELL US MORE ABOUT THIS PROJECT AND HOW IS IT LINKED TO YOUR BRAND ?
As my first feature film, it's a very intimate cinematic piece. I use language and silence in the film the same way as I would use positive and negative space in my creations. Sculpture and architecture play an important part in the film's story and aesthetics. Dauphin supported it and the Fluid earrings have a small part in the film.
WHICH ARTISTS INSPIRE YOU THE MOST?
Anyone who is the perfect instrument to his own music. You can be a choreographer. Or you can be Pina Bausch. A poet who expresses herself through choreography.
THE FILM THAT SPEAKS THE MOST TO YOUR AESTHETIC?
As a filmmaker, I can only say L'Autre.
THE PLACE THAT ALWAYS INSPIRES YOU?
Home. In other words "Faraway so close".
IF YOU COULD LIVE IN ANY ERA, WHEN WOULD YOU CHOOSE AND WHY?
The era I'm living in. Because that's the only one I'll ever truly know. The rest is dismissed on the basis of pure fantasy.