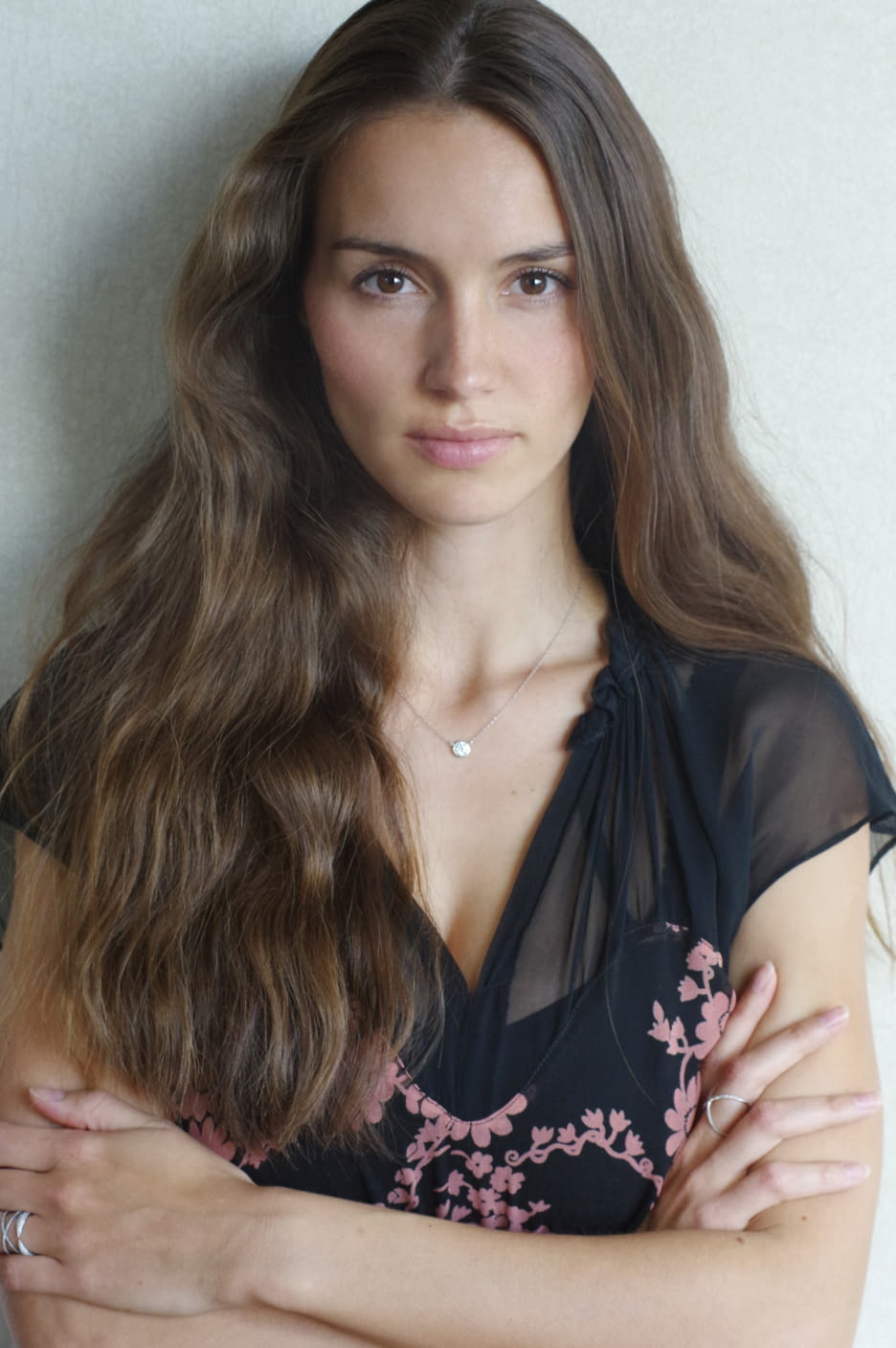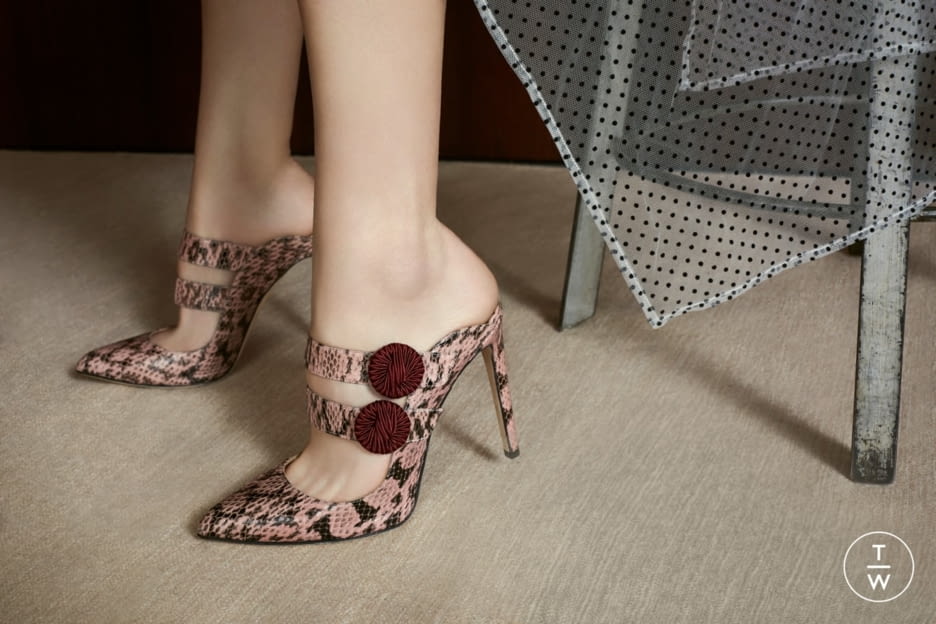 Chloé Gosselin Fall/Winter 2018
24/07/2018 - Margaux Warin
The last collection of Chloé Gosselin is called Epiphyllum, like the spectacular Cactus overflowing with flowers. Each pair is named after an illustrious woman: Maya Angelou, Louis Bourgeois, and Diane von Furstenberg ... Very high heels, colorful snakeskins, exotic floral patterns, Chloé Gosselin's shoes are sensual, feminine, daring and incarnations of the personality and inspirations of the designer.
Born in France, Chloé Gosselin studied Fine Arts in Lacambre, Belgium before becoming a model. After several years, the young woman returned to study at FIT in New York to launch her eponymous shoe brand in 2014. Each model is drawn in the designer's studio in New York before being hand-made. Italy. We could see them treading Grammy red carpets or Golden Globes at the feet of Madonna or Kate Winslet among many others. Member of the CFDA for 1 year, the designer tells us about her inspirations and her vision of femininity.
---
Your last Fall/Winter 2018 collection in three words:
Feminine, Bold , Unapologetic
What were your main inspirations for this collection?
This Collection really represents a turning point for my brand, it goes beyond the feminine silhouettes i was known for and embraces our Chloe Gosselin girl, a strong and daring women that dresses to be herself inside and out.
The starting point of the Collection was this imagery from Pink Floyd's film The Wall of 2 flowers dancing & coming to life, it inspired this hand-drawn print , a surrealist dark floral that is very present through out the collection. In the print you can also find the crescent moon element, symbol of femininity and fertility, that also recalls the C of my name & that is also present in the shape of my buckles and heels. The Collection is named Epiphyllum which is this incredible cactus flower that only blooms in the moonlight.
What is your favorite pair from this collection ?
They are all so different and complementary, but if i had to choose just one it might be the Rosie mule with its spiral buttons and rose snake. It is a very delicate and feminine style but with a sense of easiness to it, you can just slip them on and kick them out.
You named your shoes as feminist and strong women like Louise Bourgeois or Gloria Steinem - do you think shoes and clothing are empowering women?
Completely, shoes are object of empowerment they change the way you stand, walk and carry yourself. Beyond this, my team and I create for a woman who thinks of herself first when getting dressed and how she wants to feel, she isn't wearing heels to please a man but for herself.
The woma(e)n that inspire(s) you the most?
There are so many women that inspire me from my daughter, to my mother, to my friends, to my colleagues. But more generally i'm very impressed by women that can do it all, be really successful in their professional lives as well as raise a few kids, these ladies rule the world.
Which artist(s) inspire you the most?
In Fine Arts my friend Marina Abramovic for pushing the limits of the Art form and putting the audience at the center of it.
Also someone like Ron Mueck that plays with hyper-reality and scale.
in Music of course the wonderful Tori Amos, Pj Harvey, Bjork but also newbies like Chvrches or Lorde.
After studying Art, you worked as a model for several years. How and why did you decide do launch your own shoe brand ?
Shoes have always been an obsession of mine so after studying Art and spending a few years in Fashion, shoes felt like the perfect bridge between these 2 worlds. I started sketching shoes when my daughter was just a baby and went back to school at Fit New York to learn shoe making.
I quickly had this vision of a brand that would focus on Italian craftsmanship and impeccable quality but also blend some unusual detailing and curves inspired by nature.
The film that most speaks to your aesthetic:
I grew up watching the movies of Jeunet and Caro like City of Lost Children and Delicatessen and of course Amelie Poulain, i love their use of color and impeccable cinematography but i also find beauty in odd things like they do.
I'm also a big fan of Wong Kar Wai and Guillermo Del Toro.
If you could live in any era, when would you choose and why?
I'm happy to live in the present time as challenging as it is, we have a great responsibility to change things and inspire our younger generation to be vocal and fight for their beliefs.
The last place you travelled to that inspired you?
I have always been a volcano nerd so last year we went to Big Island in Hawaii, we took this incredible helicopter ride over the crater of Kilauea and flew in the Key Hole which is this inaccessible valley with dozens of waterfalls. I completely fell in love with the people of Hawaii and their respect for the nature around them. They have been on my mind a lot these past few months with the continuous eruption of the volcano.