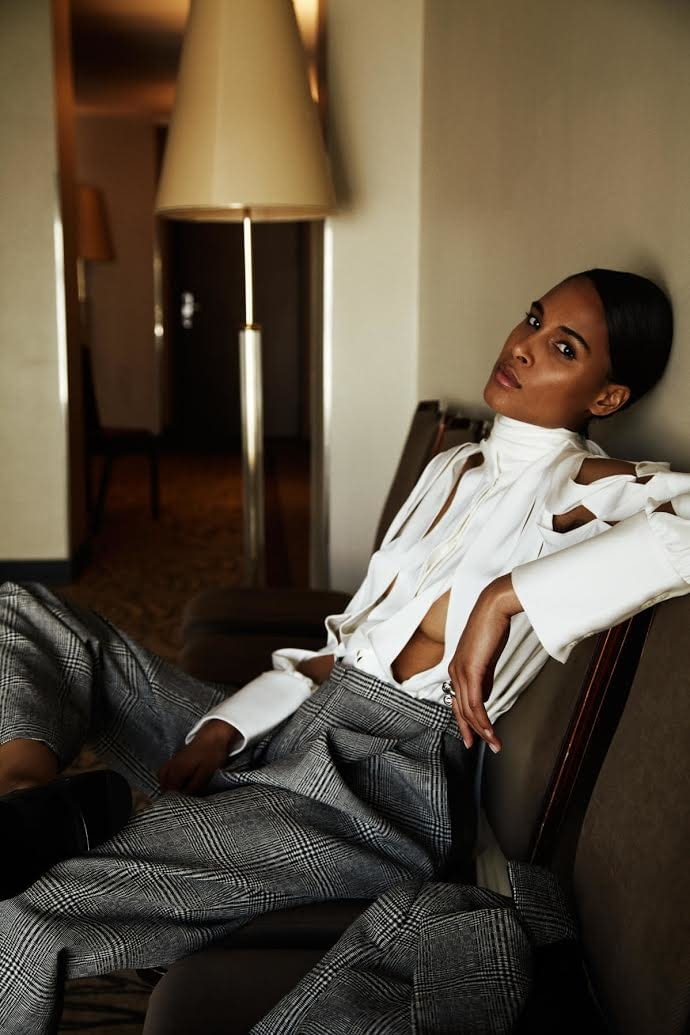 © Matias Indjic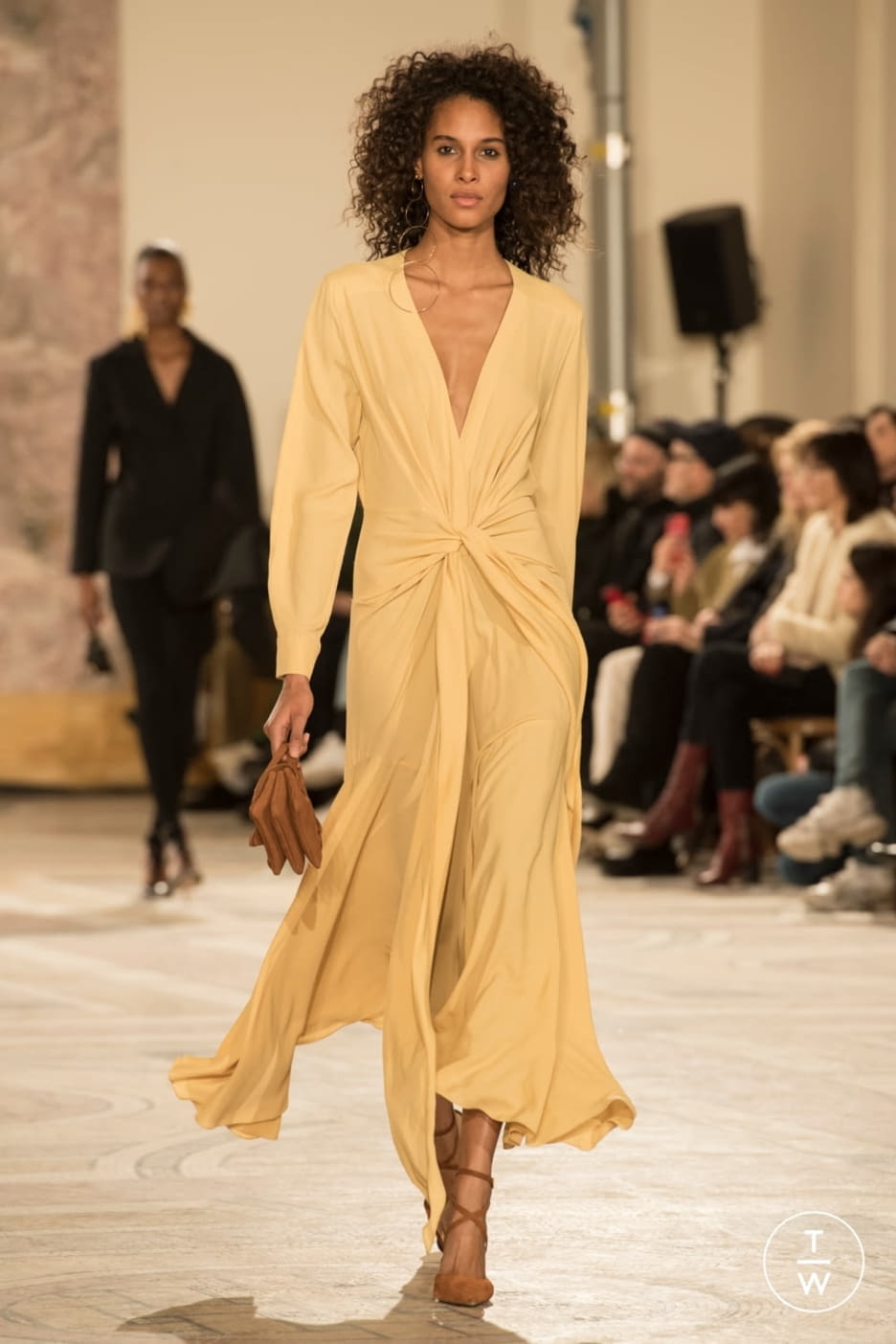 Jacquemus Fall/Winter 2018 show
23/04/2018 - Margaux Warin
At 23, Cindy Bruna is one of the most popular top models. Daughter of an Italian father and a Congolese mother, she grew up on the Mediterranean coast, in the south of France. Her beauty and long silhouette attract attention and Cindy was spotted very young. Bachelor in hand, she left her homeland to settle in Paris and began her modeling career with Metropolitan Models agency. In 2012, she is the first Métis model to be walk exclusively for Calvin Klein. The top is spotted by cult photographer Steven Meisel, who photographedher on the cover of Vogue Italia. Since then, she has walked for the greatest designers (Prada, Chanel, Balmain, Moschino, Victoria Secret), and is very close to Jean Paul Gaultier (she has walked in all its shows since 2013) and Elie Saab. The French top has thousands of followers on Instagram and has made her reputation in the service of the association "Solidarity Woman" that fights against domestic violence. Cindy was recently photographed for Vogue Arabia, in Djerba, for a special Azzedine Alaïa. It was the designer who had offered her first job in his showroom, at 16, and taught her to walk like a supermodel.
---
How were you discovered and at what age?
I was scouted in the South of France in my hometown. I was only 15. My mother wasn't really keen to start with because she wanted me to be gratuated first.
So I started to come to Paris during my holidays and then Once I got my baccalaureat, I finally moved in the capital.
What was your first runway show ?
My first runway was my exclusive for Calvin Klein. I was so nervous and excited. During the backstage time I didn't realize I was among the biggest top models in the world.
If you weren't a model, what would you be?
It won't sound very exciting but I was hoping to be an accountant. I've always been good in Mathematics, it was my favorite subject back in school haha I'm kind of a nerd...
Where's the last place you travelled that inspired you ?
I went to Tunisia shooting the special Azzedine Alaia for vogue Arabia and I had an amazing time. It was really emotional for me to be part of this special issue. I kept thinking about Alaia and all the memories I shared with him. Being in his country of birth really meant a lot to me. I felt really proud and honoured.
Which women inspire you the most?
My mother for everything she has been through. She fought for my sister and me, tried to give us everything she could and teach us so much. She is definitely my biggest inspiration. She cooks like a queen, she dances like Beyonce and she is the best advices in the World. I just love her !
Which artist(s) inspire(s) you the most?
Beyonce is one of the most inspiring artists as she built her career and managed to be a mother and a wife at the same time. I can't even imagine how hard it must be and how many sacrifices she must've made. It's hard work being an influential artist but I like how she stays authentic and real.
If you could live in any era, when would you choose and why?
I actually like nowadays comparing to before. The conditions for women were worse. I like that we evolved even if there is still a lot to be done.
How do you prepare fashion month ?
Getting ready for a fashion week is having a healthy lifestyle: Drink a lot of water, taking care of my skin and my hair, working out and sleeping well.
What was your favorite look from the last shows ?
My favorite look lately has undoubtedly been on Victoria's secret in Shanghai. I felt like a nomad princess with all the feathers in my back, the colorful high knees boots, it made my outfit look beyond.
More and more models are becoming spokespeople for charitable, social or humanitarian causes. You recently joined the association "Solidarité Femme", which fights against violence against women. How do you think models's engagement is important for the public?
I don't feel it's just as a model but as a woman that I'm fighting for this cause. Fighting for women's rights and safety has always been very important to me. I wanted to do it a while ago but I didn't know how to and what I could really bring to Solidarité Femmes I didn't think twice about it.
This cause is very close to my heart and being part of this association's team is one of my proudest moment of 2018.