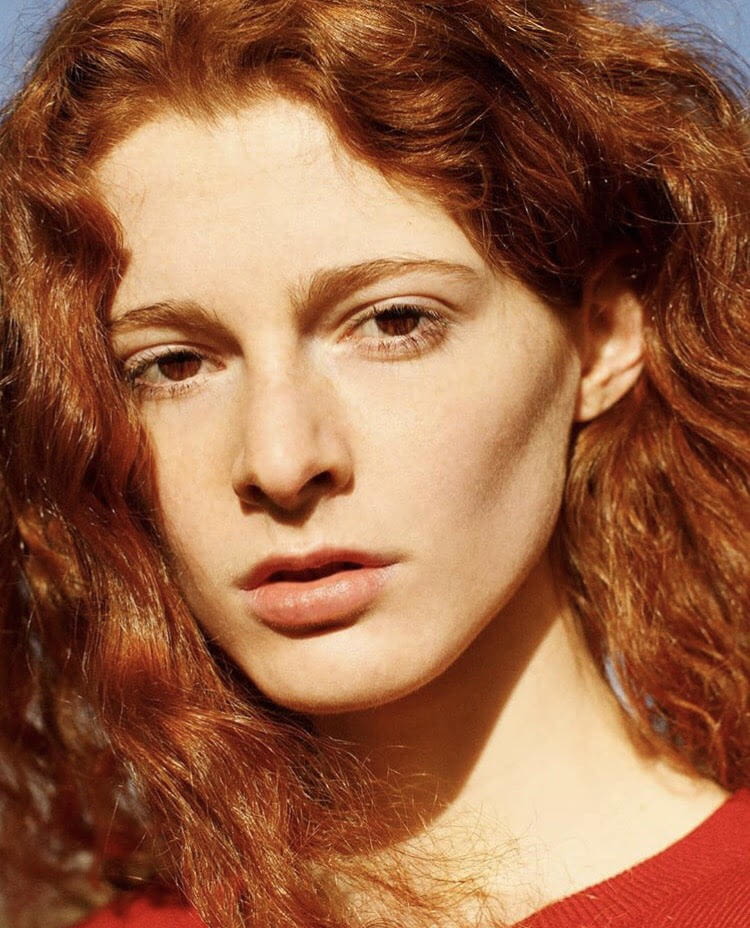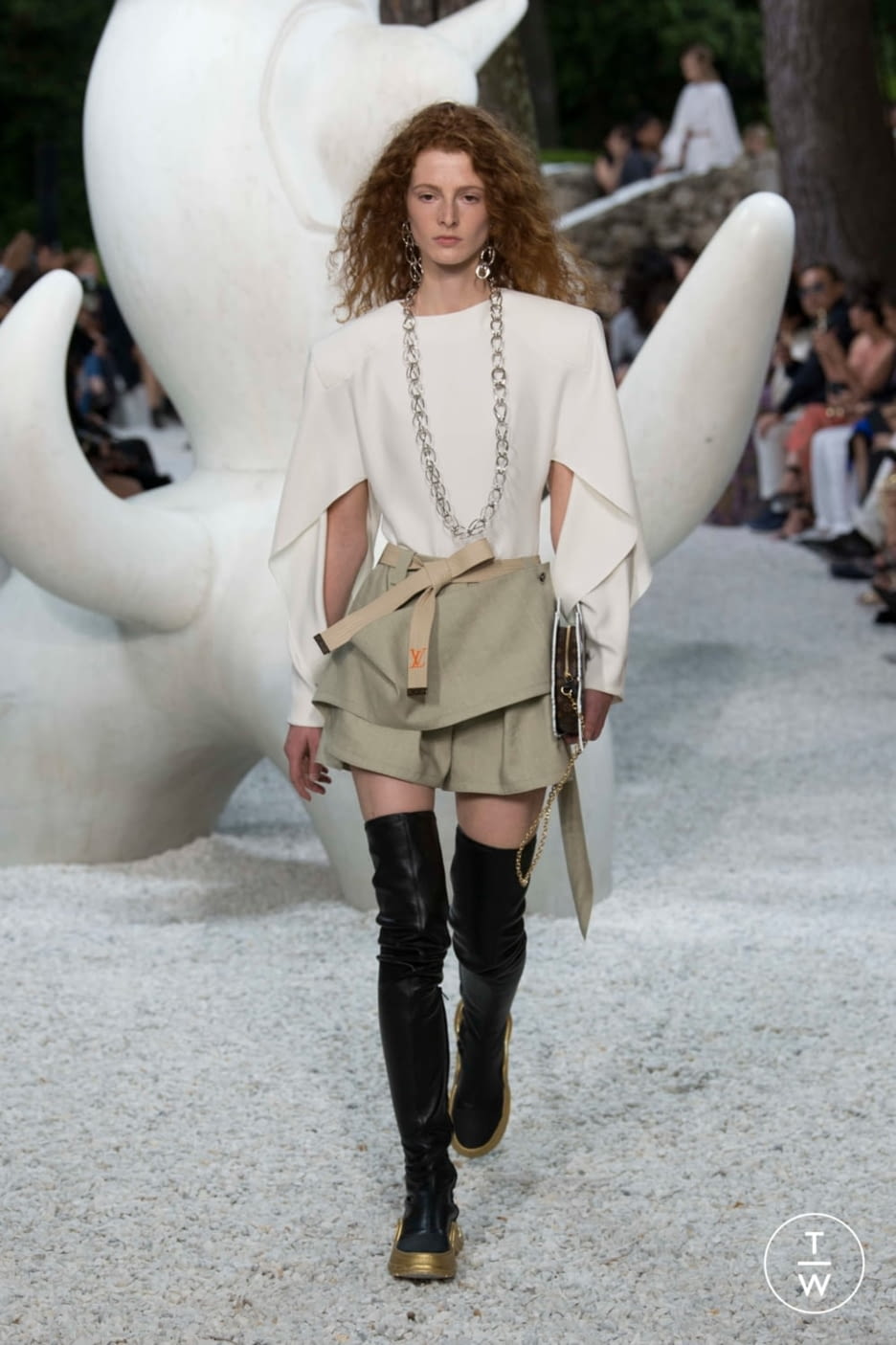 Louis Vuitton Resort 2019 Look 1
11/06/2018 - Margaux Warin
The first notes of music resound and a flamboyant redhead (whose hair is reminiscent of that of Grace Coddington, who has designed prints for this collection) opens the show Cruise 2019 Louis Vuitton to the Maeght Foundation through successively La Cour Giacometti then The Labyrinth Miro in front of the audience. This is only the second time that Clementine Balcaen hit the runway and her first appearance on the catwalks was for Louis Vuitton also, at the show Fall / Winter 2018 at the Louvre. Born in Belgian, Clémentine is only 18 years old and was discovered by Nicolas Ghesquière who made her show 2 times exclusively for the brand. Beginnings as promising as noticed. Represented in Paris by Girl MGMT, she begins her career and gives us her first impressions.
---
How were you discovered ?
My name is Clémentine, I am 18yo; I will be 19 yo on the 21st of June, first day of Summer.
I started modeling thanks to a friend who wanted to introduce himself to Flag Models and they ask to represent me there.
What was your first runway show ?
Flag placed me in GIRL MGMT in Paris and I received an option for the Louis Vuitton show where I've been booked. This was where it all started for me; before this I didn't do a job as big as Louis Vuitton.
If you weren't a model, what would you be?
I am a model but I'm keeping studying, I don't want to give up my ideas, convictions and passions.
Modeling is for me an incredible chance which allows me to meet a lot of people who are working in the industry where I would love to evolve later in my life. Maybe not in fashion tho but yes : video & photography are my things.
But to have the opportunity to discover the fashion industry in this way is sooo cool.
Where's the last place you travelled that inspired you?
A place who inspired me is the place of the last show of Louis Vuitton, the one from the Cruise !!
Which artists inspire you the most?
I'm doing art studies since I am 14yo and I had a lot of History of Art classes. So finding myself walking for Nicolas through the works of the artists I studied was breathtaking
I love paintings like Fragonard, Impressionism, Fauvism,... Because I really like colors
I love Xavier Dolan's work
I am in perpetual seekness of inspiration, I think it's really important and I love to be "under pressure" and wondering myself what will happen to me and in this job, I am on adrenaline all the time.
Which women inspire you the most?
So regarding the woman who is inspiring me : I have to say that I don't really know. A lot of women are inspiring me; I love women with style, personality but most of all extravagance. Speaking about this, there are a lot of women like this in Louis Vuitton.
You've been walking twice as an exclusive for Louis Vuitton. Could you please describe your link with the brand in one or two sentences ?
In fact, in the really beginning LV wasn't really present in my mind. I mean : obviously I was knowing LV but I was barely aware about it. So in the really beginning, I was really impressed because I was there working for them like so suddenly.
But the best thing is definitely when you walk. This is speechless, it's like acting in theatre.
How does it felt to open Louis Vuitton Cruise 2019 show at Fondation Maeght?
Opening the show was a huge opportunity and omg, what a suspens, what an experience ! Basically, I LOVED it !
If you could live in any era, when would you choose and why?
There are 2 eras that I would love to live in : Marie-Antoinette's one, ahahah because the dress were lit and the sixties-seventies because of the music !!
What do you listen to when travelling ?
I always listen music, all kind of it except actual one, I'm not really fancy about it. I really like Pink Floyd