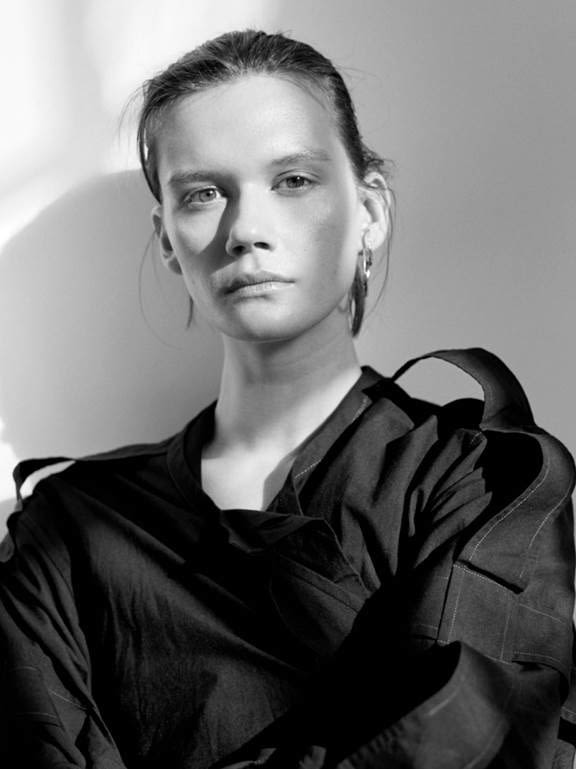 14/10/2019
-
Margaux Warin
In 2016, Daniela Kocianova was seen opening the Céline Spring/Summer 2017 show and closing it in a pink draped dress. She later reappared in the closing look when she became one of the faces of the brand for the campaign photographed by Juergen Teller. The Prague-born model represented by Women, has been walking for eponymous brands ever since; including Valentino, Hermès, Stella McCartney, Maison Margiela, Jil Sander, and Givenchy amongst many others. In addition to her model career, Daniela is also an artist. Her drawings and illustrations are featured on her Instagram as well as in Vogue Czechlovakia, for who she works as an editorial contributor. Daniela writes about her vegan diaries, her favourite places and shares information to educate about veganism and sustainability.
---
How were you discovered ?
I never thought of becoming a model, but my family suggested that I should try it. So I joined model competition in Prague which helped me to get in touch with my mother agency.


How do you prepare for fashion month ?
I exercise and eat a balanced diet, and sometimes I'll look into fashion trends so I know how to pack. It's a great surprise when I discover my old vintage pieces are becoming a trend again.

What is a typical day for you during Fashion weeks ?
I wake up early and exercise. I love going for jog or swim, but if I do not have much time I'll do quick yoga session.


Did you have any interest in fashion before modelling ?
I never paid any attention to fashion before I became a model and I wasn't aware of any fashion brands beside Chanel and Prada. The only fashion piece in my wardrobe that I recall were these super colorful toe socks which I was obsessed with.


Which artist(s) inspire you the most?
I love Olafur Elliason (he currently has an exhibition in Tate Modern that I highly recommend to visit), Takuro Kuwata, Andreas Gursky, Yves Klein, Francis Bacon, Mark Rothko, but what I draw is totally different from these artists.

In addition to your modelling career, you are also an artist and your illustrations are featured in Vogue Czechloslovakia. Does fashion inspire you for your personal art ?
I love drawing what I love, which sounds pretty obvious right, but somehow I can't draw what other people do or their photographs unless I am part of it. I enjoy drawing hilarious portraits of myself, chubby animals and airports.

You are also publishing a "Vegan Diary" on Vogue Czechloslovakia, could you please tell us more about It ?
I became vegan about two years ago and when Vogue CS start publishing their magazine and website, I was asked to contribute with articles about veganism. In the beginning I was concentrating on exploring vegan restaurants and places wherever I traveled, but recently my interest grew towards the environment, so from time to time I would publish article about changes in my life to because more sustainable, because I believe there is not enough attention on this topic and people are often confused on this topic.

Where's the last place you travelled to that inspired you?
I love Copenhagen and Prague. Both cities are so different, but every time I visit I receive so much energy, which gives me a kick to do more and be better.

If you could live in any era, when would you choose and why?
I think we live in pretty interesting time and I don't want to leave, but a trip to the 80s or 90s to play old school games doesn't sounds like a bad idea to me!