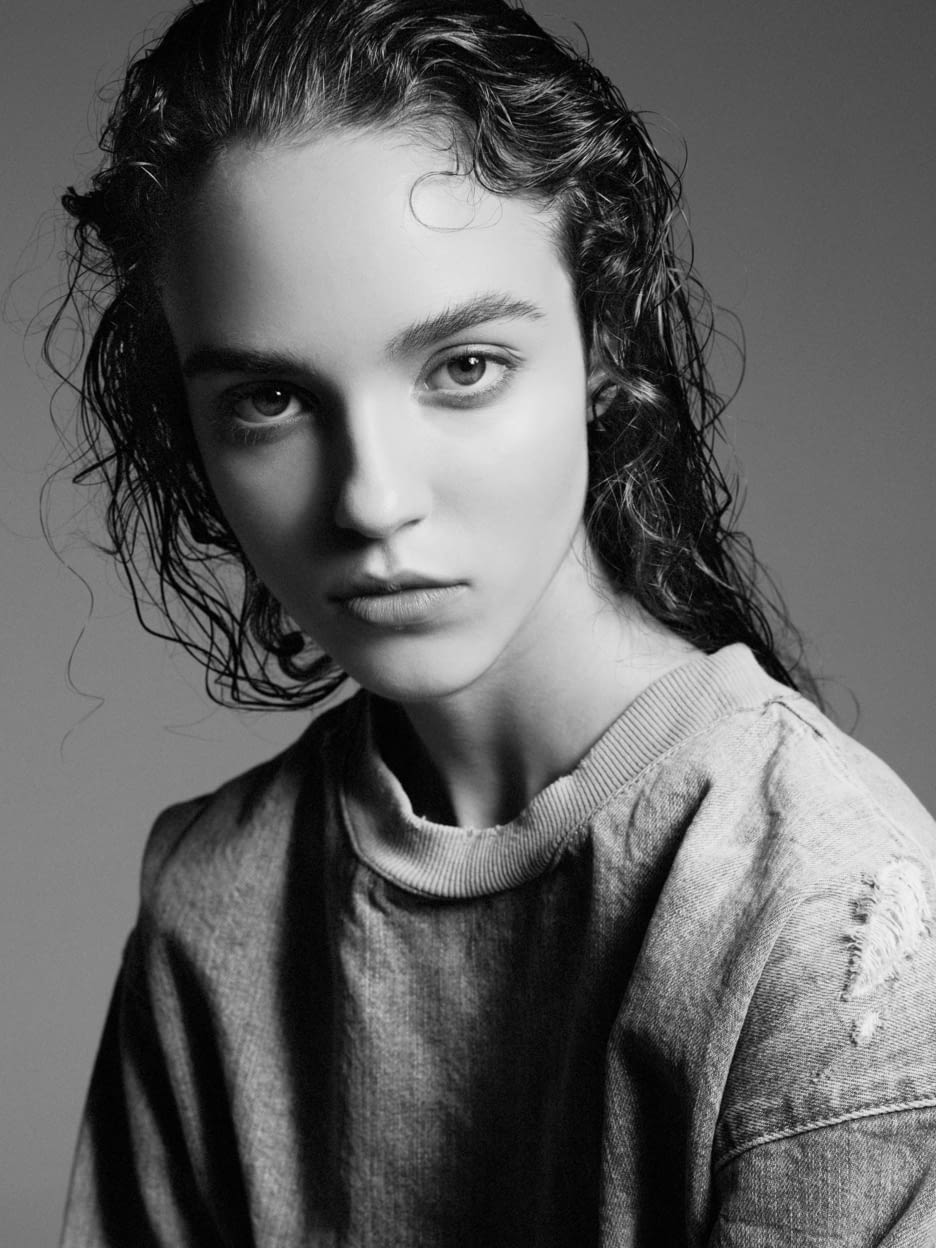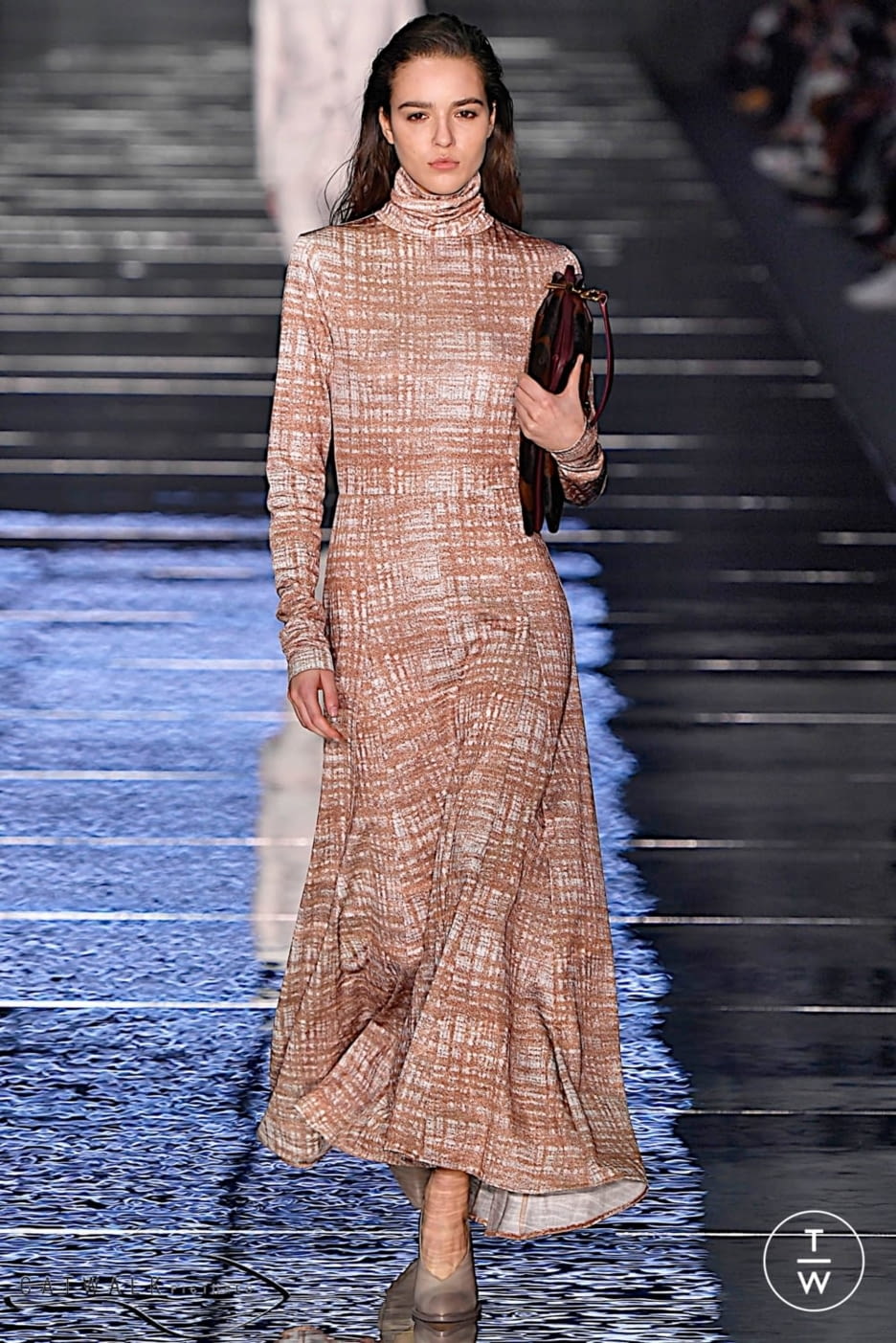 Boss Fall/Winter 2019 show
25/02/2019 - Margaux Warin
We discovered Emm Arruda's face when she walked her first NYFW show back in 2016, a young 16 year old walking exclusively for Proenza Schouler.
It was only 2 years prior to her modelling success that she underwent spinal fusion surgery to correct the curve in her spine due to Scoliosis, leaving her with an identifiable 15 inch scar down her back.
Since then she has appeared on runways for Chanel, Louis Vuitton, Ralph Lauren and Valentino – amongst others.
Emm has now chosen to stand up and use her platform to speak out about as an ambassador for scoliosis awareness. This year she will become the Global spokesperson for Setting Scoliosis Straight.
---
How were you discovered ?
I was discovered by my mother agent Chantale Nadeau in Toronto, Canada, through a mutual family friend. She saw a photo of me, asked to meet with me, signed me right away and I was off to New York within the next month.
You became a model not long after your scoliosis's surgery, while bearing a scar down your back and you are now a Global spokesperson for Setting Scoliosis Straight. More than creating awareness, you are showing how to overcome scoliosis. Is it fundamental to you to help people seek treatments ?
I think it's super important to raise awareness on a cause that is so personal to me, not only awareness of the problem but also to shine light on possible solutions. I don't promote surgery, in my case my degrees were so bad that I had no other option but to do the surgery. Although I do believe it's important to seek treatment where needed. Especially if left untreated it can cause further pain and possible organ/ muscle damage.
How do you prepare fashion month ?
I don't do too much to prepare, I try to focus on my health both physically and mentally. Fashion week gets very tiresome so it's important to get proper rest and vitamins and hydrate beforehand as well as during. I like to focus on things I'm thankful for and things that I'm looking forward to. I always set new goals for myself each season.
Did you have any interest in fashion before modelling ?
No actually, I had never really paid any interest in fashion or models or anything like that before I had gotten into the industry. I had a lot of catching up and learning to do. Now that I'm submerged in it I find myself becoming more and more interested as I go along.
If you weren't a model, what would you be?
I'm actually not too sure, I'm glad I have modeling during this time in my life where I have the ability to create, do what I love and work with amazing people while I figure that all out. Although I do know I'm very interested in health, science and psychology.
Where's the last place you travelled that inspired you?
I think honestly New York, although I live here and find myself travelling all over the world, I really do find myself being most inspired here. I love that there are people from all walks of life. You learn so much, I find people aren't afraid to be creative and express themselves here.
What do you listen to when travelling ?
A lot of music. I find music helps ground me, makes me happy and provides me with good energy. I love a lot of rap and R&B.
If you could live in any era, when would you choose and why?
I think the 80s would've been cool, I love the style of that era.
Which women inspire you the most?
My mom. Not to sound corny but she really is an exemplary human being and I strive to be like her. I also admire any women who loves and believes in herself, and those who work hard and give back to those with less than them. I think that shows true moral character.
Three words of advice for anyone who has lost their self confidence to work in fashion because of a handicap such as scoliosis?
I think in an industry like this you really have to have thick skin and not take anything people say too personally. Sometime you have to remember it's not necessarily something that's wrong with you, but maybe you don't fit the particular vision/ collection etc. I think also beauty really does shine from within, having a great personality and sense of who you are really comes though on the outside. I think the most beautiful people are those who are the most kind. And to embrace your flaws, they make you who you are and the right people will love you for them. Each scar tells a story.