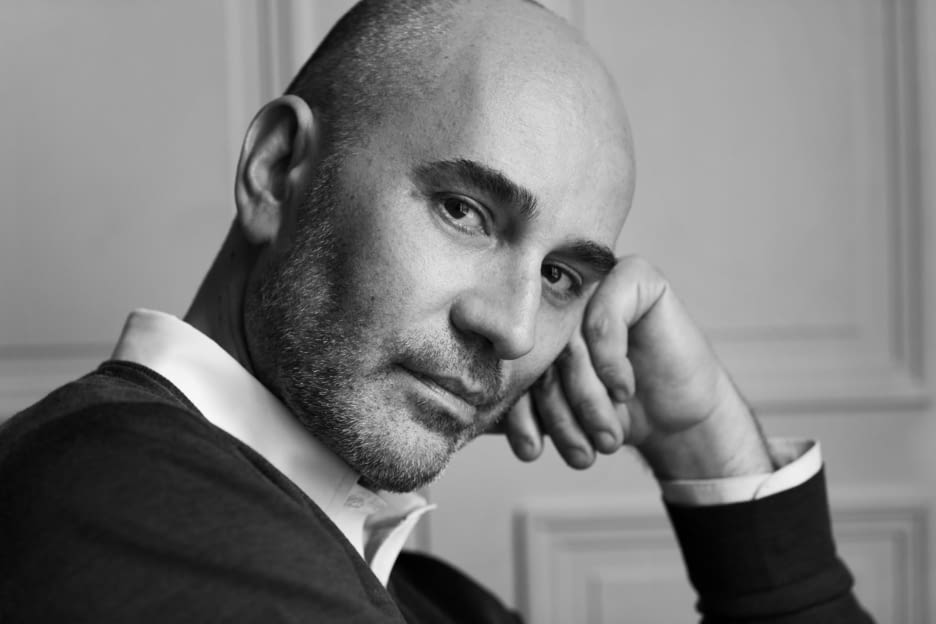 © Brigitte Lacombe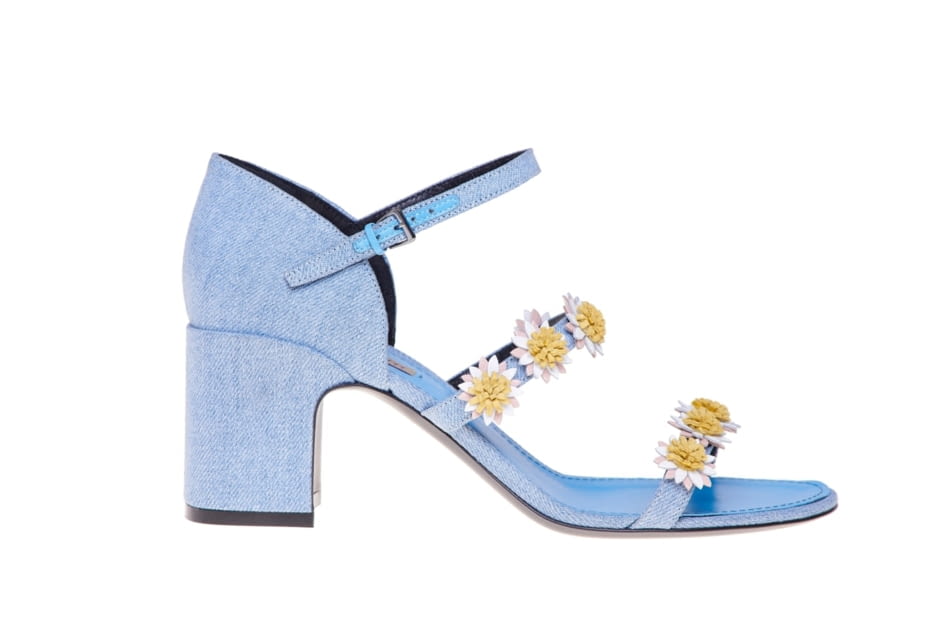 03/02/2019 - Margaux Warin
Fabrizio Viti's love for shoes comes from his love for sculpture. Born and raised in Carrara (Tuscany, Italy), the city of marble, he studied art and that's what led him to luxury. After working for Gucci and Prada, he joined Louis Vuitton in 2004 as Style Shoe Director under the direction of Marc Jacobs, and nowadays Nicolas Ghesquière.
In parallel, he presented in June 2016 the first collection of his eponymous brand called "Please do not eat the Daisies". Recurring motif of its aestheticism, daisy flowers still decorate the shoes of its Spring/Summer 2019 collection. Passionate about Barbie, he has more than 500 models that are a constant source of inspiration to him. Fabrizio Viti begins to create his creation doll-sized before manufacturing them in Italy. Retro, colourful, whimsical and playful, his creations reflect the temperament of their creator: objects overflowing with joy.
---
The last Fabrizio Viti Spring/Summer 2019 in three words:
Fun, feminine, full of fantasy
Who is the Fabrizio Viti woman ?
A woman that knows what she likes and that dresses herself up for her own pleasure and not for looking cool or whatever else!
Was there a piece you really liked working on in your last collection and why?
I really loved to work on the satin shoe group because they are all in 3 different and creating color combinations is one of my favorite things!
What is your biggest source of inspiration ?
The women around me, the movies and TV shows I love, music and the history of barbie. It's a mix of fantasy and beauty, like everything...
Which women inspire you the most ?
Catherine Deneuve, Donna Summer, Jaclyn Smith, Sofia Coppola, Lee Radziwill..
I love women with experience. I am not charmed by the absence of a personal history.
You were born in Carrara, the town of marble in Italy. Do your roots have a big influence on your creativity?
Yes! Carrara at the time was a very active city and the tradition of marble and sculpture had a big influence on me because shoes to me are indeed little sculptures and I work on them like an artisan.
How did you start your career ?
Doing photocopies and bringing coffee in a design studio, just like in the movies!
You are Louis Vuitton House's Shoe Style Director. Why did you decided to create your own brand ?
Because I felt it was the right time to express another side of my own aesthetic and I wanted to experience all of the aspects of my job.
If you could give an advice to young/aspirants designers/entrepreneurs, what would it be?
To stay honest with his or her own vision and not to become a victim of the millions of images that are around us today. And to get a great lawyer!
If you could live in any era, when would you choose and why?
The 1960s! I could go shopping for barbies without paying a fortune to buy her as I do now with the vintage ones!