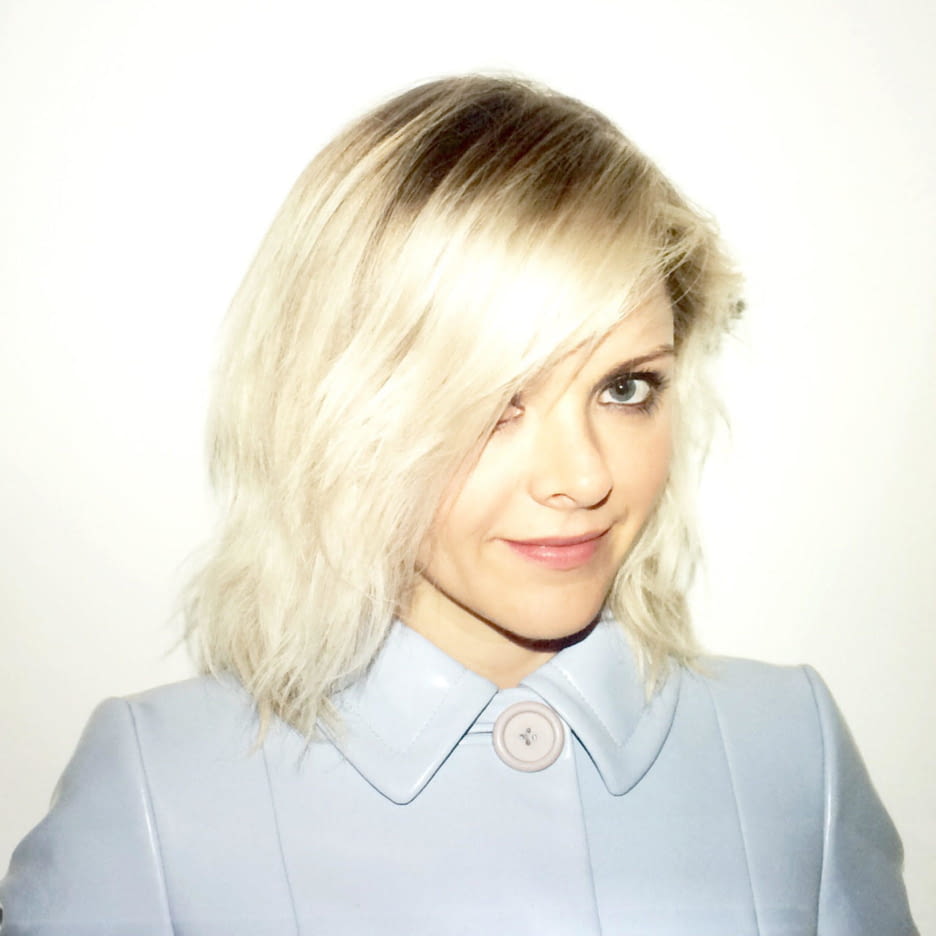 06/02/2018 - Margaux Warin
Francesca Burns is without doubt one of the most renowned stylists today. After reading law at university, she decides to study at the London College of Fashion and starts her career assisting the stylist William Baker on Kylie Minogue's "Fever" tour. After assisting important stylists such as Joe McKenna and Jonathan Kaye, she decides to set off on her own, working with major publications such as W Magazine, Pop, i-D Magazine, Love Magazine, British Vogue and The Gentlewoman. Known for her sharp sense of style, she collaborates with many photographers such as Colin Dodgson, Angelo Pennetta, Zoe Ghertner, Karim Sadli, Harley Weir... These collaborations are the ones which appear in PRINT, the magazine she co-founded in 2016 with artistic director Christopher Simmonds. The (printed) 400-page magazine, a hybrid object, is home to a fabulous mix of limited-edition pictures, posters, postcards created with the help of Frank Ocean, David Sims and many more. Francesca Burns is definitely a singular and modern stylist, whose work portrays a sensitive and very personal point of view.
---
What is your biggest source of inspiration?
People, places, things - inspiration is everywhere!
What's your favourite aspect in your job?
The variety. Every day is different.
How did you find your vocation?
I think it found me!
What do you look for in young talents?
Authenticity and integrity.
Which woma(e)n who inspire(s) you the most ?
I love a blonde. Debbie Harry and sarah Stockbridge were constants on my bedroom wall.
If you could live in any era, which one would you choose?
Right now
Where's the last place you travelled that inspired you?
Traveling is inspiring! The last place I went to was Amsterdam which I loved.
Which was your favorite trend from the latest collections?
There is a great freedom in fashion right now and a huge diversity of ideas. It is a very exciting moment.
Everything is quite ephemeral nowadays, stories, posts - what was your aim by creating a publication made to be collected ?
Print was created to be cherished. Chris and I wanted to create something visually optimistic and tactile that people could re visit again and again.
How do you discover your collaborators for Print?
Print has really been about conversations with friends and collaborators which have turned into pictures.