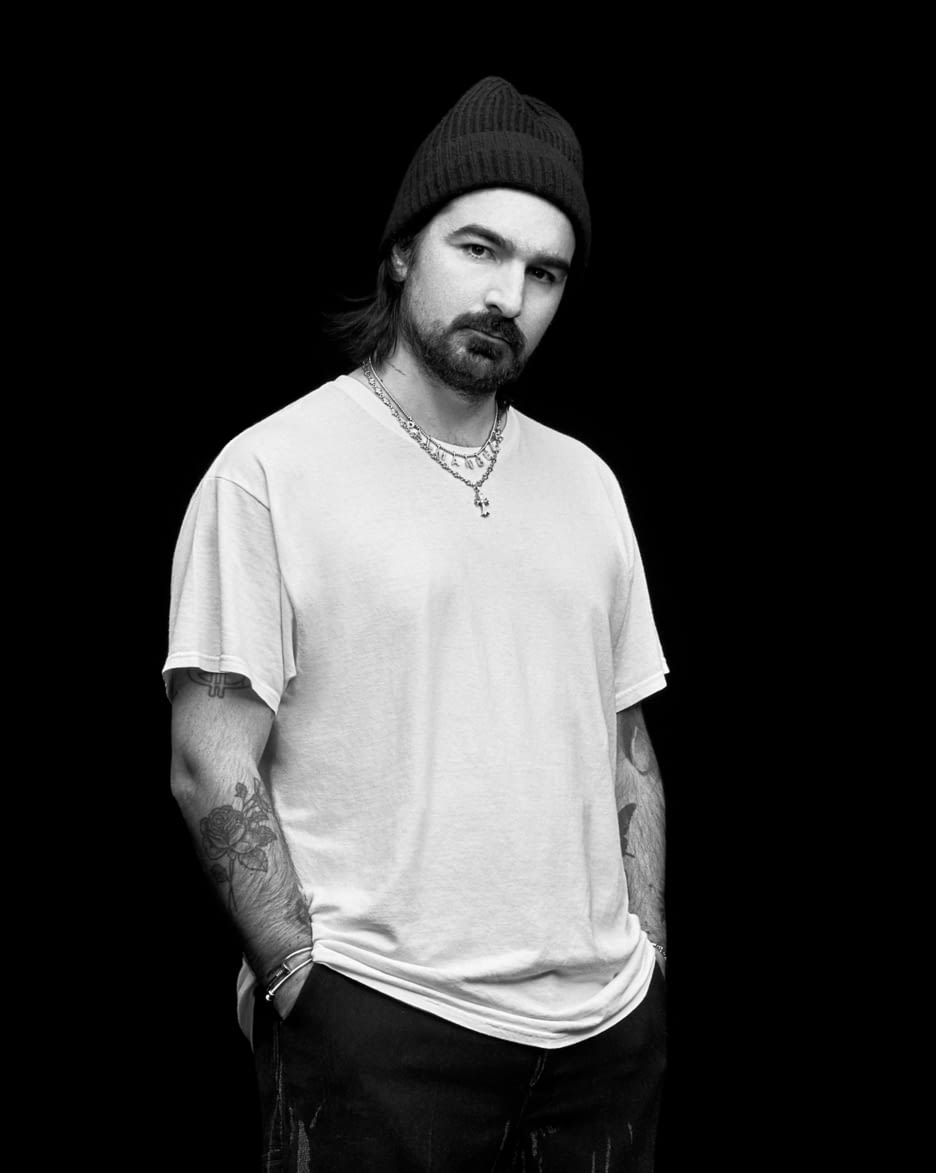 10/06/2019
-
Margaux Warin
Streetwear, LA skateboard aesthetics and his taste for provocation are amongst the defining factors of Francesco Ragazzi's universe. Former creative director of Moncler, Ragazzi founded Palm Angels in 2011 which initially began as a photo documentary of LA's skate culture. The label gradually transitioned into a fashion brand, and in 2015, Palm Angels joined the Moncler Genius Project. The infamous moncler puffer being the centerpiece of the collaboration, Ragazzi's interpretation included details related to punk culture, bold proportions and the use of urban inspirations such as graffiti logos. The slogan of the collection "Mind Control" illustrates his taste for subculture. The latest collection, Moncler 8 Palm Angels, dropped in store last week, on June 6th.
---
Your last Moncler 8 Palm Angels collection in three words:
NO RULES (2 WORDS).

What were your main inspirations for this collection?
I WAS INSPIRED BY A PICTURE OF A JEFF KOONS EXHIBITION BEING VANDALISED. I WAS INTERESTED IN BREAKING THE PURITY AND FORM.

Your favourite look from the collection?
DEFINITELY THE METALLIC DOWN JACKETS.

Palm Angels is about streetwear, skateboard, youth and LA. How did you infuse this mood in Moncler?
I MIXED THE DNA OF THE TWO BRANDS CREATING NEW CONTRASTS.

You've been the artistic director of Moncler and you have created Palm Angels. What was the biggest challenge working for two brands at the same time?
BEING FOCUSED IS DEFINITELY THE BIGGEST.

What was the main aspects you looked at in the Moncler archives for this collaboration?
ITS CORE. THE SIMPLEST PIECES THAT I COULD REWORK WITH VOLUMES.

What do you think are the main stakes and challenges for fashion designers nowadays?
BEING ONLY DESIGNERS. YOU NEED TO WORK 360 WITH DIFFERENT MEDIUM AT THE SAME TIME.

Where is the last place you travelled to that inspired you?
JAPAN AND HONG KONG.

The artists that inspire you the most?
ED RUSCHA.

If you could live in any era, when would you choose and why?
IN THE 50'S. IT WAS A REBIRTH FROM SCRATCH.