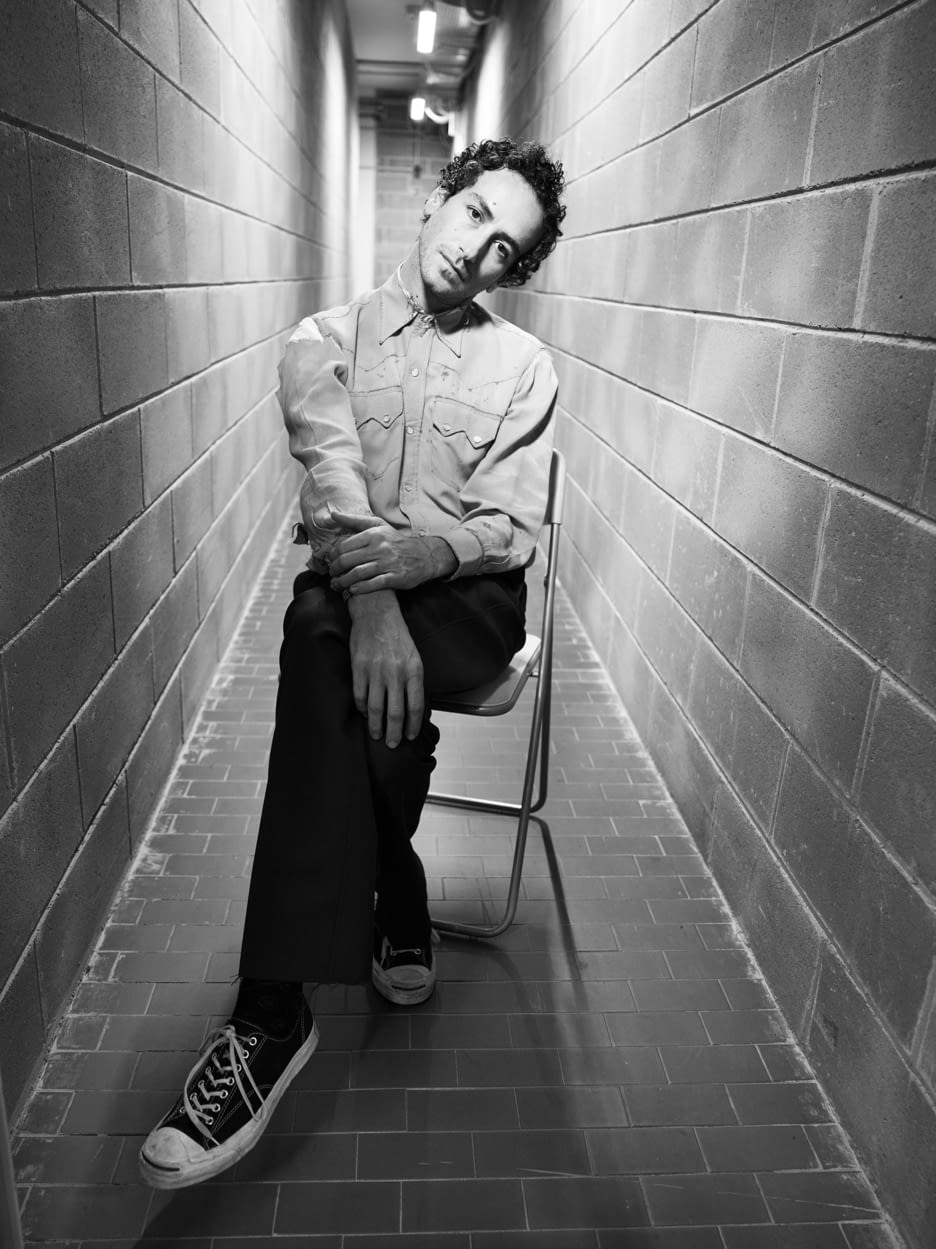 © Willy Vanderperre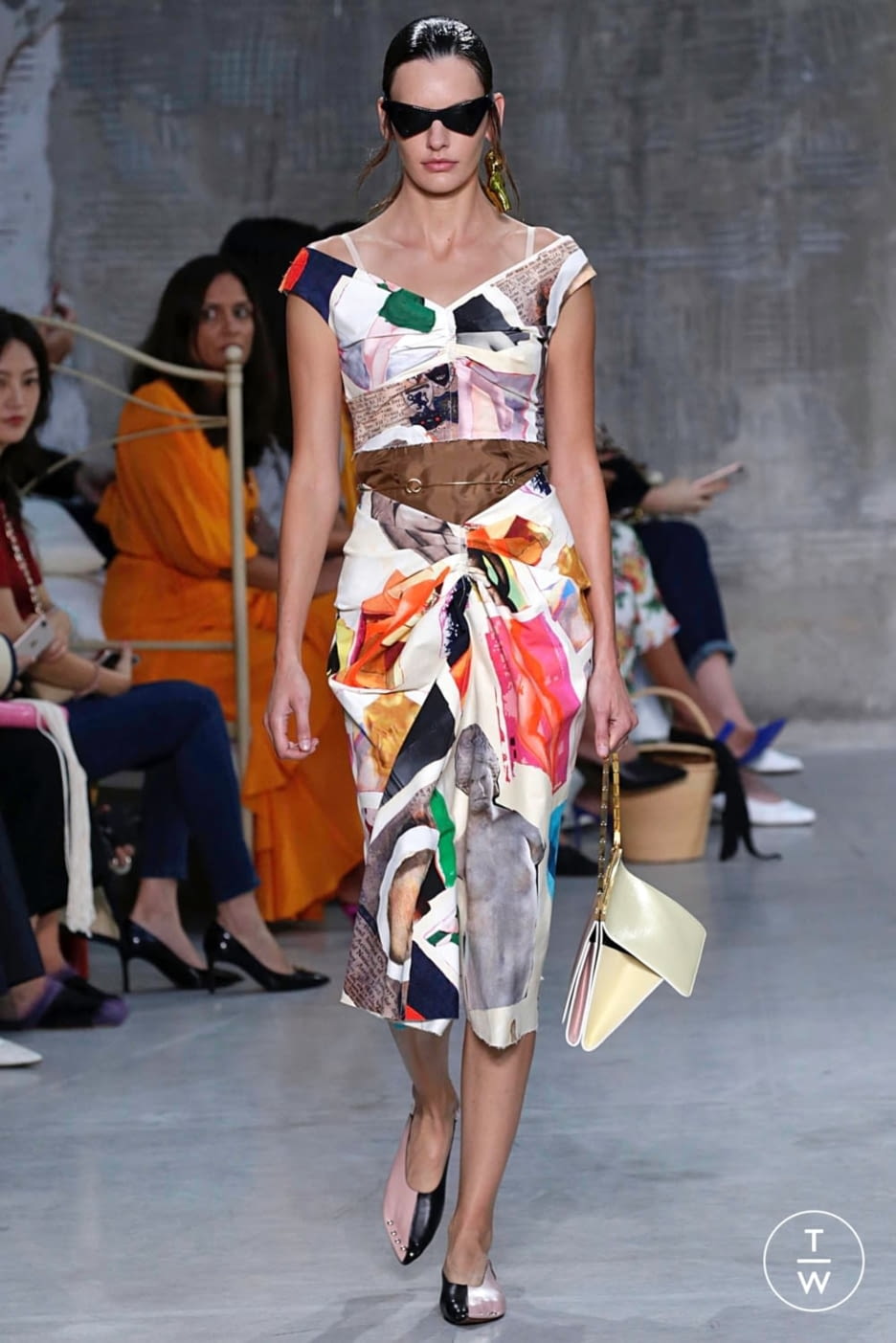 Marni Spring/Summer 2019
28/01/2019 - Margaux Warin
Marni is known for its subversive design and aesthetics full of unique patterns, colors and cuts. Francesco Risso took over the artistic direction in 2016 and continues this legacy, in constant dialogue with the art world. It is as an artist in front of his white canvas that he imagined himself by designing the ready-to-wear collection Spring / Summer 2019. Photos of statues, flamboyant colors and materials recalling the painting canvas, the parallel to art is the main theme of this season. Before Marni, this Italian born in Genoa was in charge of the collections Womenswear at Prada and kept the experimental approach of clothing.
Following its success, Marni has just opened boutiques in Florence, New York, Paris & Rome. The shops are true pieces of architecture and design and also paid tribute to the craftmanship: for each opening, a papier-mâché animal sculpture hand-made by Colombian craftsmen was sold. An object perfectly representing the pioneering and playful spirit of both Marni and Francisco Risso.
---
Your last Womenswear Spring/Summer 2019 collection in three words:
Tonic, invigorating, magnanimous.
What were your main inspirations for this collection?
The collection is a reflection on the work in the studio. A journey from the white of the rough canvas to color, seasoned with collage prints of classical statues. I felt like Dr.Frankenstein bringing the Venuses by Milo back to life.
Marni recently opened new boutiques (Paris, New York, Florence) and to celebrate the openings, Colombian women had created animal sculptures made of papier-mâché and beads. Is it important for you that Marni enlightens craftsmanship and savoir-faire as a brand?
Marni has always been linked to creativity and the world of art and is also the temple of playfulness, so we took the occasion to celebrate these new stores creating animal sculptures that identify each city. They are the result of the handmade work of a community of women in Colombia. Each of them requires four days of work, each of them is unique as a piece of art.
You were working as a womenswear designer for Prada during 10 years before taking the creative direction of Marni. What was the biggest challenge for this move?
I have always been a Marni lover, when I entered the company I came down to a keyword of ret- revolution. This is a term coined by me,combining the word retrospect with revolution. Deeply appreciating the tradition of Marni, I want to progress looking toward the future".
You are using of lot of artistic references and patterns in your collections. Why, in your opinion, fashion and art are intrinsically linked?
Fashion and art are guided by the sap of the creativity. The essence of Marni aesthetic is characterized by an experimental approach to materials and colors, and a subversive mix of prints
and shapes.
Which artist(s) inspire you the most?
Often I become obsessed with certain authors and it happens that I watch their entire filmographies or I read their whole bibliography, at the same time I have constant sources of inspiration or works that accompany my life like John Water's Role Models or Pier Paolo Pasolini's works.
What would you do if you didn't work in fashion?
I would like to be a movie director. I am a passionate story teller. Or a veterinary.
Which woma(e)n inspire you the most?
I like women with personalities that give voice to ideas. A collage of faces that symbolizes the diversity of bodies and minds.
The advice you would give to someone young:
Play and have fun, without forgetting to be adventurous and embracing new challenges.