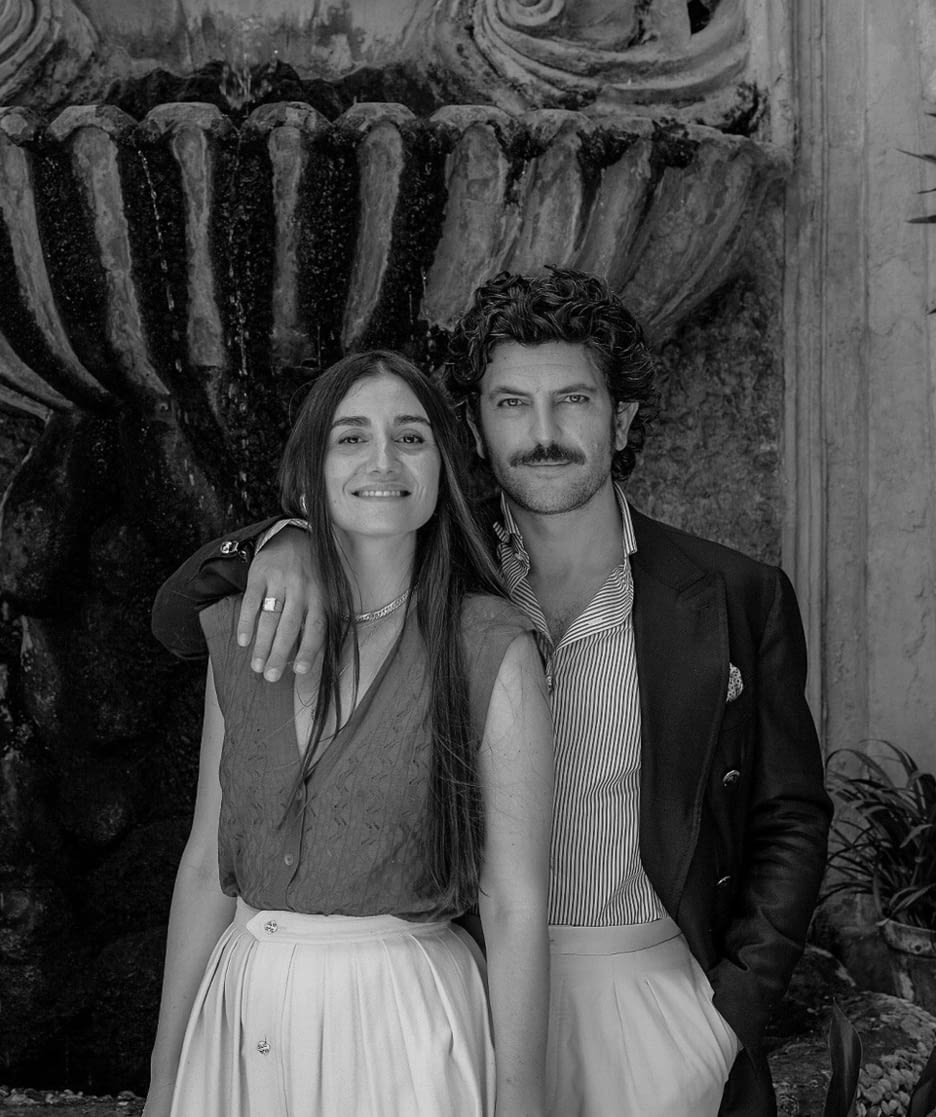 29/06/2020
-
Margaux Warin
Giuliva Heritage is based on two love stories: one for tailoring and one between the two founders, Gerardo and Margherita. They met in Rome a few years ago and at the time, Gerardo was running a classic Napolitan atelier creating bespoke clothing for men. Margherita found herself wearing his clothes and they decided to create their own brand, Giuliva Heritage. A feminine interpretation of the masculine dressing at first, the brand is manufactured in Italy and is an ode to local craftsmanship. Passionate by fine fabrics and with great attention to sustainability, the brand is based on the belief of timeless style and of clothes to be passed down from generation to generation. For their Fall/Winter 2020 collection, they launched their men's collection and more recently, a lifetime guarantee policy for their clothes. Incarnations of the Italian lifestyle and iconic style, Gerardo and Margherita answered our questions about their vision and inspirations.
---
Your Fall/Winter 2020 collection in 3 words:
Timeless, concrete, full of identity.
Your main inspirations for this collection?
The Fall-Winter 2020 collection was conceived as a reminiscence of the Italian Villa.
Your Favorite look from the collection?
Men.s look no. 42 women look no. 11
How did you and your husband meet and decided to work together?
We met by chance in Rome through a friend in common. At the time, Gerardo had a men made to measure tailoring atelier in Via Margutta and when I entered the space I fell in love with all he created. We dreamt to design pieces for women inspired by the Neapolitan tailoring and decided to give it a try with a small capsule of only 6 coats. We could never had taken a better decision :)
You recently launched a Lifetime Guarantee Policy for your brand. Could you please tell us more about it?
The Lifetime Guarantee Policy will offer repairs and restorations to pieces bought through both our own e-commerce website, as well as through all of our global stockists and retail partners, forever. On top of this I would like to add that is our main point of view when it gets to sustainability. We firmly believe in buying less and wearing more and this gives a real timeless chance to all our garments.
What do you think are the main stakes and challenges for designers nowadays?
Trying to make your vision concrete while creating an environment that is respectful of all cultures and nature.
Which artists inspire you the most?
Renzo Mongiardino, Antonio Canova, Lucio Dalla, Helmut Newton, Peter Beard.
The place that always inspires you in Italy?
The Amalfi coast and the raw lowland of Campo Imperatore.
Where is the last place you travelled to that inspired you?
Botswana.
If you could live in any era, when would you choose and why?
1930 because all you would see around was a flow of very elegant and well ordered allure. Plus life was much slower and every choice had its own sense.