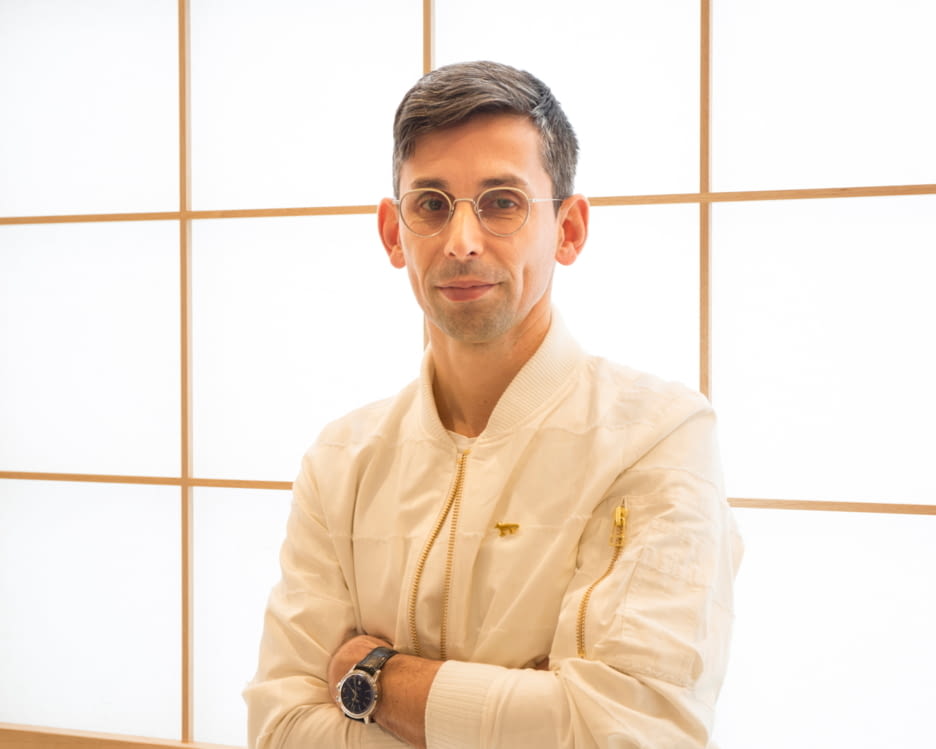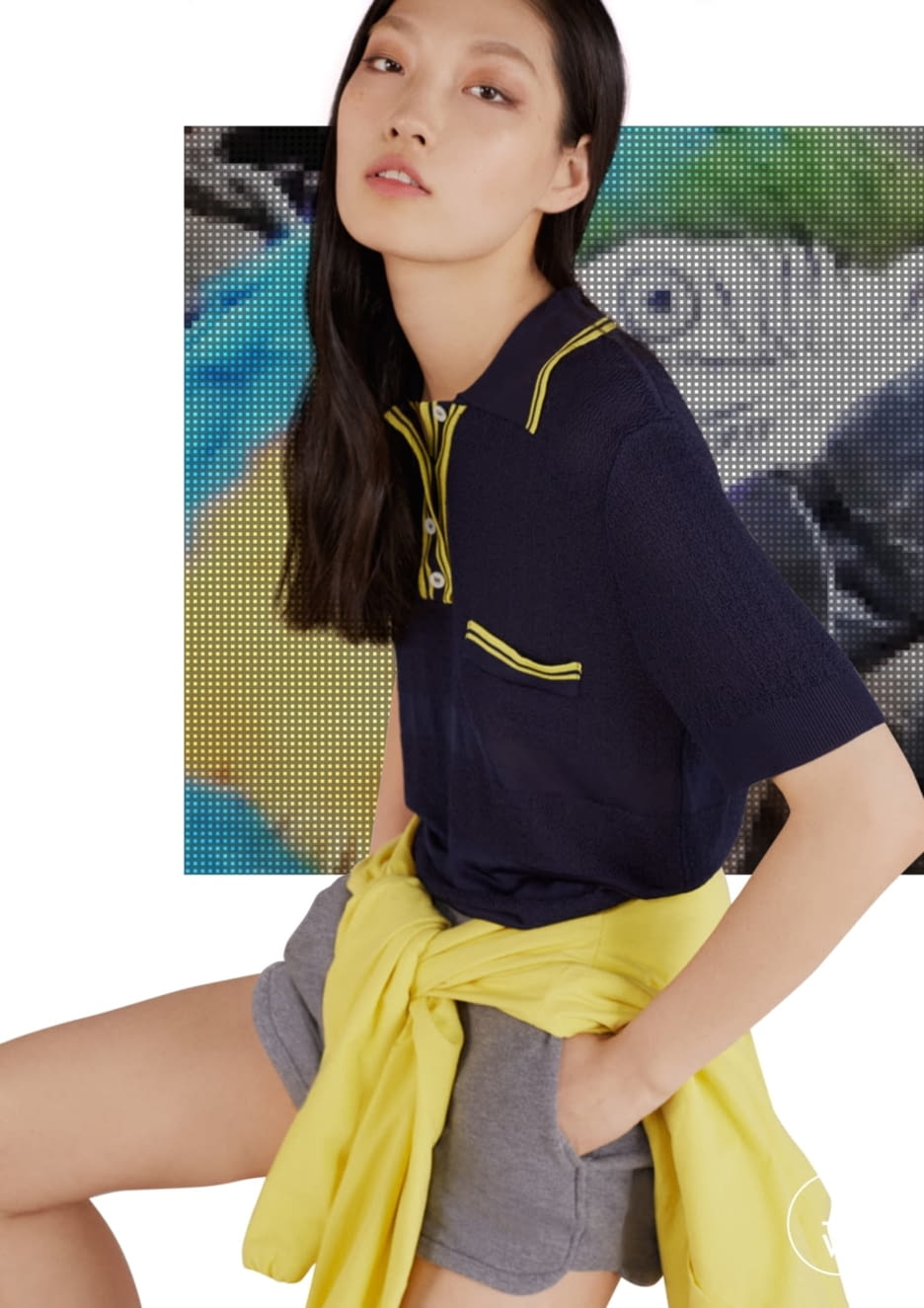 Maison Kitsuné Womenswear Spring/Summer 2018
06/02/2018 - Margaux Warin
Ready-to-wear, music, coffee: three areas to define the Maison Kitsuné label, founded in 2002 by Gildas Loaëc and Masaya Kuroki. Inspired by a trip to Japan, they launched the hybrid label represented by the iconic fox (kitsuné in Japanese) as an expression of their creativity. The pair is as well known for their music compilations as for their modern and laid back ready-to-wear line. Both creative directors have organised multiple collaborations with established brands and young designers. In 2013, Maison Kitsuné opened the Café Kitsuné in Paris and in Tokyo, following the aesthetic codes of the brand. Thirteen years after the creation of the label, Gildas Loaec is still full of eclectic, contemporary, and cosmopolitan ideas and inspirations.
---
Where is the last place you travelled to which inspired you?
New York! I just spent a few days there for work… The city has always inspired me. We opened a shop in September 2017 in SoHo on Lafayette Street, and our last Fall/Winter collection is a homage to New York and American pop culture.
What is your greatest source of inspiration?
There are many! Travelling, exhibitions, films, the streets, my everyday life… I also use social media, more particularly Instagram.
Could you briefly describe Maison Kitsuné and the various concepts which make up its identity?
In addition to the ready-to-wear collections, the record label and the coffee shops, Maison Kitsuné is a Franco-japanese brand offering a modern and authentic way of life personified by a signature animal, the fox. ("Kitsuné" means "fox" in Japanese).
How do you choose who you collaborate with?
It usually happens by feeling. We collaborate with established brands as well as with niche brands or young designers. We like collaborating with brands who have a different audience to us or who have a specific savoir-faire. For example, we collaborated with the Paris-based English perfumer James Heeley for the creation of Maison Kitsuné's first unisex perfume, "Note de Yuzu".
Three words to describe Maison Kitsuné's latest collection?
I would use more than three words to describe the Spring/Summer 2018 collection, "Last Exit to Romance": an invitation to travel, romantic adventure, lightness and relaxation.
Which song best reflects the spirit of the latest collection?
I love "Rewind" by The Undercover Dream Lovers, the soundtrack to one of our campaign films… to be discovered on the Kitsuné Hot Stream.
Why do you think fashion and music are intrinsically linked?
Fashion and music answer to cycles, to tempos, to various codes, but often resonate together, and have forever. At Maison Kitsuné both these activities are entirely independent from one another. Fashion and music develop side by side and sometimes meet in an organic way, creating credible synergies. I believe that what we do is the effect of a unique ecosystem.
What made you want to open the Café Kitsuné?
We have always been passionate about coffee, more particularly Masaya, which we could not live without! We wanted to celebrate the pleasure of savouring good coffee in a place that resembles us, a modern, cosmopolitan, and warm one. Today there are two Café Kitsuné, one in Tokyo in the Aoyama neighbourhood, and one in Paris, hidden away in the Palais Royal gardens.
After the Ready-to-wear collections, the playlists, the Café Kitsuné, the perfume and your multiple collaborations, what projects do you have for Maison Kitsuné?
A Maison Kitsuné hotel?
If you could live in another era, which would it be and why?
I've never thought of living in another era, I love the one we live in now.