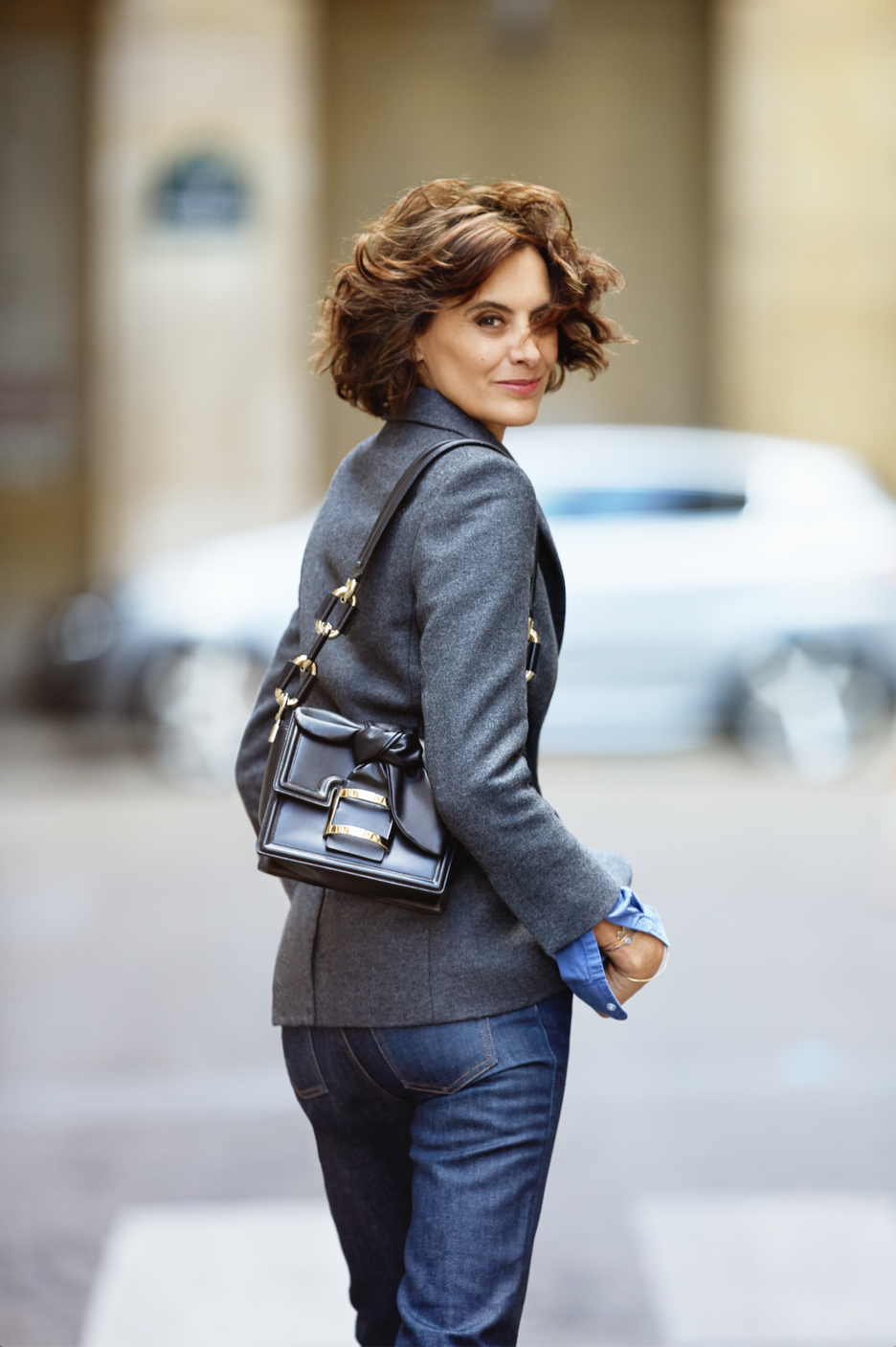 © Benoit Peverelli Ines is wearing a Viv'Bow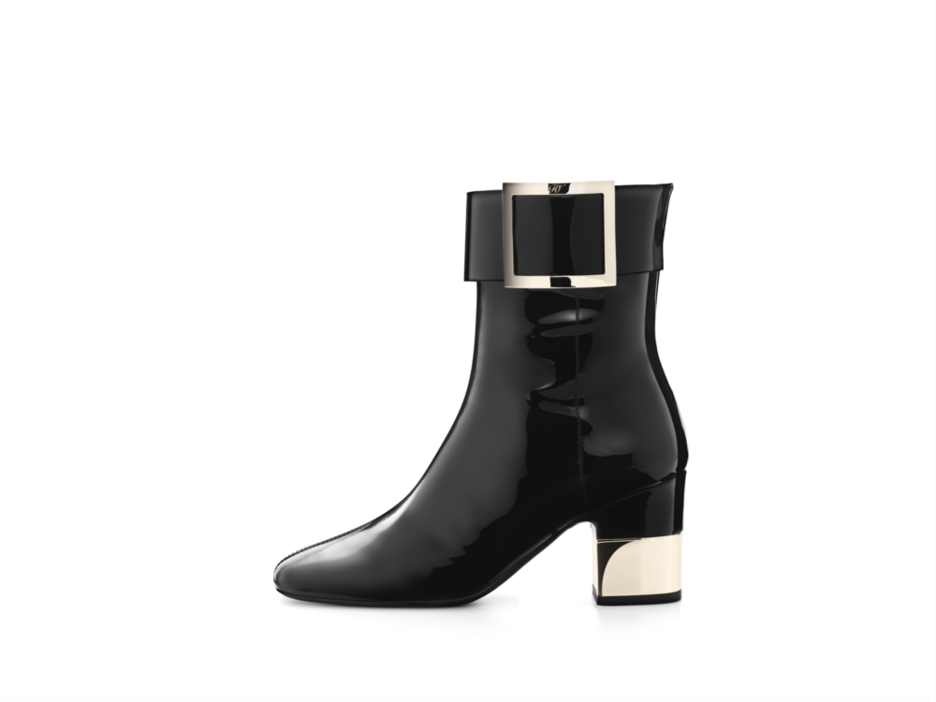 Roger Vivier Fall/Winter 2017
06/02/2018 - Margaux Warin
Ines de la Fressange is the embodiment of Parisian chic. She is first and foremost a muse and an inspiration to the biggest designers. In 1983, she was chosen as Chanel's icon and ambassador by Karl Lagerfeld, then she was chosen to become Marianne, the symbol of the French Republic. Today, Inès is Roger Vivier's ambassador, a brand whose style she personifies: sophistication, elegance, and timelessness. She played a part in reviving the fashion house, and knows better than anyone how to wear and style the iconic designs. She also has her own brand, creating pieces inspired by her many travels, and has written two guidebooks, « La Parisienne » and « Mon Paris ». As both an icon and designer, her style is internationally respected.
---
Describe the Fall/Winter 17 Roger Vivier collection in three words :
You wanted 3 words but I could have written you a poem! (laughs)
Tell us in a couple of sentences about your long-term collaboration with Roger Vivier:
When the brand was first relaunched, it was important to remind everyone of Roger Vivier's persona and work. Today, the fashion house is hugely successful globally; my role is to preserve the brand's soul and strong identity, because success can be a threat as well as a joy.
My title is « ambassador », but our best ambassadors are our shoes and bags!
Which Roger Vivier shoes are essential to you?
Vivier's black boots; they work for any occasion and dress up any outfit
If you could live in any era, which would it be and why?
The 70s were amazing for fashion, inspired by freedom in many countries. To me, Jimmy Hendrix or Janis Joplin's hippy-rock seems joyous.
Which women inspire you the most?
Jane Birkin : she has stayed both timeless and relevant through different decades
The film that speaks most to your aesthetic?
Roger Vadim's « Et Dieu créa la femme », featuring clothes which exist with movement and Saint-Tropez, which has always been a place against conformism, a village stopped in time, unbothered by rules.
What is your biggest inspiration?
Fabrics: I only need a glance to dream up an outfit. I also admire the Amish simplicity and beauty.
How did you find your vocation?
Clothes have always been a passion; I used to make them when I was a teenager, but I think that was the case for most of my contemporaries. Karl Lagerfeld once told me that I could be a designer, something I'd never thought of doing!
Where's the last place you travelled that inspired you?
I am endlessly inspired by India and its joyful elegance: the mix of colours, the finesse of the fabrics, the cut of the clothing, the proportions, the beautiful jewellery, the poetry in everything.
Your three favourite places in Paris:
For shopping, Roger Vivier of course! Also, my shop at 24 rue de Grenelle (100 years ago it was an ironwork shop). For more shopping tips you can read my two guidebooks! (laughs)
The following are my favourite places to wander peacefully:
The Palais Royal gardens have stayed peaceful and unchanged for centuries. This spot is unknown by many Parisians, which explains its tranquility.
Le Musée Rodin is as beautiful without as it is within: it is impossible to get tired of the sculptures or the garden!
Le Ritz : one drink in this temple of luxury (where the service is incredibly attentive) is a journey in time. Ok this makes me sound snobbish but I can live with that!