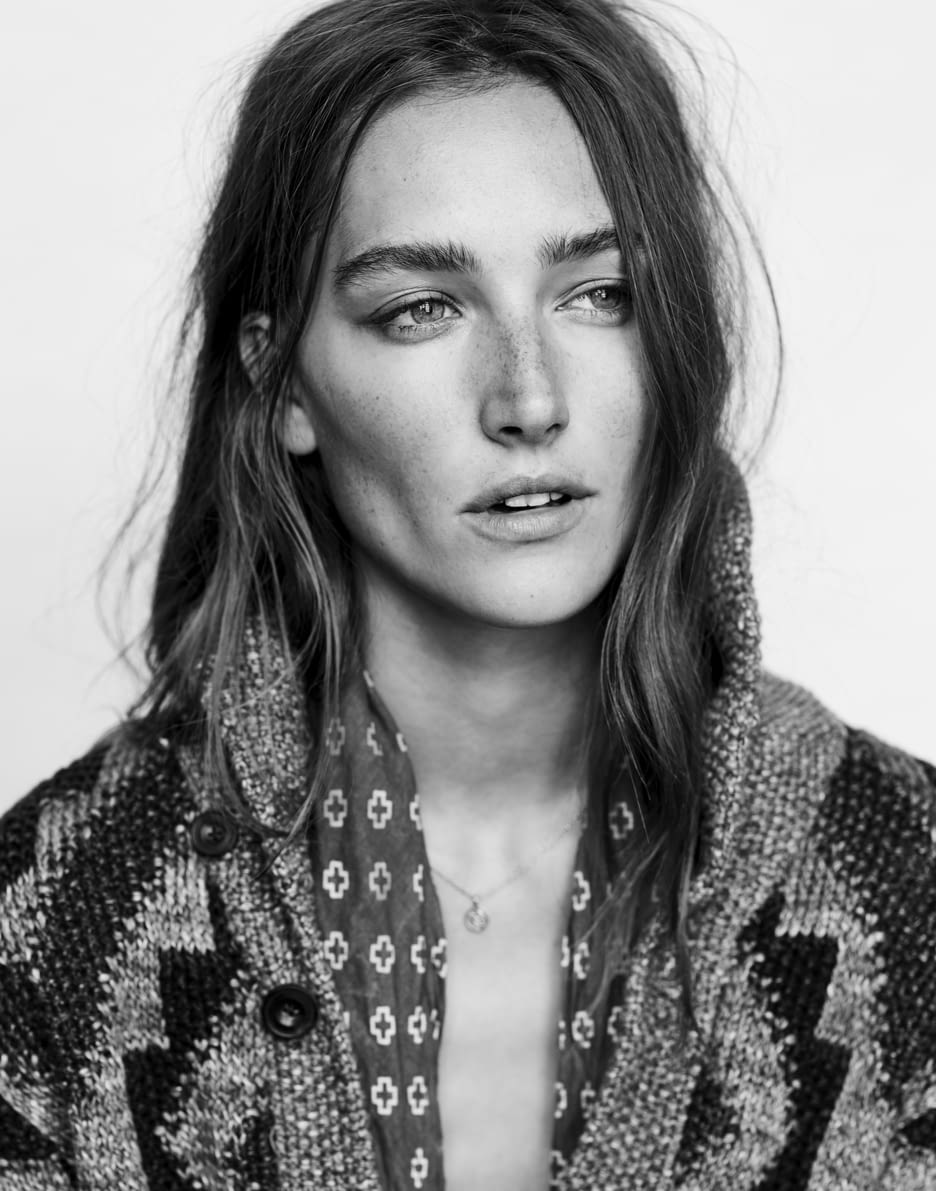 10/02/2020
-
Margaux Warin
Joséphine Le Tutour is one of the most renowned french top models. Brittany born, she grew up in the french countryside and won the Elite Model look Contest at 16. During her first runway season (Fall/Winter 2012), she walked for Missoni, Celine and Alexander McQueen and was noticed by Self Service as of the faces of the season. Since then, she walked every fashion week and has been the face of many brands, including Boucheron last year. At 25 years-old, Joséphine (represented by Women Management) is now one of the models who has walked the most shows during the last decade. We met her before fashion month to talk about her career and humanitarian projects.
---
How were you discovered ?
I participated in the ELITE MODEL LOOK contest in France when I was 16. I won it and got a contract with Elite.
What was your first runway show ?
Missoni
How did you feel before walking on a runway for the first time?
I was extremely stressed and worried that I would do something wrong. But Everything went well and I felt so relieved and excited afterwards.
How do you prepare for fashion month ?
I try to get mentally prepared for the craziness that it can be. I have been walking shows for 7 years now so I don't have to do all the castings anymore. Which makes a huge difference.
I have been doing mostly Paris Fashion Week for the last 2 years and I'm always super excited to go back there and walk for my favorite designers.
What is a typical day for you during Fashion weeks ?
It is usually fittings and then shows.
Did you have any interest in fashion before modelling ?
I always loved fashion but it was not a world I ever imagined I would work in.
Which women inspire you the most?
The women that surrounds me. My mother, my aunts, my friends..
Which artist(s) inspire you the most?
I am truly a fan of Henri Matisse work. I find his paintings and drawings so poetic.
Where's the last place you travelled to that inspired you?
Zanzibar. It was on my bucket list destinations to go. And I was not disappointed. It is the most amazing and beautiful place I have seen on earth. The people are very welcoming, the food is amazing and of course the beaches are beautiful.
With your parents, you created "La Maison de l'eau", in Senegal. Could you tell us more about this project and how it helps locals and women ?
We created la maison de l'eau (litteraly the water house) in order to make life easier for women. They used to have to walk many miles carrying large buckets of water . Thanks to la maison de l'eau they now have easy access to water. It allows them to have more time in their day to focus on other important matters. The water is drinkable and is being filtered by charcoal. It is not only great for the people, it is also a sustainable solution. Many businesses were built around the house. It helped women become closer to financial independence. They now opened a pressing, and are working there few days a week.


If you could live in any era, when would you choose and why?
I would choose the era we live in NOW. I believe that it is important to enjoy the present moment. And I think it should be the same for the era we live in.