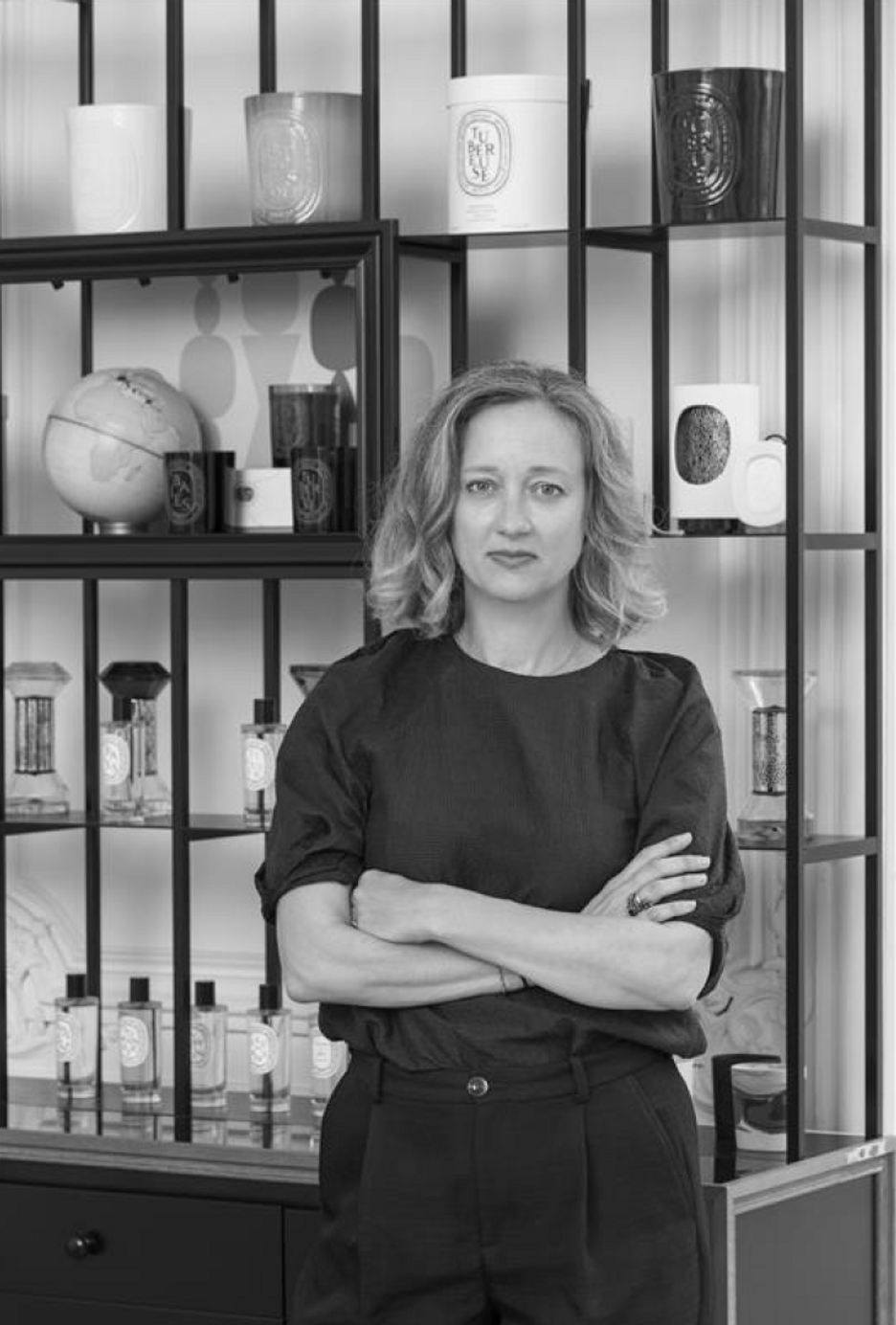 21/07/2023
-
Alexandra Van Houtte
Laurence Semichon, Senior VP at Diptyque talks to Tagwalk about Diptyque's 60th anniversary.
---
If you had to describe Diptyque in 3 words, what would they be?
Freedom, creation, imagination.
Over the last 60 years, Diptyque has kept its DNA and its heritage, never forcing the brand to be more "Gen Z" or TikTok friendly, yet the brand is so desirable for so many people. Do you feel like staying authentic is one of the reasons why Diptyque manages to keep its perception and awareness so intact?
Diptyque is a timeless brand where we combine our strong cultural background and know-how with a constant search for creation, independently from trends. This sincere way of doing everything comes from the strong belief, inherited by our founders that imagination and creativity are vital and productive forces. This heritage is embodied in our products, designed to surprise and to last. Every fragrance we have created since 1968 is genderless, each creation is unique. We create objects that are beautiful, unexpected, and innovative, to be diverted and reused.
Diptyque is known for its collaborations with artists. How do you pick the artists and how many do you pick per year approximately? Do they get a "page blanche" when they work with Diptyque?
For our artistic founders as for those with whom we collaborate, each new territory is a potential of expression and a field of sensations. We collaborate with artists whose universe resonates with ours. These collaborations bring a new sensitivity, a reinterpretation of the facets of the House, and a fresh look at our stories. Diptyque followed the same approach from the beginning, combining visions and approaches and giving "carte blanche" to the artists we collaborate with, it is the art of combining the most creative minds, raising awareness of authenticity and beauty.
If you had to offer one scent to someone who's discovering the brand for the 1st time, which scent would it be and why?
For the 1st discovery, I would offer the fragrance that tells the 1st moments of Diptyque! Orphéon, the scent of the Diptyque beginnings, when our 3 founders used to go to this jazz club to meet their friends, close to the 34 bd Saint Germain, so close that it became a part of the boutique and still is today! It smells the warmth of tonka bean, the depth of cedar, the richness of jasmine, and the vivacity of juniper berries. It has its addicts, means much as women.
60 years since the birth of the first candle - what will be Dyptique's focus for the next coming years? Between art de vivre, home scents, perfumes, and candles, is there one category that you believe is important to focus more on?
Diptyque has always been a pioneer in scenting homes and self. After the different lockdowns, we saw this trend of taking care of the self and of one's home remaining, very strongly. So we will keep on bringing beauty to daily life whatever the way. We even launched La Droguerie in 2022 to make home cleaning a moment of poetry, so we will stick to bringing surprises to unleash imagination!