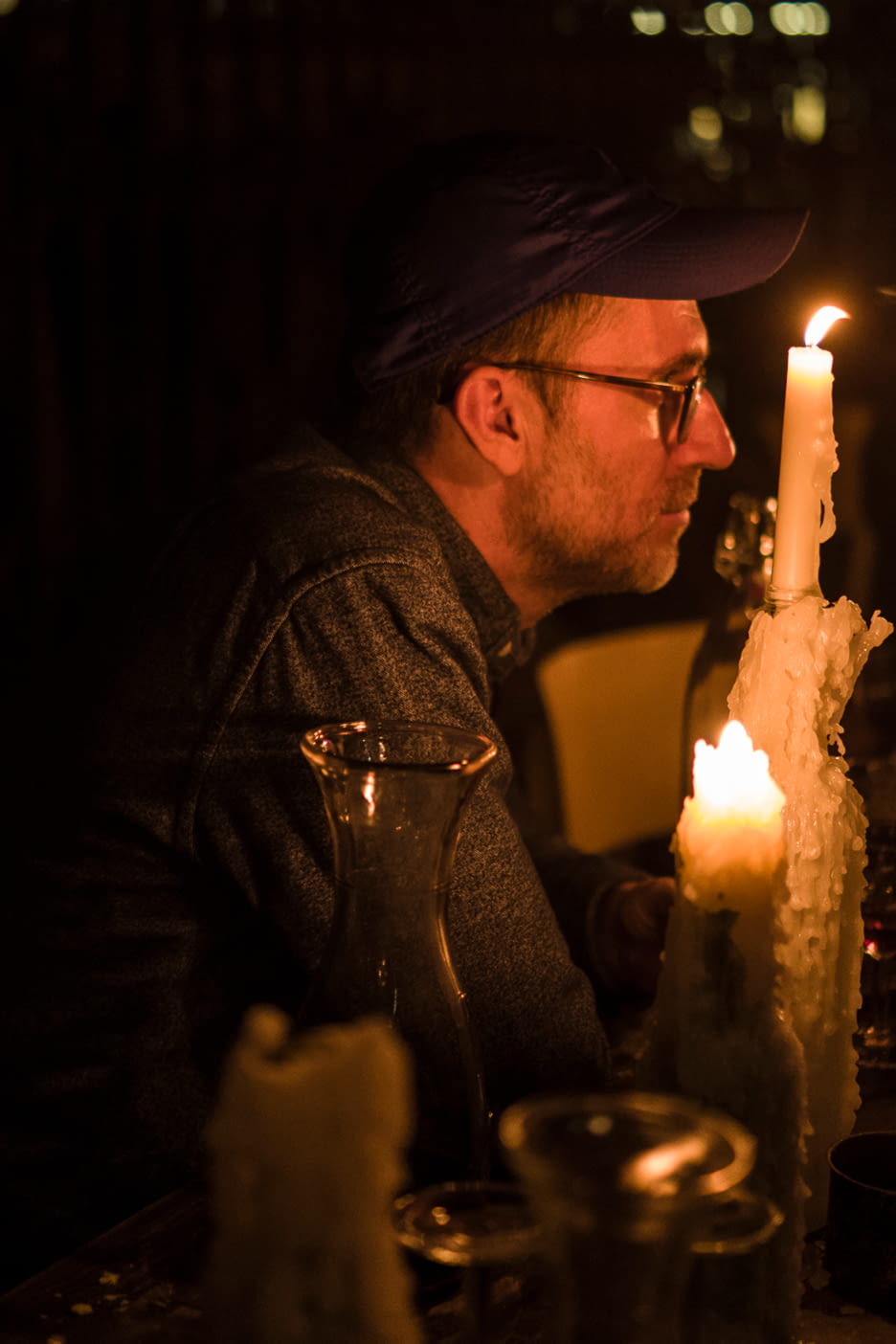 Courtesy of Julien Boudet @Bleumode
06/02/2018 - Margaux Warin
Loïc Prigent dissects the fashion world without filter, often with a humorous touch. He started out as a journalist at Canal + but stood out through his fashion documentaries. In 2005, his documentary "Signé Chanel" and diffused on Arte was a turning-point in his notoriety. The originality of his work stem from his honest point-of-view and dialogues, and his proximity to designers such as Karl Lagerfeld. Loïc Prigent's defining characteristic is the way he reveals the process of a show from A to Z: the design, the preparation of the show, the team's state of mind. All these come alive in his documentary entitled "Le Jour d'avant" ("The Day before"), in which he unveils what happens backstage in the most prestigious fashion houses, giving insider access to parts of the process which had always been kept secret. As well as his informative and intimate approach to fashion, the filmmaker is known for his humour. He has been sharing phrases he hears at Fashion Week on Twitter for years with a caustic and hilarious result. His account has been so successful that he has compiled the best quotes into a book, titled J'adore la mode mais c'est tout ce que je déteste (I love fashion but it's everything I hate) published by Éditions Points. Humour also plays a part in his documentary series created with Mademoiselle Agnès, Habillés pour (Dressed for) which analyses fashion weeks in a light and unusual way. A friend of the Chanel house, about which he has made three documentaries (Signé Chanel, Le Jour d'Avant, Karl se dessine), Loïc Prigent reveals his views on Chanel and the Métiers d'art.
---
What was the first documentary you made?
The first was about Colette, then Habillées (Dressed) for winter.
How much time does it take you to put a documentary together?
Two or three weeks of editing for Habillées, usually five weeks for the others. The preparation can be either very long or very short.
What factors have an impact on the preparation time?
The designer, the television channel, me. For example, when Arte asked me to make the McQueen documentary, we had to decide what point of view we were going to use, and ended up talking about the last three shows.
It's a strange concept which you have to work on as you go along. So for McQueen, we decided we would discuss the last three shows, but while we were researching we came across many other aspects we could have spoken about. What I mean is that a lot of things spontaneously change between what we set out to create and the finished product.
When do you feel like you have enough material to use? Or do you sometimes feel you want more?
I always want more material, I think it's important to always want more. But sometimes it's a good thing to show a little restraint. For the documentary "Karl se dessine" ("Karl draws himself"), it wasn't easy to convince that there would be no images from the archives, only him drawing himself; sometimes you have to use a simple idea to be more effective. I really enjoy seeing things coming together on television, for example François-Henri Clouzot's film about Picasso. Because of the way we filmed "Signé Chanel", we could see how Karl Lagerfeld expressed his ideas, his creative eruptions, he always says he is an illustrator. Filming people for their work, not because they are famous, is an obsession.
You often film designers, do you ever want to film other professions in fashion?
That's a task I feel I've already done through Habillées, in which I filmed models and casting teams. I would probably feel like I was repeating myself if I did it again. I love filming for long periods of time in ateliers. I find all professions in fashion interesting.
Each Métiers d'art show pays tribute to a a different town every time, is there one which you found particularly moving?
They're all very special. That's a difficul questiont. A lot of people say Edinburgh, you could practically feel the room shiver with pleasure. I was very moved in Salzburg due to the whole set-up. Something very romantic happened there.
What has been the most interesting moment in Hamburg for you?
The fact that Karl Lagerfeld took inspiration from metal containers and the industrial aspect of the town, and through those from the import/export industry. I was expecting more of Weimar romanticism and expressionism and to see German expressionist artists.
Chanel in 3 words:
Crazy, funny, fearless
You're known for tweeting what you hear backstage. Where did this idea come from?
I know these sentences can be forgotten, so me tweeeting them is almost something nostalgic. I started with 28 followers on Twitter, so at first I was just sharing them with my friends. It was also traditional for newsrooms to have a post-it wall with similar quotes, and many still do.
A quote heard in Hamburg?
Karl said so many! I heard lots of funny things this morning like "she's nice but only if she likes you".