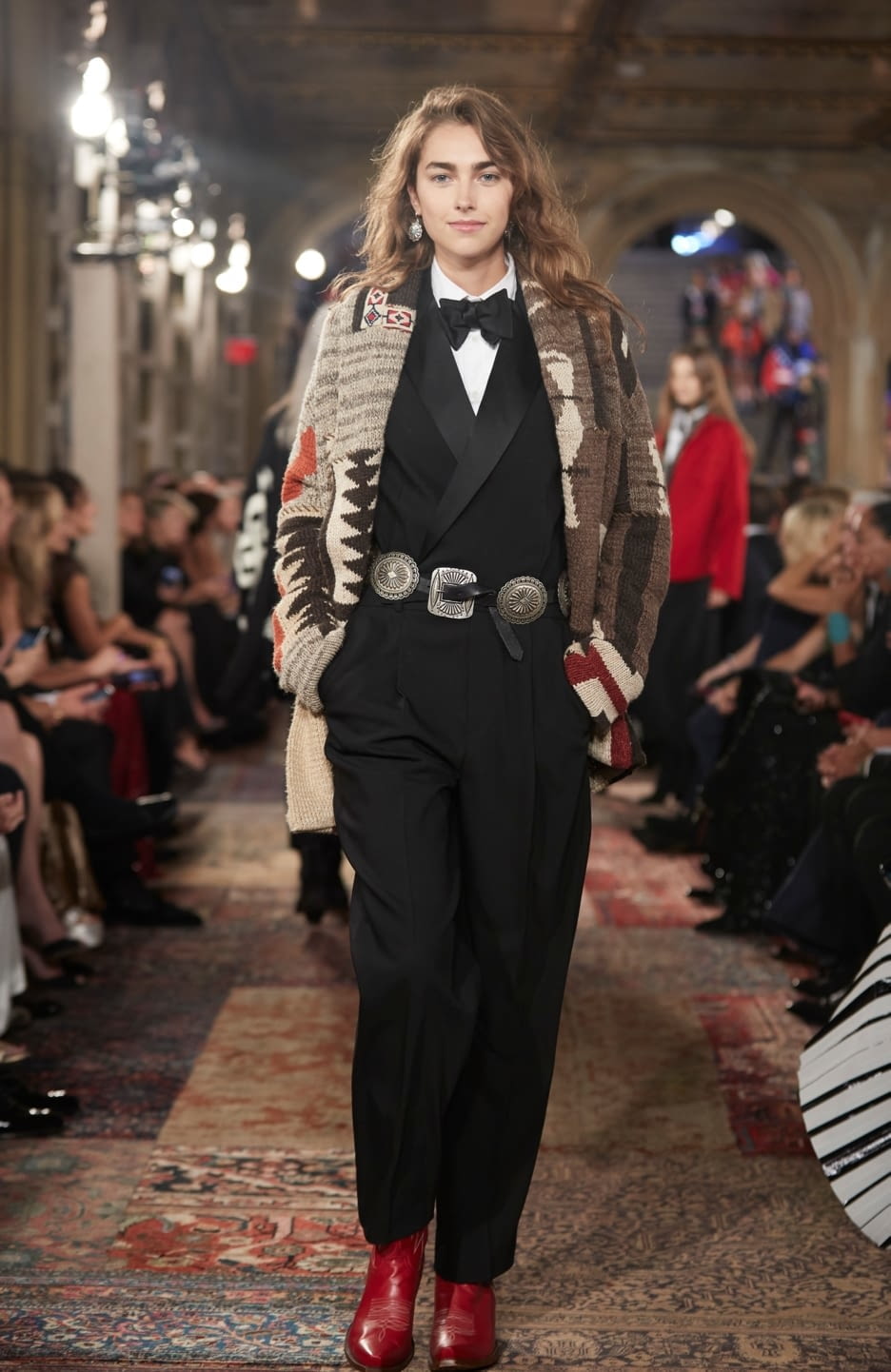 Ralph Lauren Fall/Winter 2018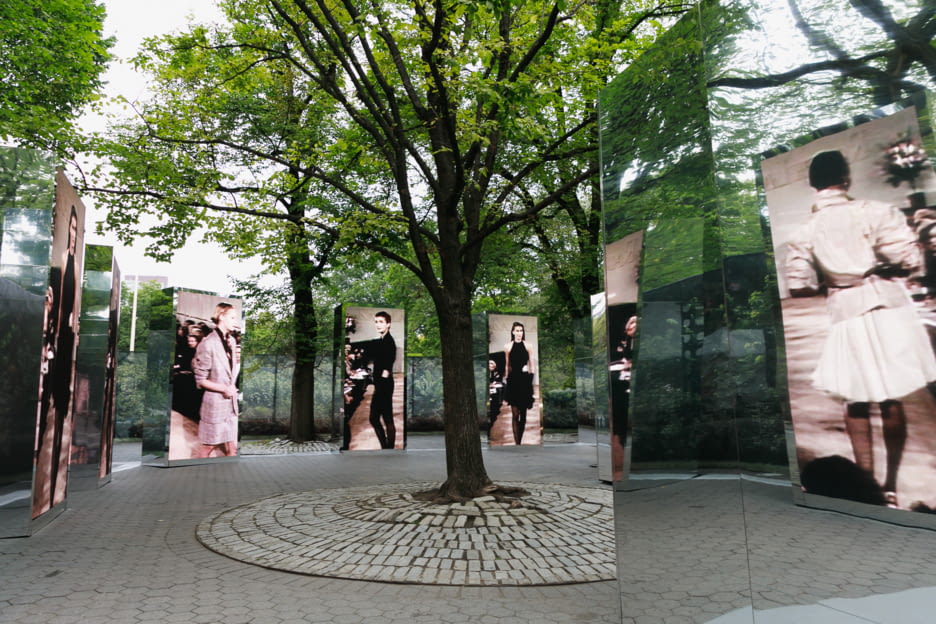 Ralph Lauren 50th anniversary Fashion show
24/09/2018 - Margaux Warin
The 50-year anniversary of the Ralph Lauren brand created the event at the New York Fashion Week. Presented in Central Park, the show was a summary of the iconic pieces of the brand, including Polo. On the front row, personalities such as Oprah Winfrey, Pierce Brosnan, Kanye West and Steven Spielberg were there, among others. It was at this historic fashion show that marked the debuts of Ludmilla Von Claer, a favorite model of the brand that has already been the face of two Polo campaigns. Discovered three years ago in the French capital, the young woman is a perfect embodiment of the values of the American house: elegant, refined and ambitious.
---
How were you discovered ?
I was discovered 3 years ago in Paris walking out of the swimming pool with my brother when a photographer named Cynthia Frebour stopped me in the street. An encounter that ended up changing my life because Cynthia became not only a really good friend but my personal agent who now takes care of my career internationally.
Where's the last place you travelled that inspired you?
Ireland is a country that strikes me for its natural beauty. I am really inspired by big, raw and untamed landscapes. Also the fact that my grandmother used to live there adds a deeper layer of meaning for me.
Which artists inspire you the most?
The artists who inspires me the most are probably the ones that manifest their talent in different fields and don't limit themselves to one particular discipline like David Lynch with cinema and drawing or Patti Smith with her writing and music
Which women inspire you the most?
The woman who inspires me the most probably is dancer and choreographer Pina Bausch in the way she created a contemporary way of dancing that touches me. I think she found a way to express modern life issues in a very poetic and beautiful form.
What do you listen to when travelling ?
The type of music I listen to when traveling really depends on my destination, so, for instance when traveling to America I usually listen to Ry Cooder guitar tracks. When going to England, I go for 1980's disco and when it's an unknown destination, I often listen to techno music.
You've been walking for the first time for Ralph Lauren. Could you please describe your link with the brand in one or two sentences ?
Actually it wasn't my first experience working with RL since I was lucky enough to take part in the last two Polo Ralph Lauren campaigns which,until today, have been the most exciting professional challenges thanks to the kind & amazing team as well as the awesome group of models I have had the chance to work with.
How does it felt to walk for Ralph Lauren in a place like Central Park?
Walking for Ralph Lauren's 50th birthday in Central Park felt truly special. I was extremely honored to be part of this show as it encapsulated the brand's identity and history. It is something I will never forget especially witnessing Mr Lauren's own emotion during the event. I honestly cant think of a more authentic and touching experience in my professional life.
Your favourite look from the show?
It is difficult to pinpoint my favorite look in this show as it was a display of RL's creations throughout the years and manifested a great diversity . That being said, I remember some amazing red cowboy boots !
Could you please describe the Ralph Lauren Fall/Winter 18 woman in three words?
For me the Ralph Lauren Fall/winter 18 woman is the perfect patchwork of timeless elegance and class yet still untamed and free.
Who is your dream date to have dinner with?
My dream date to have dinner with might be with Donald Glover a.k.a Childish Gambino because not only do I find his music really cool but also intelligent and tackling modern issues in a new artistic way.