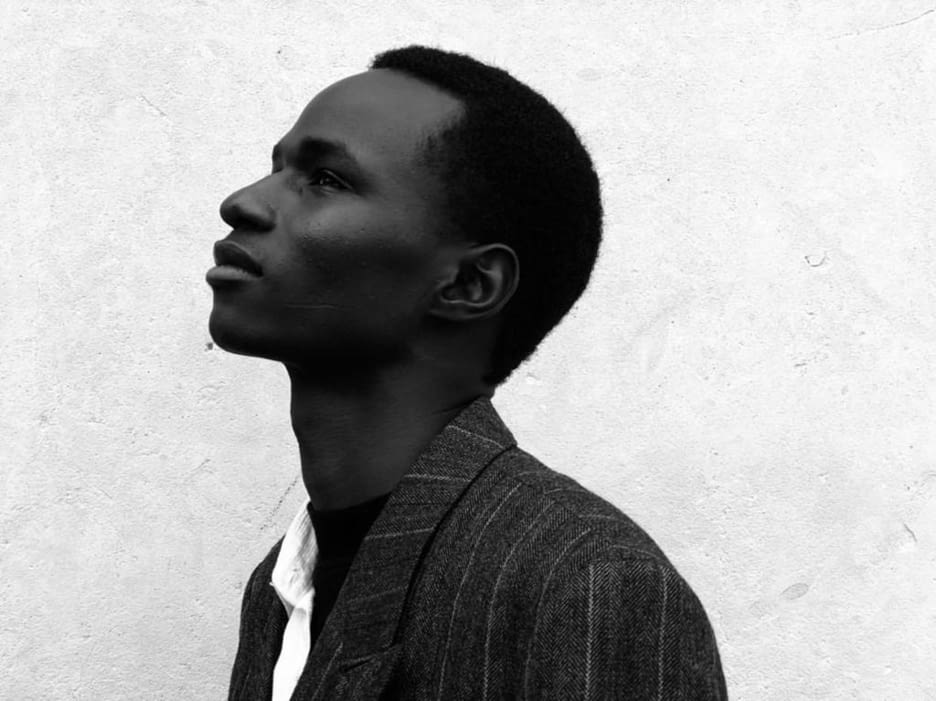 15/04/2020
-
Margaux Warin
The fashion world is a playground where many uncommon and great careers are developing. Malick Bodian's way of modeling is proof of this. Born and raised in Senegal, he moved to Sardinia as a teenager and then to Corsica, where he was spotted in the street. Starting from his first runway show with Valentino Fall 2018, his elegant and nonchalant walk has since been seen on the runways of all of the most prestigious brands. His success continues to rise, and Malick soon becomes the face of major campaign ads such as Dior Homme, Givenchy, Valentino and Louis Vuitton. As the first black male model to ever walk a Givenchy Couture show, Malick puts himself in position as one the most important models of this generation. Malick was the model who walked the most shows during last menswear fashion week (21). He took the time to talk with us while in quarantine and unveil some insights on his job as well as his passion for photography.
---
How were you discovered ?
I was discovered in Corsica in the street by a casting director named Piotr Chamier.
What's your favourite aspect in your job ?
The travels because I discovered a lot of places I would have never discovered so early in my life.
How did you feel before and after walking for your first fashion show ?
I was stressed before the show, but didn't feel that way anymore once it was over.
What was your favourite look from all the shows you've walked ?
My first Givenchy Couture show. It was my first Haute Couture show as well as for Clare Wright Keller, the creative director.
Do you play a different character for every show, shooting ?
Yes because in every show there are different looks and characters. So, to do it well I adapt myself to every look and situation depending on the show or shooting.
If you weren't a model, what would you do ?
I would be a football player. I began to play football in Italy when I was a teenager and never stopped since.
Outside of fashion, what are your inspirations and hobbies ?
I really enjoy taking pictures. I also like to discover photographers, during quarantine I take the time to do a lot of research. Also football of course and I love cinema, I watch movies everyday.
Which artists inspire you the most ?
The artist that inspires me the most is Jean Paul Goude because he has really developed his own photographic aesthetic. I also like Grace Jones a lot. They are two icons.
What's in your playlist?
I listen to a lot of classical music.
Where's the last place you travelled to that inspired you ?
Tokyo in Japan.
If you could live in any era, when would you choose and why ?
I would choose now, I like to live in the present moment and I am very curious about what is going on next.