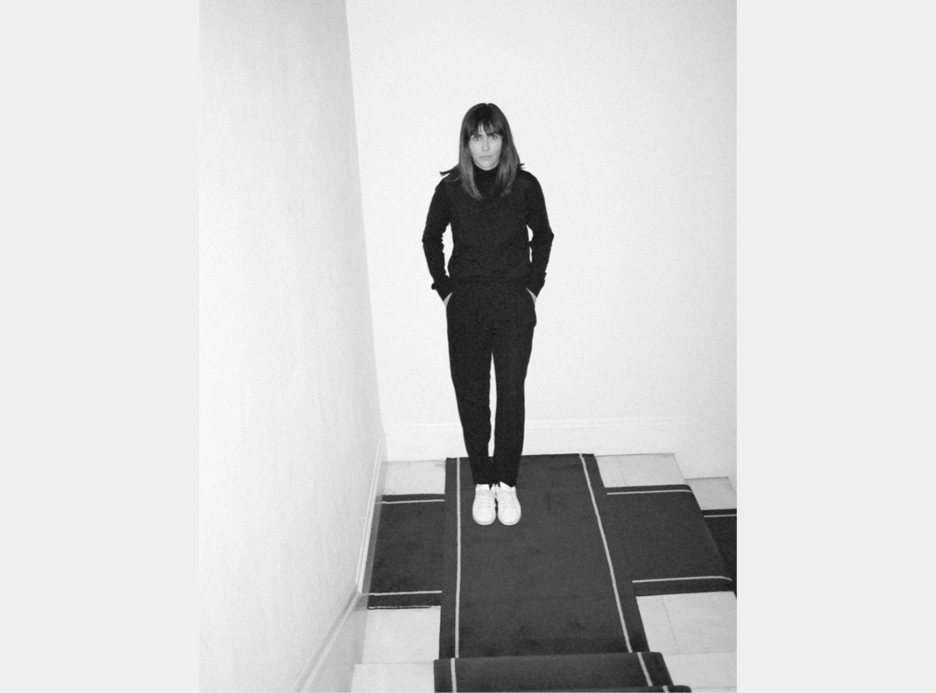 25/05/2020
-
Margaux Warin
GAUCHERE was founded in 2013 by Marie-Christine Statz. German-born, she attended New York's Parsons School of Design and worked for fashion houses like Narciso Rodriguez and Diane Von Furstenberg.
In 2010, she moved to Paris where she integrated the Chambre Syndicale de la Couture. Marie-Christine unveiled
GAUCHERE
during the Spring/Summer 2013 fashion week. Manufactured in Paris, the brand is renowned for its structured clothes, sharp tailoring, and menswear dressing inspirations. Her latest Fall/Winter 2020 collection presented large suits, menswear shirting mixed with midi skirts and dresses, all in a neutral palette, mostly in grey. This was her first show on the Paris Fashion Week's official schedule, and she is supported by New Now, the digital window offered by the Fédération de la Haute Couture et de la Mode. With GAUCHERE, Marie-Christine created a permanent and timeless wardrobe for women, with the care of craftsmanship, traceability, and sustainability.
---
YOUR FALL/WINTER 2020 COLLECTION IN 3 WORDS:
Tailoring, Intuition, Permanence
YOUR MAIN INSPIRATIONS FOR THIS COLLECTION ?
The Fall Winter 2020 collection is inspired by brutalist architecture. Its principals of inclusivity and true
equality, the appreciation of materials as they are and the pure exhibition of geometric structures are what I
had in mind while creating this collection.
YOUR FAVORITE LOOK FROM THE COLLECTION?
Look 28
DID YOU HAVE A SPECIAL "MUSE" IN MIND WHILE WORKING ON THE COLLECTION?I
Didn't have a special Muse in mind but I see The GAUCHERE woman being a progressive part of today's society. "Live and let live" is not just a phrase for her but an attitude towards life. She has her own style and knows what suits her.
WHY DID YOU CHOOSE "GAUCHERE" AS A BRAND NAME?
GAUCHERE means 'left-handed' which I am and it became my nickname when I was studying at la Chambre
Syndicale de la Couture Parisienne because I was draping and pinning the other way around.
WHAT DO YOU THINK ARE THE MAIN STAKES AND CHALLENGES FOR DESIGNERS NOWADAYS ?
Going through this pandemic I believe we will need to find new creative ways to translate ideas and
inspirations of collections as well as methods of working with clients worldwide.
WHICH ARTISTS INSPIRE YOU THE MOST?
I don't think there is an artist that inspires me the most. I find inspiration in certain art movements, as well as
architecture, as my vision is very graphic.
THE FILM THAT SPEAKS THE MOST TO YOUR AESTHETIC?
The Million Dollar Hotel by Wim Wenders
THE PLACE THAT ALWAYS INSPIRES YOU?
The Barcelona Pavilion designed by Ludwig Mies van der Rohe and Lilly Reich.
IF YOU COULD LIVE IN ANY ERA, WHEN WOULD YOU CHOOSE AND WHY?
In the future - out of curiosity.