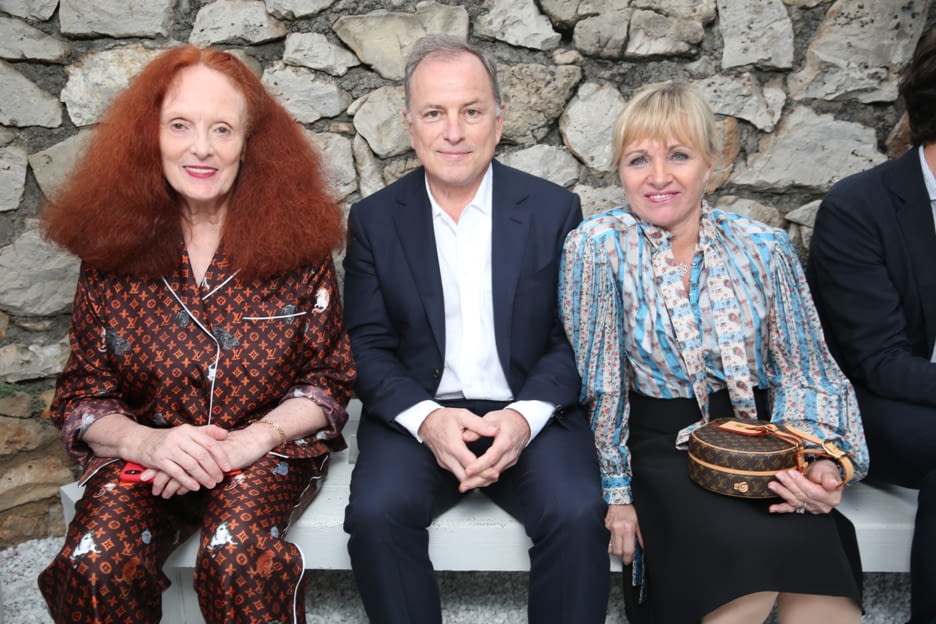 Courtesy of Louis Vuitton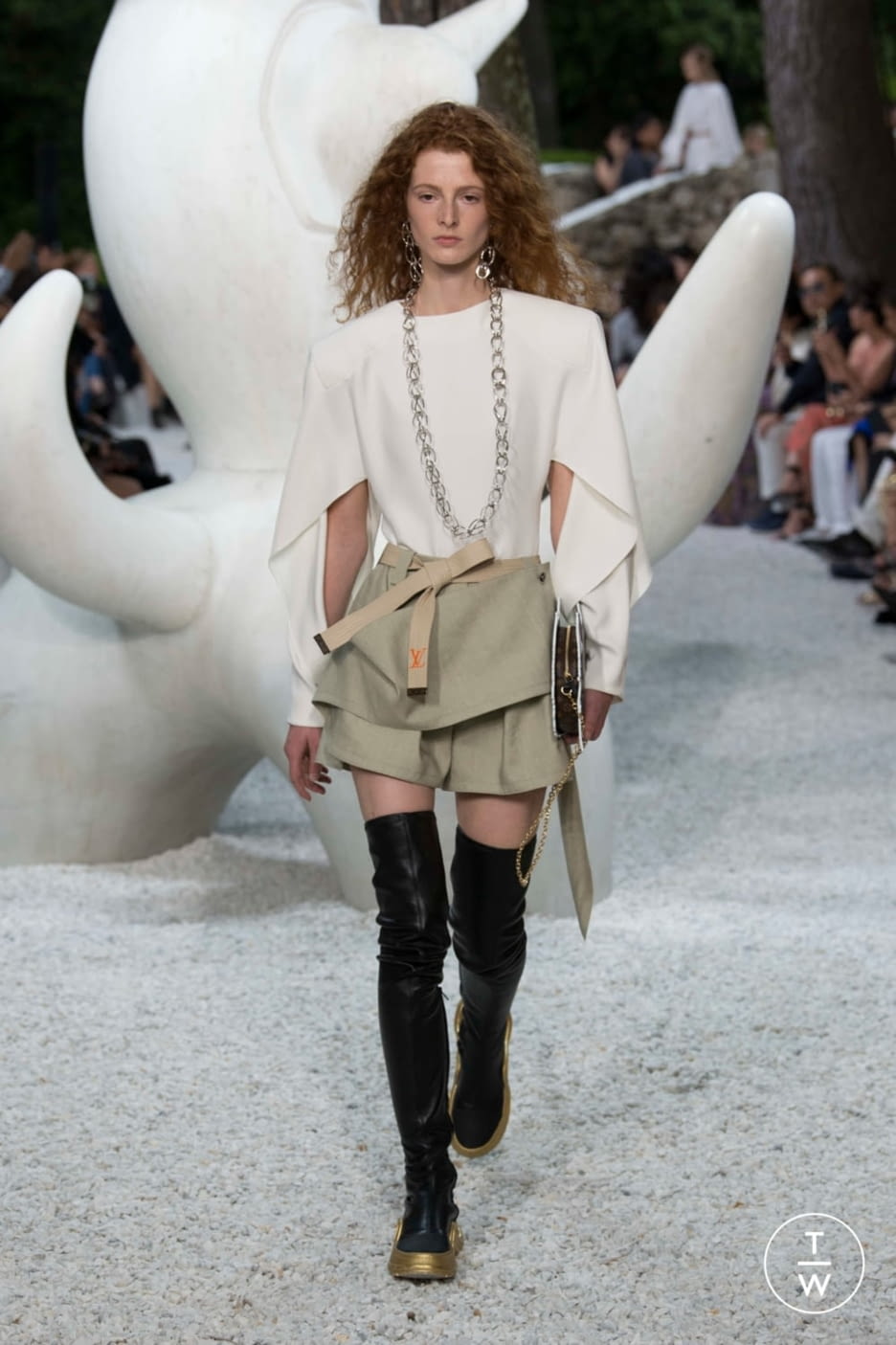 Louis Vuitton Resort 2019 Look 1
04/06/2018 - Margaux Warin
Louis Vuitton is now 164 years old and yet the brand is still synonymous with both traditional know-how but also modernity, innovation and creativity. Michael Burke, the President and CEO of the House since 2012, was there for the arrival of Nicolas Ghesquière as artistic director in 2013, a contract that has just been renewed on May 23, 2018. They both share the same passion for art, architecture and music and a common vision of the House, which tends more and more towards the combinitation of technical progress with tradition. While the world of luxury and retail are in turmoil with the acceleration of technology, Michael Burke talks in Saint-Paul-de-Vence about his vision of Louis Vuitton.
---
If you could describe the Louis Vuitton woman in three words, which ones would they be?
Strong, un-dominated and she definitely doesn't need a man. In the Louis Vuitton book "le luxe des temps moderne" that retraces the Louis Vuitton history since 1854, there are no men in the campaigns. The 1940's and 1950's campaigns show strong, independent women and that's the Louis Vuitton woman we still have today.
Every Louis Vuitton by Nicolas Ghesquière show has taken place in a museum or a Foundation, are art and architecture an important aspect of the Louis Vuitton strategy?
When Nicolas and I met and started talking, we realised we were both attracted to the same subjects: architecture, music and art - Wether it's listening to 1970's music or discussing Oscar Nyemeyer, it's something which is directly interlinked with our House and its DNA. It's part of who we are and it wasn't a strategy, it was mutual interest.
How do you decide where a Cruise show will take place? Does it have anything to do with pushing an emerging market and opening the Louis Vuitton brand to a new audience?
Yes, there are some of those reasons above, but if I am very honest, I think the word I would use to describe how we discover and choose a place is serendipity. Serendipity because we love going to places such as the Fondation Maeght, the Contemporary Museum in Rio de Janeiro by Oscar Niemeyer or the Miho museum in Japan. Its places we often all know about, we've all seen pictures, but our guests haven't necessarily been. We take a lot of pleasure in making them discover these works of art and everything just falls together. The architecture, the collection and the music.
With e-commerce taking a much bigger turn recently and women wanting to buy the latest Louis Vuitton clothes online with a certain immediacy, will Louis Vuitton ever start selling online?
The answer to the question is yes, we are going to start to sell online in the rest of the world, because our US website already does. Selling online is in the clear future but Louis Vuitton is a House that does everything internally, we do not sell via various e-commerce platforms and we need our customer to be treated as well online as in a shop. This means that we have to build everything internally and to make it perfect, it takes time. Nowadays, our customer will shop equally at the Louis Vuitton store than on the Louis Vuitton website so the experience as to be flawless.
On to a completely different subject but one that is important: completing hire studies has become less of a requirement in 2018 than before. What do you look for when you hire?
Some qualities cannot be taught and I think passion and integrity are two of them. When you see the people working at our Atelier, they are in a group of 4/6 people and they are the ones taking decisions, together. They take a piece of leather, work on it, and it comes out as a bag. They have the drive and the passion to work on such meticulous matters and that's something that's irreplaceable.