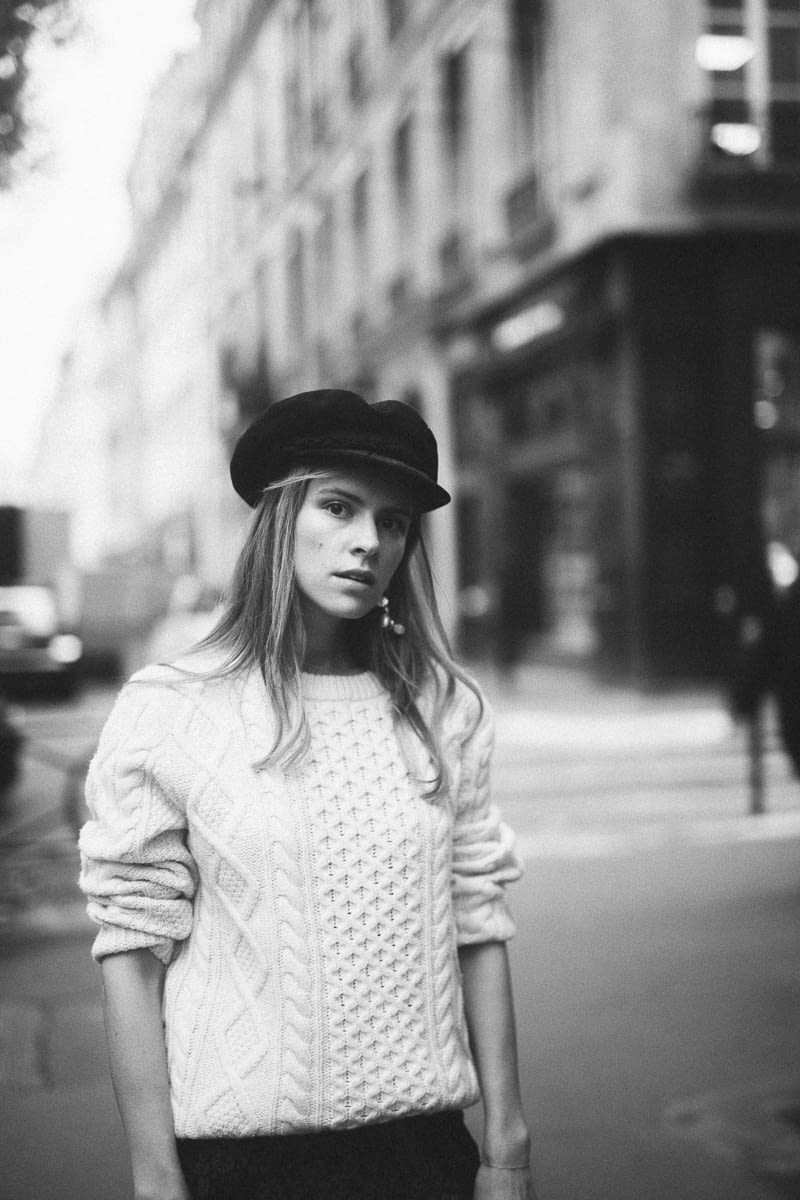 © Virgile Guinard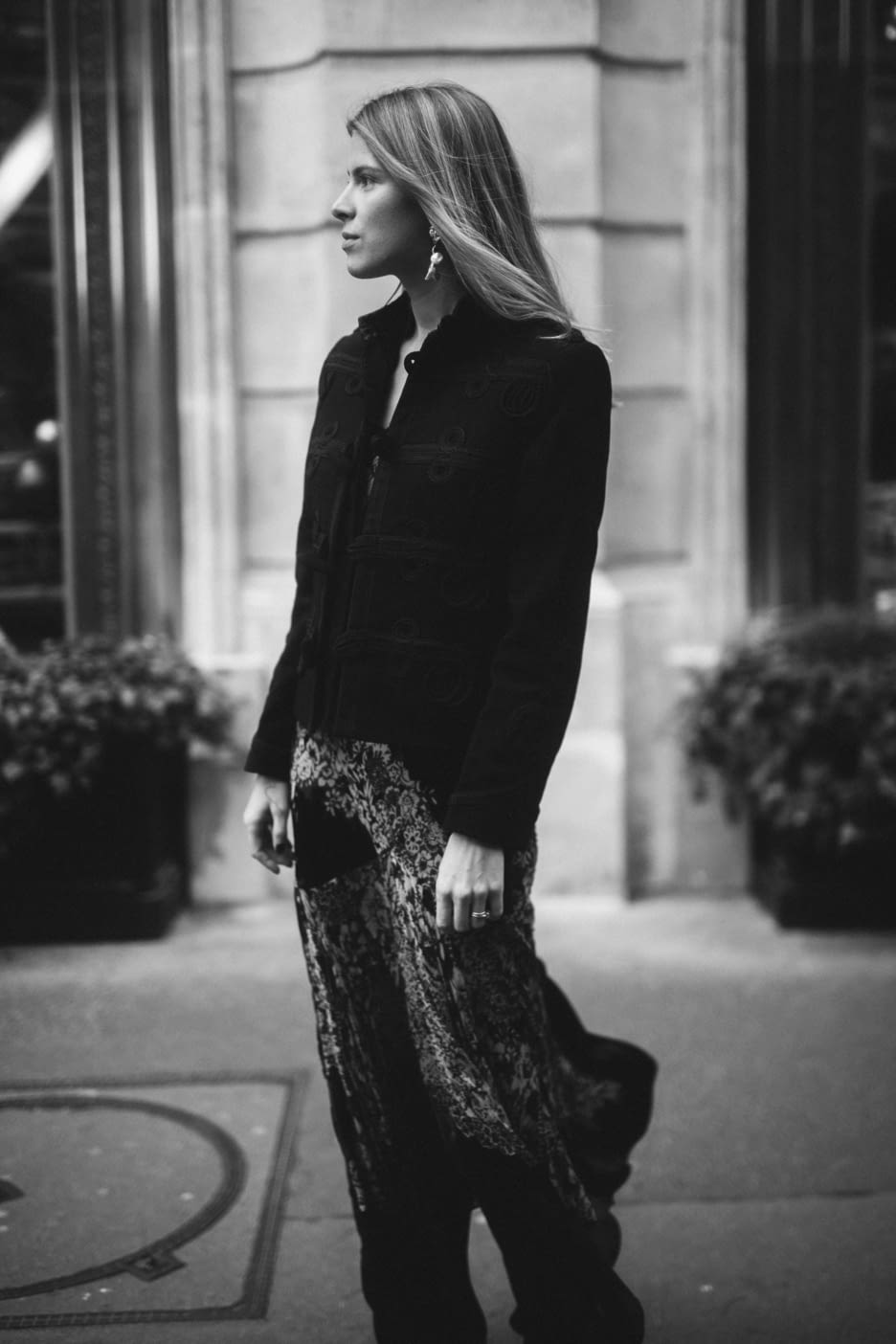 © Virgile Guinard
28/11/2018 - Margaux Warin
Ralph Lauren celebrated two weeks ago Thanksgiving at Ralph's, in Paris. At this occasion, we met with Monica Ainley to talk once more about the brand. As Christmas is coming, Monica shared with us her plans after making a video for the brand "50 gifts to find" in the store at St Germain.
In addition to this, we talked about social media, a very important tool for Monica, whose podcast she created with Camille Charrière "Fashion No Filter" just came back with a second season and ironically with a second episode called "Why social media is ruining your life".
---
More than a fashion brand, Ralph Lauren also evokes a lifestyle. Could you describe the Ralph Lauren lifestyle in your own words?
I've always think that Ralph Lauren is quite family orientated like starting from the Ralph Lauren family but also because they are things in store for the whole family. Today I've been in stores and I've found gifts for my dad, my husband, my little brother… But it's true that there is a real family vibe to it. It's also sport, activewear, it kind always remind me of the countryside. I would say week-end!
Could you please describe the Ralph Lauren woman in three words?
Timeless, active, sophisticated
When you think about Ralph Lauren, what is the first product that comes to your mind ?
Cable knit sweater.
How does Ralph Lauren evoke Christmas Spirit to you?
Ralph Lauren obviously make the best sweaters and that's what you want to wear at Christmas. Even if you are not in the mood to wear a sweater, there's a lot of other products.
What is for you the perfect Christmas outfit ?
What I'm wearing now is a pretty perfect Christmas outfit: I'm wearing a shimmering Ralph Lauren dress and a Polo jacket. It's chic, evening chic. For Christmas morning, a cable knit sweater with a denim or corduroy pants and a big oversize men shirt with a belt on it. And velvet slippers, it's a super nice thing to wear, also for men/
What are you planning to do for the Christmas holidays ?
It's my first Christmas away from Canada. I'm doing Christmas in the french countryside, for the first time which should be lovely. Different traditions, apparently we celebrate it on the 24th at night instead of the morning of the 25th. We are going to ski in Val d'Isère.
If you could have one gift for Christmas, what would it be ?
I would love a cashmere sweater with this sketch of Ralph Lauren's face. Or I would like a trip to Brasil, which I know I'm getting for my honeymoon. I'm saying something I know I'm getting so I can't be disappointed (laughs).
Where is the last place you travelled to that inspired you?
I've been to Ischia for the two past summers in a row. The colours there really inspired me. Procida really inspired me, when I was there at the end of the summer, I was thinking that it was really beautiful.
You are both really active on social networks like Instagram. Why do you think digital is so important nowadays and how do you choose to you use it for your careers ?
I use it to support my career which is to interview people. If you're free lance and you rely entirely on your own, it's really kicking yourself in the foot not to do it, I'm really honest there. And I also enjoy it, it's fun, I think it's like a mood board that I share with people. When I was a teenager, I used to put mood boards on my wall, now I put them on my Instagram. Beyond that, I do believe that Instagram has democratised the fashion industry. Before you needed to know fashion professionals to ever dream to work in fashion. Today, you can build a beautiful account and eventually you gill get noticed. It's possibly the most revolutionary thing that have ever happened in the fashion industry, beyond all the trends.