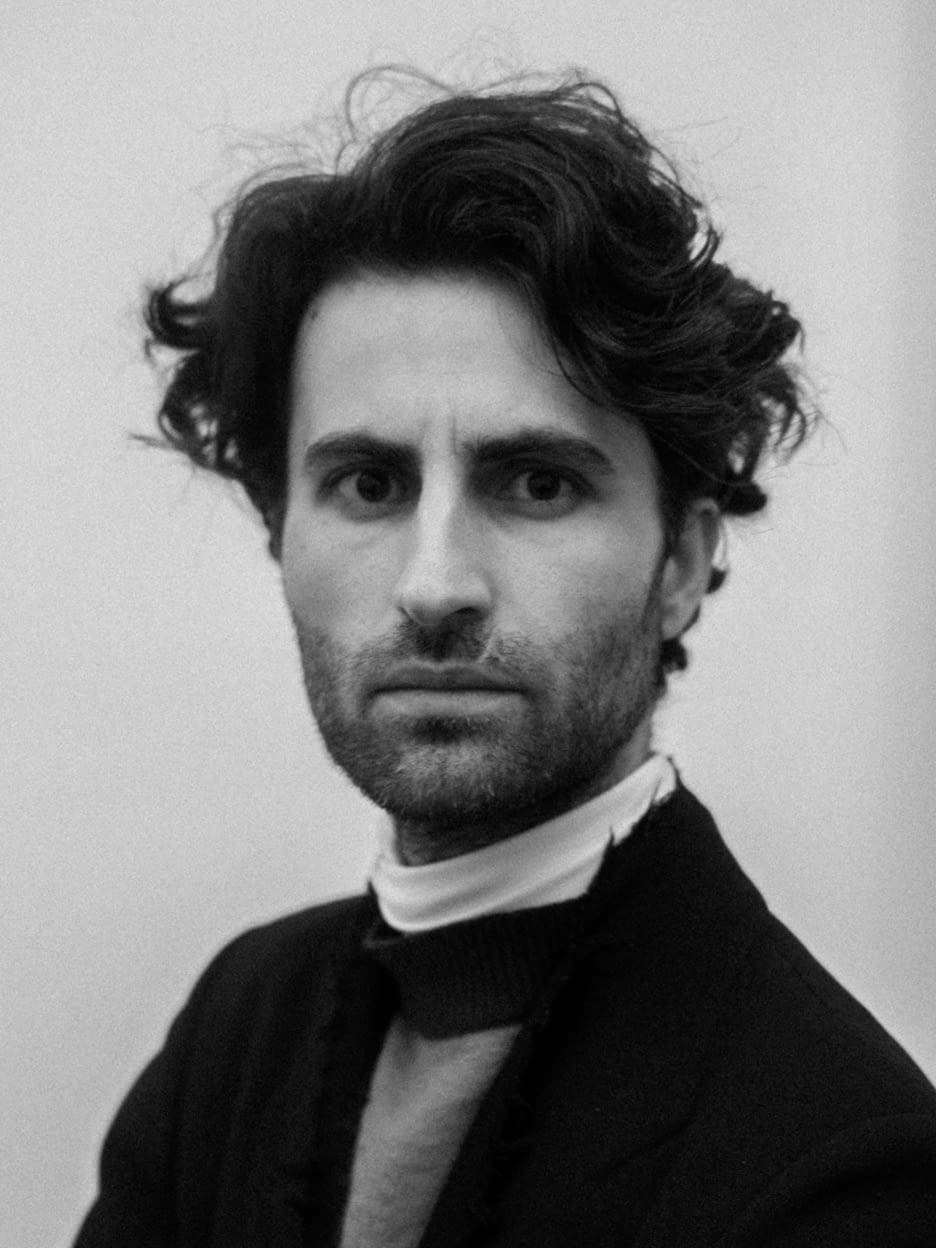 Dilan Lurr Creative Director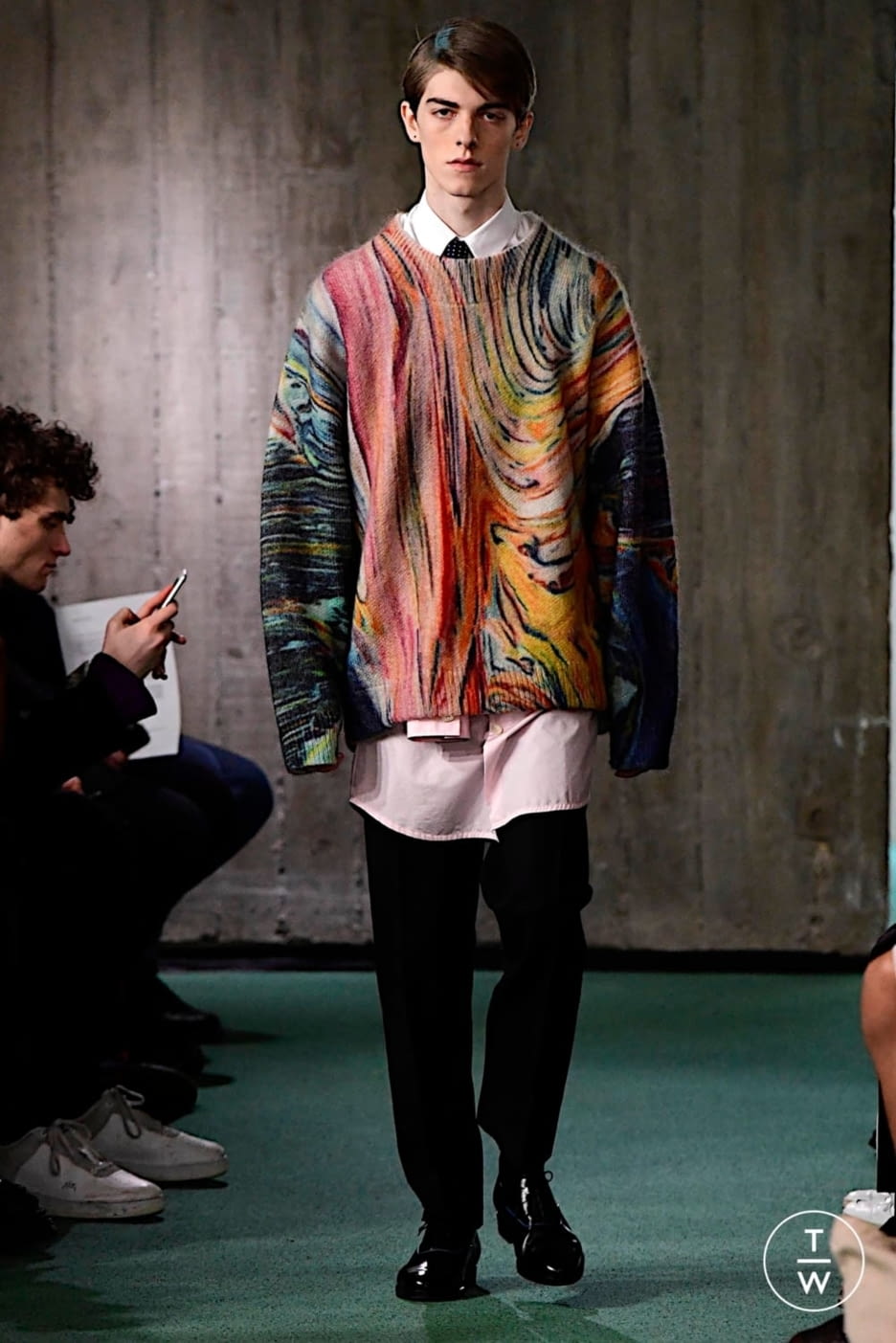 01/02/2019 - Margaux Warin
At first glance, some of the Namacheko looks are very corporate, the models are in suits / tie but we notice in their hair a pink, orange or blue wick that comes to express the tension between creativity and professional obligations. The creative energy explodes at the end of the show with ultra colorful knits worn on a suit, using artistic palettes from Edvard Munch, among others. Founded by Dilan and Lezan Lurr, a duo of self-taught brothers and sisters, Namacheko was noticed in its first collection for its wardrobe of essential clothes magnified by innovative cuts and technical materials. Dilan Lurr tells us, after his show, his personal artistic inspirations and those behind this collection.
---
Your last Fall/Winter 2019 collection in three words:
University, Office, Oilcolor
What were your main inspirations for this collection
Engineering in the way of constructing garments. Corporate life and artistic life.
My self as disoriented as I was in the age of 23.
Your favourite look from the collection?
The last look, look number 30, because I identify myself with Loui who is the model walking, I see myself in him.
Which artist(s) inspire you the most?
Frank Loyd Wright, Vincent Van Gogh, Edvard Munch, and Wilhelm Mundt
Your were born in Kurdistan, raised in Sweden before founding your brand in Belgium. How does this multiculturalism influence your creations?
Well I think I don't really put that much power into nationality, so in that way I feel free enough and empowered to show my work in Paris, but coming from a small town in Sweden and working in another small town in Belgium.
What is the biggest challenge associated to working between siblings?
That we can be very honest with each other and we can really take out our frustrations on each other. Which is also very good, because we know we love each other unconditionally.
Why did you choose Namacheko as a brand name?
Because it didn't have any other meaning, so we get the freedom of building the meaning into a word or a name.
Where is the last place you travelled to that inspired you?
Tokyo, Japan, always and every time.
The artist that inspire you the most?
Many, but Francis Bacon because I relate to his work.
What would you do if you didn't work in fashion?
I would probably be a civil engineer working on calculating the constructions of buildings.
If you could live in any era, when would you choose and why?
Today, because we have never had the freedom to do what we want as we do it today, for us living in the West.