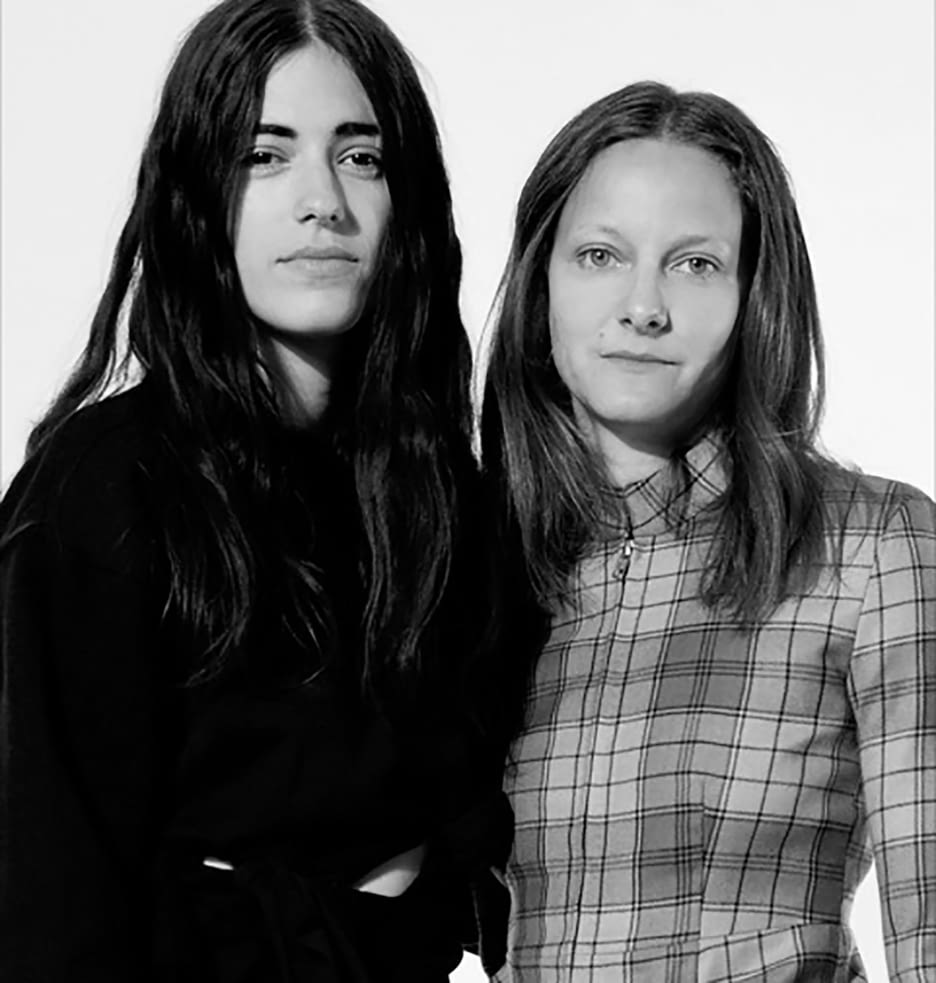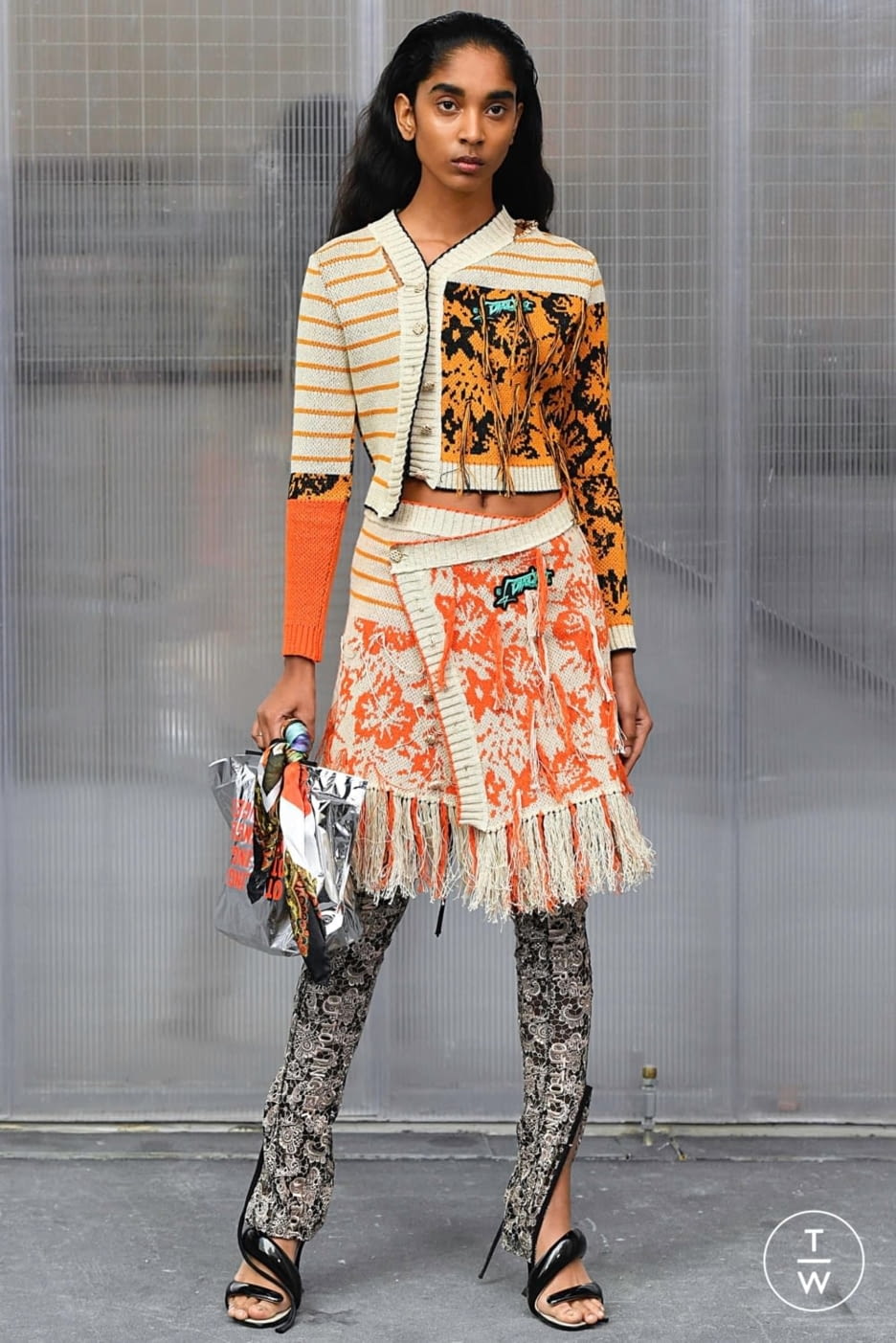 Ottolinger Spring/Summer 2019
19/02/2019 - Margaux Warin
Christa Bösch and Cosima Gadient are the two girls behind the Berlin-based brand, Ottolinger. Created in 2015, the brand has been showing its collections in New York, Berlin and they had their first show on the official schedule, last september, in Paris. Renowned for their experimental and destructive approach of clothing, the last collection was a mix of acid-washed denim, patchworks of psychedelic patterns and neon colours.
At the time of fast fashion, Ottolinger's radical vision is far from commercial fashion (they handcraft their pieces before destroying/damaging them) and has brought to Paris Fashion Week a new momentum in the young creation. Ottolinger has been selected by New Now, the digital window of La Fédération Française de la Haute Couture et de la Mode which gives visibility and support to emerging talents.
One week before their second show in Paris, we met the designer to talk about their creative processus and the challenge of being a young talent in a fashion capital.
---
Ottolinger in three words:
Very explicit curious
What is the biggest challenge associated to working in duo?
The greatest challenge also poses the greatest benefit; it's finding something we both love. It's challenging and involves a lot of discussion, but once we find it, it's amazing.
Your clothing are created like Couture (handcraft) and then you are deconstructing, burning, slashing destroying them - How came the idea of creating while "damaging" your pieces?
We always have been interested in how things are built and made - taking things apart we see how they are constructed and always discover a new beauty. It's finding a surprise in something we already knew and finding a way to make it more attractive and beautiful.
What do you think are the main stakes and challenges for young designers showing in cities like Paris
We think one of the main challenges for young designers is to find the balance between design, creativity, novelty while also being commercially viable. All without losing our own language and creating our own space next to the big brands.
You are from Switzerland, now you are based in Berlin and your collections have been presented in New York and now in Paris. Does all these different cities impact your creations?
It's very hard so say - as we don't know how our creations would be if we would live or show in a different city. We think the surrounding always inspires people somehow, even if subconsciously. All cities have something interesting, unique and inspiring and think it's about the mix and friction of these characteristics that can have an influence.
Do you have a muse ?
Not particularly, we always ask ourselves if we would wear it - and how we can make it so that our friends would wear it.
Where is the last place you travelled to that inspired you?
Athens. The long and unique tradition of craftsmanship we found very unique and inspiring........
Which artist(s) inspire you the most?
There are so many artist which inspire us - one recent work we found particularly inspiring was a work by the German artist Peter Wächtler called Untitled (Clouds) (2018). It's a stop frame animation depicting a dragon-like creature on a lonely mountain with a poem unfolding in the subtitles. The creature's routine and his habitat is portrayed in a banal way somehow undermining the generic fantasy environment it finds itself in. This linear rhythm is ignored by the text, which is very funny, unexpected, philosophical and questions a lot.
The creature's main question is: "How do YOU feel about the whole Thunderdome thing?"
If you could live in any era, when would you choose and why?
We are in a very interesting time at the moment. Things can change so fast, there can be an invention we all don't know about yet and it can change a whole process or way of living. Imagine before the internet.
So we would say now or in the future - as we are very curious to see how the future develops.
What would you do if you didn't work in fashion?
We just always wanted to creat something and work together. So guess we would have a different company in a different field.