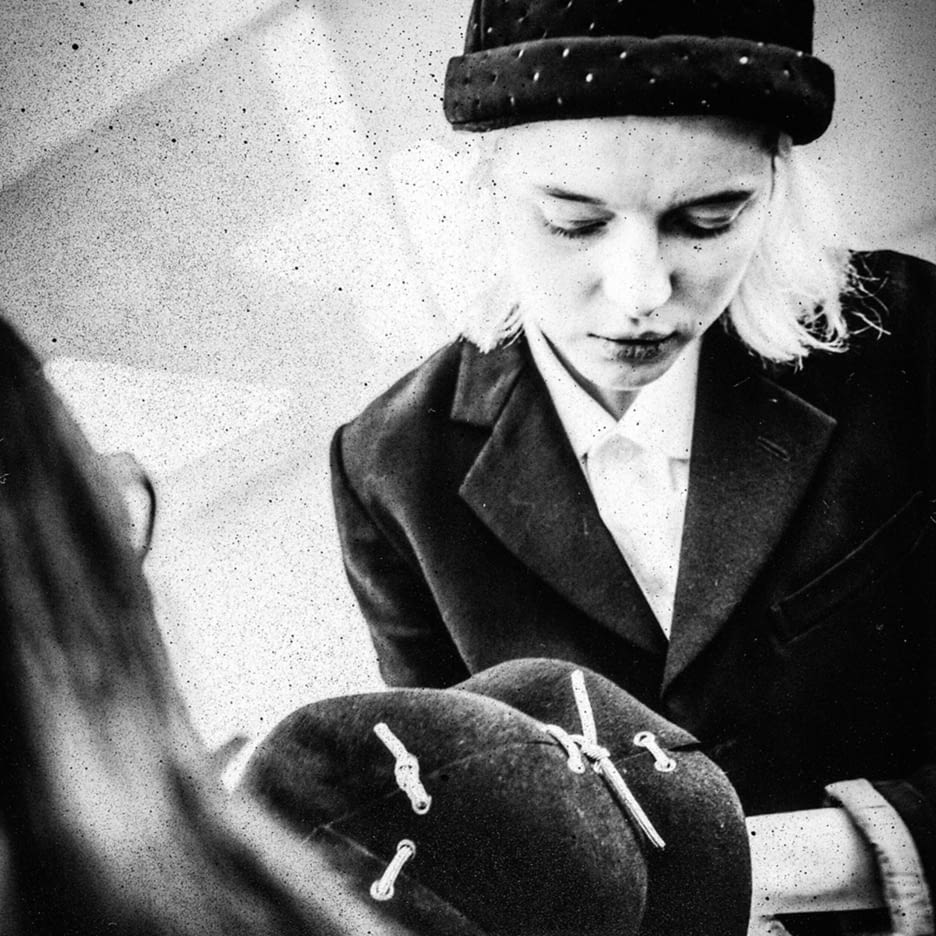 © Jesper Haynes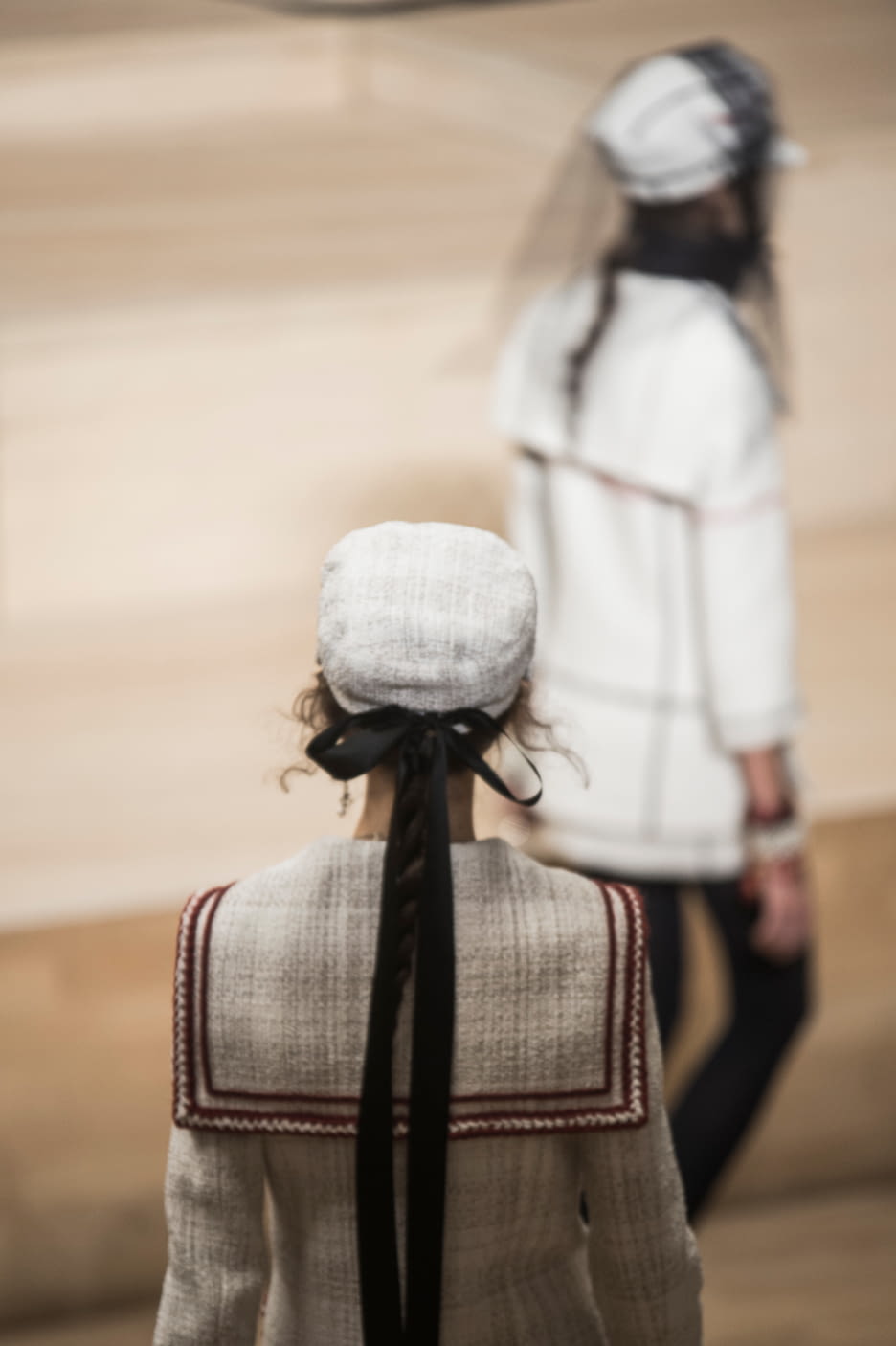 Chanel Métiers d'art show in Hamburg, Germany - December 2018
06/02/2018 - Margaux Warin
A graduate of Central St Martin's in London, Priscilla Royer also studied at the Studio Berçot in Paris before creating her own brand with her sister, Pièce d'Anarchive, for which they received Andam's first collection prize in 2012. In 2015, Priscilla becomes Maison Michel's artistic director. Founded in 1936, Maison Michel is one of the brands symbolizing and representing luxury "à la Française", and is a part of Chanel's Métiers d'art since 1997. Throughout her collections, Priscilla sets the tone for her approach to hat-making: more modern and accessible whilst retaining its valuable aspect and craftsmanship. To do this, she relaunched the men's collection, and imagines innovative pieces, such as the "Hat on the go", a hat which can be rolled up and put away into a handbag. Whilst talking about the Chanel Métiers d'art show in Hamburg, Priscilla Royer explains her creative approach whilst putting the show together with the craftsmen, and speaks about her vision for Maison Michel.
---
Please describe your role at Maison Michel:
I breathe contemporaneity into an artistic fashion house. I am attached to the idea of taking from tradition and bringing it into the present day. This is done through skill, through adaptation, through discussions with craftsmen who have a certain skill and years of experience. I bring technique and the present day together.
How did the city of Hamburg influence your creative process? Did you adopt a different approach when you found out the show would take place in Hamburg?
We found out about Hamburg quite early on. However, the things which first come to mind when talking about Hamburg are wool and the sea! We started working on the Métiers d'art collection at the beginning of November. The process of creation is at its end when the silhouette takes a more precise shape.
You create hats for the Maison Michel collections as well as for Maison Michel at the Chanel Métiers d'art show. Do you have a different creative approach when developing these collections?
Yes, the creative approach is entirely different. For Maison Michel, for which I am creative director, I give the creative impulse. For Chanel I am a manufacturer, I receive fairly precise demands and sketches which are sent by the studio. I am the interface between the studio and the workshop. I make sure everything is harmonious, that the production is feasible, I advise and make suggestions.
What inspires you when you are preparing a collection for Maison Michel?
It depends. It can start with a book, a film, I always draw parallels with what I notice in society at that moment. The Maison Michel collections are built around a general theme and several short stories in which I tell different things in different materials. There is a range varying depending on the model, but in the end all co-exist in the general theme.
How much time do you need to create a collection?
Approximately two months, rarely longer. However we only start working in the workshop three weeks before the final version. Choosing the felts, the straw, the colours, are all things which require quite an important amount of preparatory work.
You have released a hat which can be rolled up, the "Hat on the go". How did you come up with this idea?
It was born from a frustration, from the idea that a hat should be as practical as a cap. I am interested in deconsecrating the piece so as not to be afraid of using it. The aim is to be able to wear things, which is why I translated this idea to the ready-to-roll felt hat to be able to easily put it away in a bag.
Do you choose your fabrics according to their prices?
Yes. What is interesting is to cater to different kinds of people. Some hats are very expensive because they can be made of mink felt, beaver fur, and are therefore pieces which are made for a certain type of client. However, I don't want to exclude young people who are interested in fashion, there must be an entry price for hats. That's why I wanted the hat on the go to have an accessible price. I like being able to speak to several types of people, I need to have this attitude. This has been my state of mind since the beginning.
Do you believe that modernity and crafts can coexist?
Yes, that is my train of thought, I try to unite both. It can happen that a hat is more of a modern creation, or the other way around. This balance must be felt throughout the collection as a whole.
What is your biggest source of inspiration?
Everything inspires me, nothing in particular obsesses me. I do love photography, documentary photographers, reporters. Those who have nothing are those who inspire me the most, because they are the most creative. Everyday life is the practical part.
Which artists inspire you the most?
To mention one would be to infringe the rule.
If you had to recommend a Maison Michel design to someone, which would it be?
I think it would be a unisexe piece. I would recommend André, the most classic piece.
Which women inspire you the most?
Independent women.
If you could live in another era which would it be and why?
This one. I am not nostalgic.