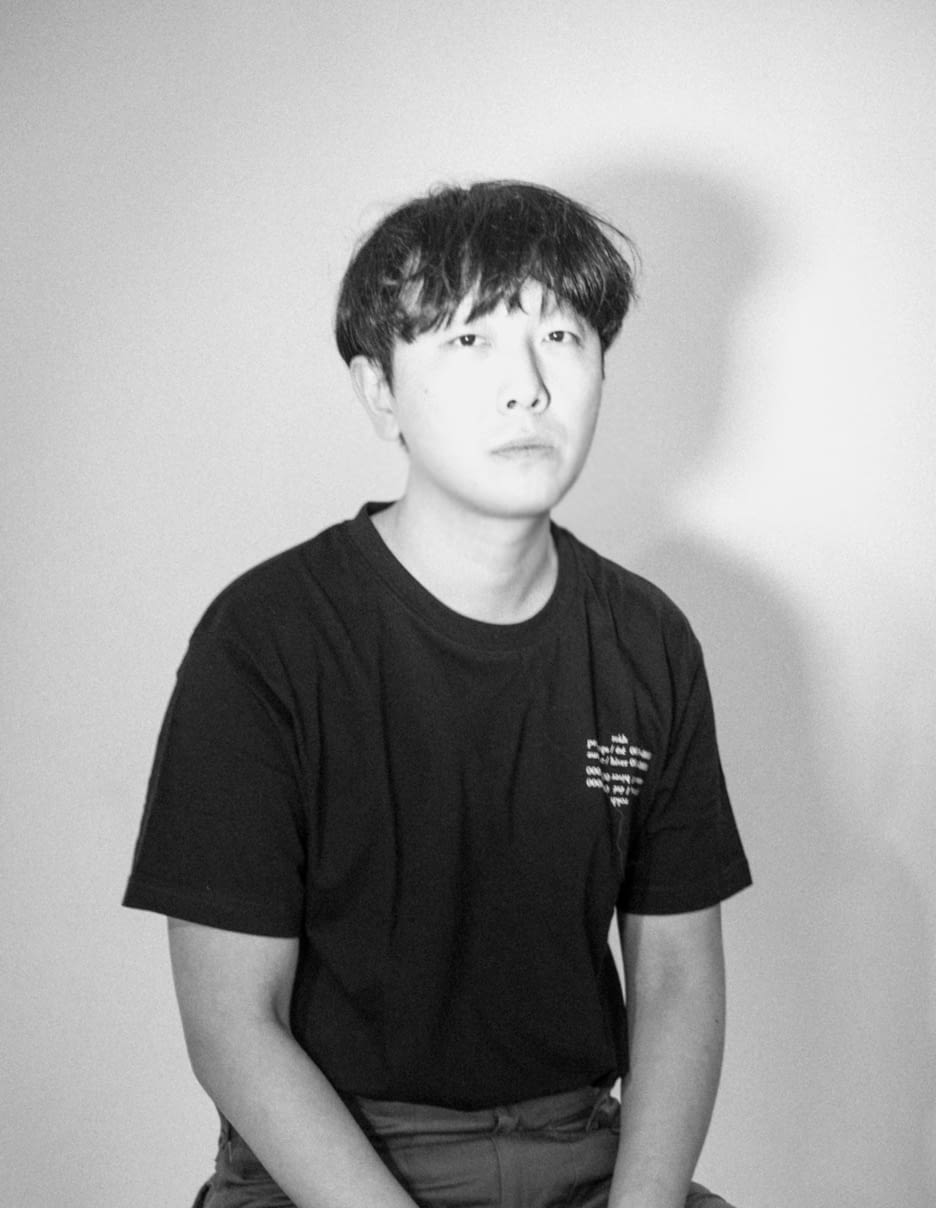 28/10/2019
-
Margaux Warin
In 2018, the South Korean brand Rokh won the Jury Special Prize at the LVMH prize.
It was the first success and highlight of the brand, founded in 2016 by Rok Hwang, after working at Céline under Phoebe Philo, Chloé and Louis Vuitton.
Very aware of how women want to dress nowadays, the brand's identity is based on the idea of deconstructed classics. The collections are made of desirable while wearable, timeless pieces: tailoring, trench coats, pencils skirts twisted with the strong narrative that Ron injects in his work.
Born in Seoul, he grew up in Austin Texas and this period of his life in the US was the main inspiration behind his latest Spring/Summer 2020 collection, showed on the first day of Paris Fashion Week.
Very feminine pieces, inspired by women in New York, as well as more oversized ones inspired by his father's hiking outfits, demonstrate his ability to inject his personal story and vision into contemporary clothes.
Rokh is now supported by New Now, the digital window of La Fédération Française de la Haute Couture et de la Mode that gives visibility and support to emerging talents. They gave us the opportunity to talk to him about his SS20 collection and inspirations.
---
Your Spring/Summer 2020 collection in 3 words:
Raw, Sensual, Artisan craft
What were your main inspirations for this collection?
The starting point is a memory of a family field trip from my youth in the early 90's. We went on trip across the United States of America, from Austin to Washington D.C, then to N.Y.C followed by Canada and which lead to California, Yosemite National Park and then back to Austin.
From that memory lane, visiting NYC in the 90s, I saw working women walking down the street and this image has been stuck in my mind for a long time. I wanted to mix this image with something completely different like my dad visiting Yosemite.
He used to have all the mountain gear and hiking uniform which may not be the most iconic image of the father figure these days, but I thought it would be interesting to combine those two elements into one.
Your favourite look from the collection?
Look number 1, It assembles a lot of iconic rokh construction.
Using iconic cotton gaberdine with twist knotting detail inspired from mountain climbing but constructing it with the image of 90s NYC. Look 1 represents the collection in many ways.
You won the Special Prize of the LVMH Prize last year, in what ways has the prize helped you?
I can't thank LVMH enough for their support, which helped me to reinforce the brand and who also gave me such a deep knowledge of the industry. Sophie Brocart was my mentor for the past year and she helped me with many things like giving me an insight and connecting me with industry experts.
Winning the Special Prize at the LVMH prize really helped rokh not only to grow in business, but to create much higher quality level of collections.
You are Korean and based in London, yet you are showing in Paris a collection inspired by the USA.
Does all these different places and countries have an important impact on your creativity?
I was born in Seoul, Korea, raised in Austin, USA and I moved to London, United Kingdom when I was 19. I grew up in the USA and experienced my cultural encounter in London. My career started in Paris, France with Luxury Houses like Céline, Louis Vuitton and Chloé.
From my perspective, I can relate to a lot of emotions and experiences from multiple locations and cultural references, so I feel absolutely free to explore the dynamics of multi culture. I feel this is the way the new generation think, there are no boundaries for inspiration and creativity.
Which Artists inspire you the most?
Gus Van Sant, his work and emotions capture a lot of my experience.
Suburb surroundings and quiet scenery. Walking sometimes for hours to meet your friends. There is something nostalgic and weirdly emotional about the scenes he creates.
The film that speaks the most to your aesthetic?
Paranoid Park from Gus Van Sant,
The skate culture, the small dialogue between teenagers and the meaningless activities which provokes raw and unfiltered attitude really inspires me.
Where is the last place you travelled to that inspired you?
I was invited to my best friend's wedding in Bordeaux, France. The whole event was full of old friends and friend's family. Everyone was so happy and genuinely celebrating a couple's happiness in beautiful surroundings. It was so inspiring to be part of this wedding as it was a real event that means so many things in life. Life, time, moments really inspired me to rethink about my creations.
If you could live in any era, when would you choose and why?
Now. It's the future and not the past. It may be the most future that one as person could experience.
I also think the entire new generation is open-minded, caring for others and more responsible with their acts. I can't think of a better time to live.
If you had to give a piece of advice to young designers trying to make it, what would it be?
I am not sure I am in the position to advise anyone but I believe in one small thing, which is personality and attitude.
Nothing is more meaningful and important in this industry. Everything at the end is done by people for other people. Embrace every moment with gratitude and happiness.