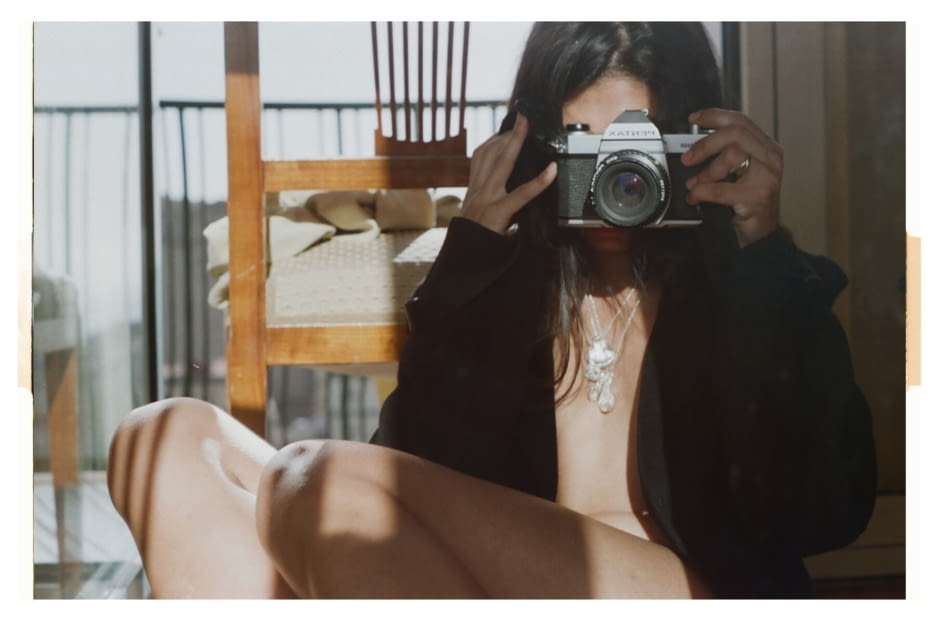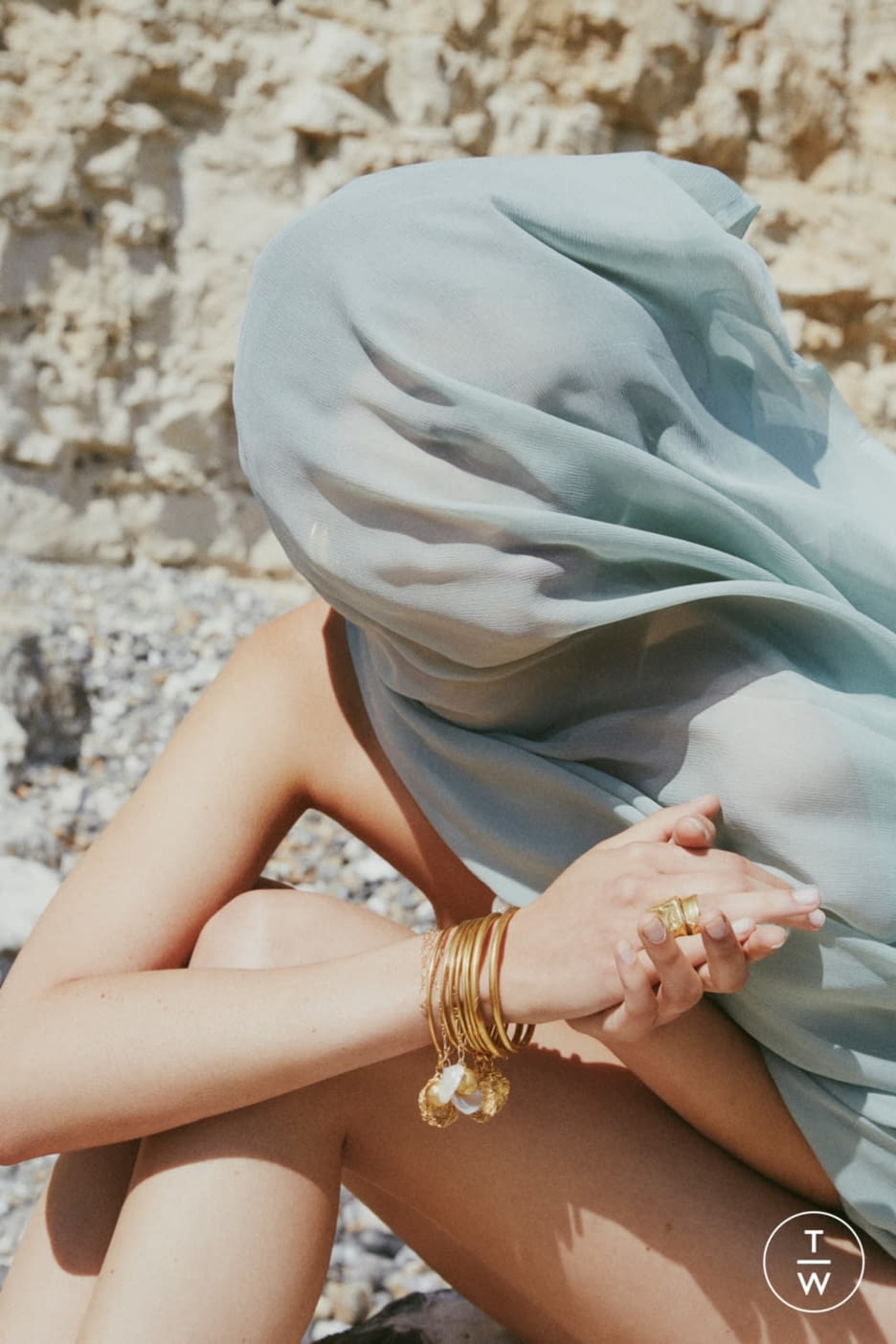 Alighieri Resort 2019
03/09/2018 - Margaux Warin
"In the middle of the journey of my our life, I found myself in a dark wood, where the right path was obscured..." Divine Comedy - Dante
Free will is a strength of Rosh Mahatani, founder and creator of Alighieri, whose work is inspired by Dante's Divine Comedy. At only 29 years old, the young creative founded a brand with a rich universe of beauty, poetry and art. Each jewel tells a story from a passage of this mythical book and exceeds the status of simple object. Fused, carved and engraved, Rosh's pieces are as tortured and beautiful as Dante's stories. In less than two years, Alighieri has become a success story. Following a recent collaboration with Joseph, the jewels are now incorporated as iconic pieces of the collections. The brand is sold on Net-à-Porter, Farfetch and Matchesfashion amongst others.
After speaking with Rosh about how her brand has evolved and her inspirations, a particular passage from The Divine Comedy that came to mind: "Some people wait for times to change; others take the change into their own hands."
---
How did you start your career ?
I studied French and Italian at university and became really passionate about Dante's "Divine Comedy". I really wanted to translate the 100 poems into physical objects, so I started making a piece of jewellery for each canto. In the beginning, it was a way for me to explore photography and literature, as I didn't know what I wanted to do when I graduated.
Very quickly and organically, it became obvious that creating the brand was a way for me to pursue all the things I loved. I also didn't know any of the rules, or how to make jewellery, which I found really liberating, because I could just play and make my own rules.
In a few years, Alighieri became a successful and desired brand. It is now stocked at Net-à-porter, Matches Fashion, Farfetch amongst many others. How has it affected your way of working and creating ?
It's a very surreal and exciting time for me- we have grown by 1,200% in the last ten months, so it's a completely different ball-game to when I wasn't making jewellery and telling stories in my little studio 3 years ago! I've always worked in quite an instinctive way - I'm not a "planner" when it comes to designing or making business decisions; I like things to happen organically and naturally, whether it be a new collection or partnership with a stockist, it just has to feel right.
As Alighieri has grown, we've obviously needed to create more infrastructure and grow the team, but I'm adamant that I don't want this to change the way that I work or create, because it's that process - of working with friends, of building wonderful connections as I go- that I love the most.
Would you like to extend your brand to other types of accessories or clothing ?
That's a very apt question at the moment! We are currently working on a few different (non-jewellery) pieces, which is all I will say for the moment… I have a deep connection to jewellery, but Alighieri is all about creating objects that have a meaning. I've always wanted to explore other products and I cannot wait to unveil them in the coming months.
What is the biggest challenge to be both creative director and founder of your own brand?
Switching off. It's my baby and I'm so connected to it that I've never really taken time to myself since starting the brand. I'm trying to learn how to be a bit more balanced, for the longevity of Alighieri, so that I can continue to be creative and look after myself.
What is your favourite poem from the Divine Comedy ?
It's hard to choose and it always changes! At the moment, I keep re-reading the first canto of Purgatorio, where Dante has just emerged from Inferno - a place without daylight or joy - to the shore of the mountain. For the first time in the Divine Comedy, there is light, hope and sweetness as Dante surrounds himself with friendship, art and music. This canto represents a very powerful turning point, and I'm very connected to that at the moment.
If you to be incarcerated in one piece of jewellery from your collection, which one would you be?
I would be incarcerated into the Leone Medallion. When Dante enters the dark wood, he is confronted by a lion: it is described as so terrifying that even the air around him is trembling. At this point, the poet turns on his heel, he's defeated and feels like he is simply not good enough to do the journey. This is the moment that his guide, the great Virgil, appears, and tells him to continue. It is a moment when complete fear turns into courage. I made the Leone Medallion to remind myself to be courageous. As other people started to buy it, they would share their stories of why they felt in need of courage, and the Lion Club was born. Through this necklace, people express and share their vulnerabilities, and gain strength from that. It would be magical to be a talisman of courage.
Is there an other book or piece of art that could inspired you for a collection, like the Divine Comedy did?
Definitely! T.S. Eliot's "The Wasteland" is on the list. I've also dreamt of making a collection inspired by Dali's "Time and Space", 1973, and an anthology of pieces inspired by Fleetwood Mac's "Rumours".
Who are your favourite artists ?
I've always loved Dali's molten, surreal paintings, and his childish spirit. Apparently, when he lived in New York, he had a pet lobster that he would take for walks around the city! I'm also deeply inspired by music - Fleetwood Mac is the soundtrack to my life, and many of their lyrics make there way into the names of Alighieri's pieces. Pina Bausch, for the tension and incredible strength and fragility she created in her performances.
What was the travel that has inspired you the most ?
Travelling is always where I find my time to think and become inspired. I've been lucky enough to go to some magical places. One of the most inspiring places has been Naples - the crumbling architecture of centuries gone by, the winding alleys up to Capo di Monte, the feeling that anything could happen and the lack of rules, I've always had magical and ridiculous adventures in Naples, and left with new pieces brewing in my mind.
The thing that makes you the most proud about Alighieri Jewellery?
I'm proud of the way that people feel part of the brand; the fact that the story of each piece allows people to tell their own stories, the community of wonderfully inspiring and generous people that grows around Alighieri is really special to me, and I feel so proud of that.
If you could give an advice to young/aspirants designers/entrepreneurs, what would it be?
Go with your instinct, and don't worry about following any formula.
Who is your dream date to have dinner with?
Apart from Dante?! I would love have dinner with Michelle and Barack Obama: Michelle is such a brilliant role model, a woman who is both ambitious and kind, and they seem as witty as they are intelligent.