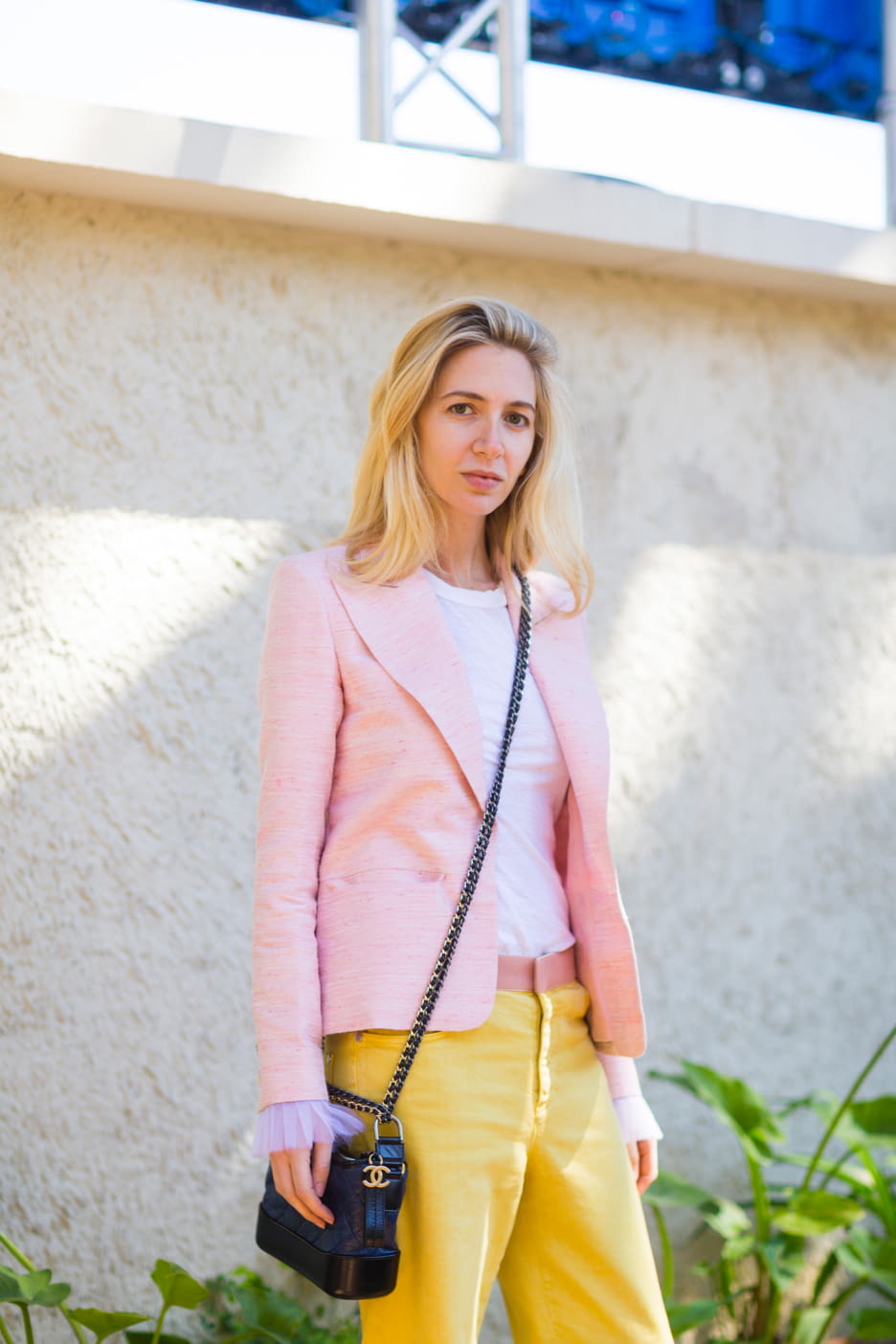 Photo by Nabile Quenum / JaiPerduMaVeste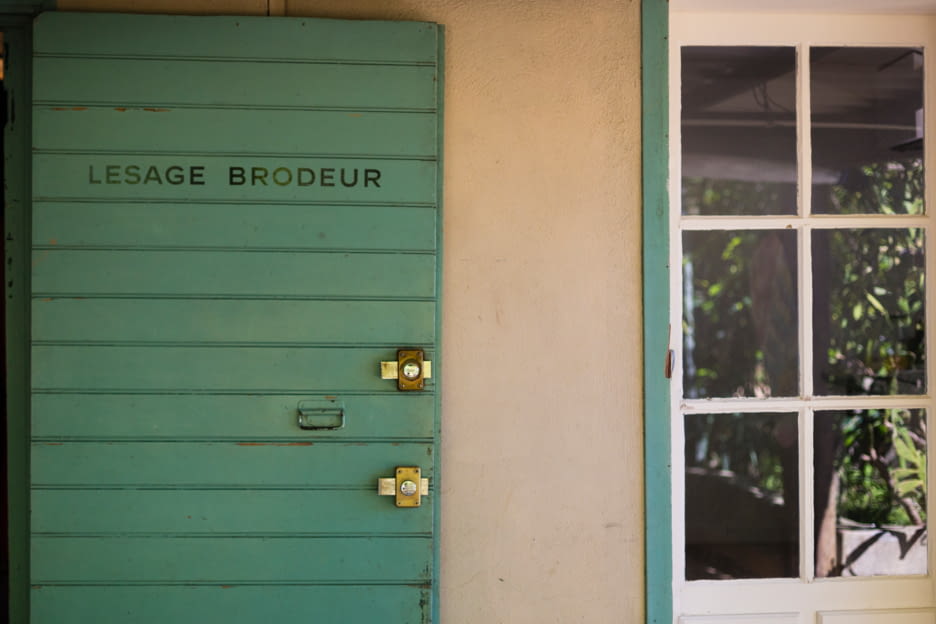 Photo by Nabile Quenum / JaiPerduMaVeste
17/10/2017 - Margaux Warin
Inspiration is what drives Sabine Getty. This weekend she was a member of the fashion jury at the 32nd Hyères Festival and she was able to put her genius and intuition to the service of young creation. Jewelery designer, she has made the world of jewelry vibrate with her collection Memphis, directly inspired by the 80's, with extravagant graphics and pop colors. True to traditions and their value, Sabine promotes a luxury that blends authenticity and fantasy, while encouraging both handcraft and traditional heritage.
---
What did you see this morning that inspired you?
I think it's really poetry. I saw several designers who really had a message and a poetry, and that's inspiring.
Why is Festival de Hyères, for you, so important for young talents ?
It's pretty impressive, the people who are members of the jury. These are people who have tremendous experience but are open-minded. I think that in France there is a kind of opening-up to inspiration. We do not just think about what is going to be sold, it's more a system of thinking about what is being told. Young people are more likely here than elsewhere, I think, because there is this open-mindedness of the Hyères Festival.
Villa Noailles in three words:
Old school, charming, France.
Does it seem important to you to keep working with luxury artisanal company like Maison Lesage in fashion today?
I think it's incredibly important, because it makes me dream. When I made my wedding dress, I absolutely wanted it done by La Maison Lesage and I wanted it to be done the old fashioned way. There was volume in my wedding dress. When I grew up, I was inspired by the work that Yves Saint Laurent was doing with La Maison Lesage, and now Schiaparelli and others. It is precious, it is like a jewel that must be preserved and cherished. Fortunately, there are big Couture Houses that support this handmade confection. Fortunately, there is Chanel. They work with so many brands, they even have a school to teach people to continue the craft. It is very precious and improtant for the French heritage.
Which stone do you prefer?
I love to work and play with sapphires, I like those kind of colors: Sapphire pink, yellow, blue .
Which artists inspire you the most?
I love singers, Opera's singers. I find that there is something in singing which in fact may be the purest form of all arts. I listen to all music from Maria Callas to Tina Turner.
Which woma(en) inspire(s) you the most ?
So many.. but quite recently Cate Blanchett, she's quite amazing. She takes her job very seriously, she's an incredible actress, she is a mother, there is much to admire about her.