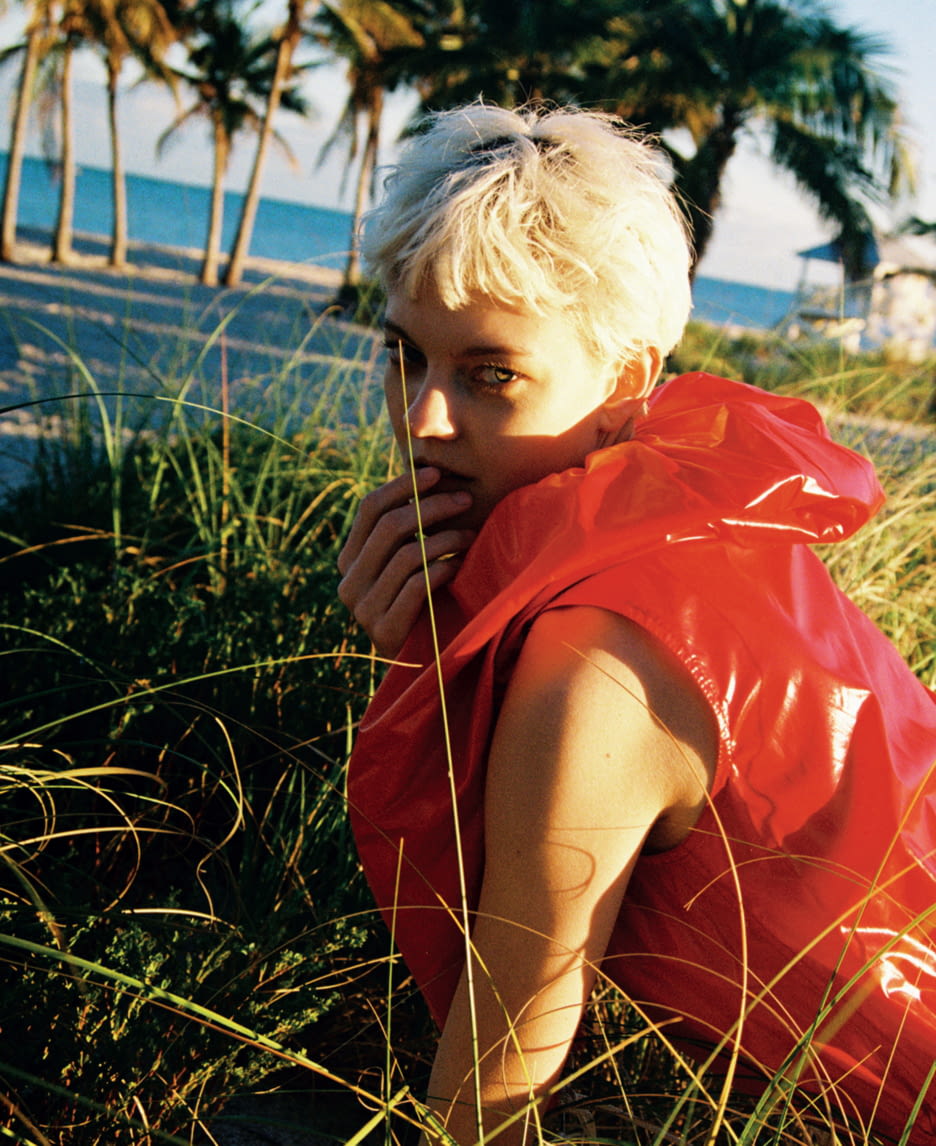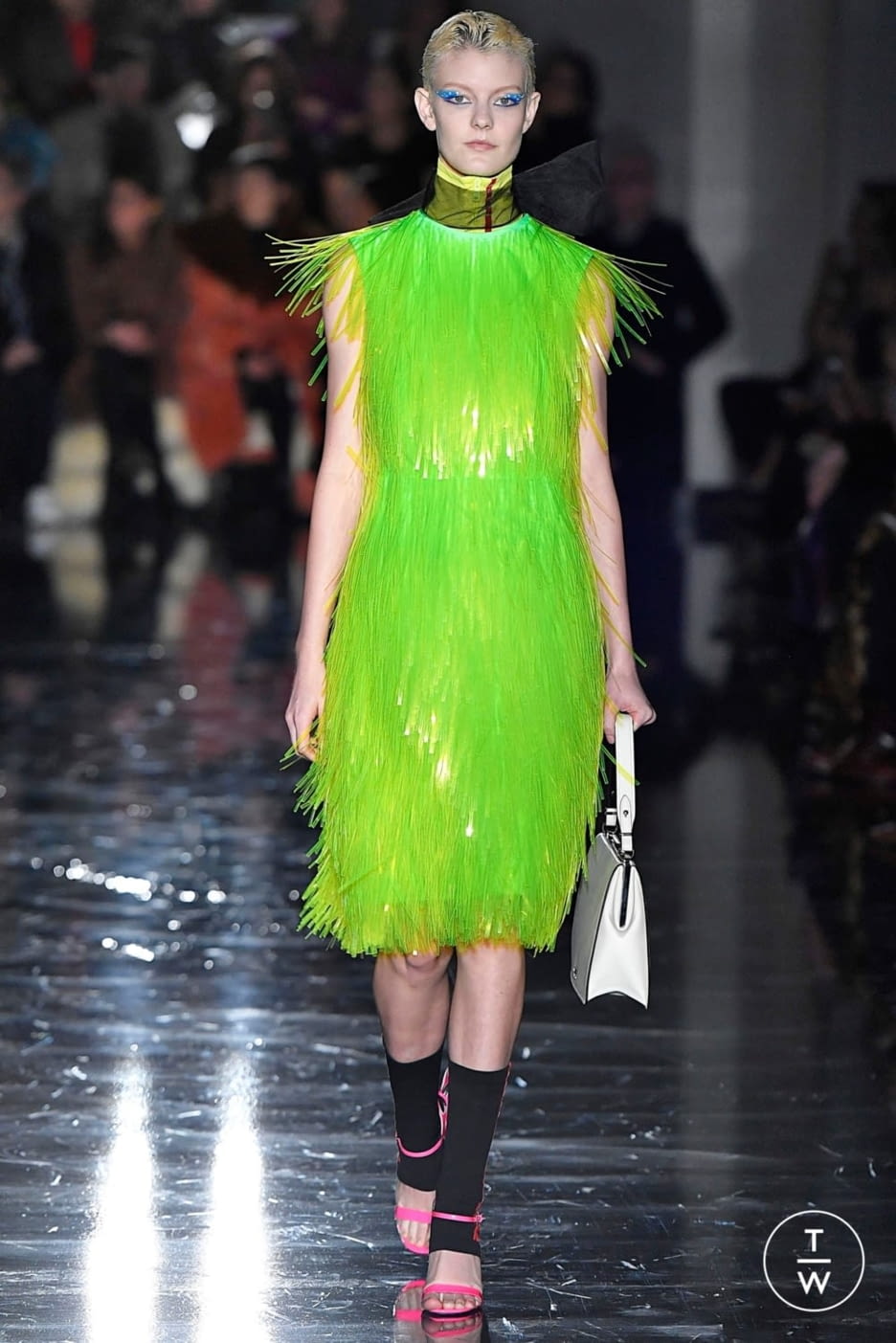 Prada Fall/Winter 2018
20/03/2018 - Margaux Warin
Sarah Fraser stands out thanks to her peroxidic boyish haircut, which she adopted for her debut. The young American, from Florida, did not hesitate to cut her hair very short to start and she then exclusively walked for Prada, supported by Ashley Brokaw (one of the most important casting directors). Her career took off. We saw her a few months later in a Couture dress at the Balenciaga show. Since then, her tomboy look has seduced many photographers (Mario Sorrenti, Solve Sundsbo, Alasdair Mckellan) and creative directors. She was part of the latest Christian Dior, Prada, Loewe, Calvin Klein and Marc Jacobs shows among others and has hit the runway 59 times in one year. At 22, Sarah is one of the most-watched models.
---
How were you discovered ?
My mom had encouraged me to start modeling with an agency in Miami, Florida when I was 16. On my 17th birthday the director of their sister New York agency scouted me and within two weeks I was living in New York getting ready for my first New York Fashion Week.
What was your first runway show ?
My very FIRST runway show was for Mara Hoffman during Miami Swim Week.
How do you prepare fashion month ?
About a month before fashion month begins I'll start eating exceptionally healthy, taking more vitamins, and exercising more. All to get my body and immune system as strong as possible for the month ahead. I always joke that I'm preparing for a marathon, but that is really what it feels like.
What was your favorite look from the last shows ?
My favorite look was from the Prada collection. It was very bold and daring and I was so happy to be chosen to wear such a stand-out dress.
If you weren't a model, what would you be?
Maybe a writer or an interior designer. Luckily I am a model because I'm still trying to figure out the rest.
Where's the last place you travelled that inspired you?
Paris. Last summer I was able to have a weeks vacation in Paris with my boyfriend and we really got to discover what makes Paris so unique and beautiful.
Which women inspire you the most?
I'm really inspired by successful women who got to where they are by hard work and kindness. I briefly met Karlie Kloss who I'd looked up to for years as a young model and she was just as humble and sweet as I'd hoped for her to be.
Which artist(s) inspire(s) you the most?
I work with so many artists, especially during fashion month- designers, hair stylists, makeup artists. Those are true forms of art to me. And again, it's the kindest people who inspire me. I am always overjoyed to get to know these creatives who have become some of the most successful in their skill, yet are still genuinely nice people. Even during early call times.
If you could live in any era, when would you choose and why?
The 1950's! I love those super-Hollywood-glam black and white portraits. I think it'd be very fun to take on that persona for a while.
What do you listen to when travelling ?
I have Spotify playlists curated around the feeling of home. From apartment-spent snow days in New York (singer/songwriter) to summer nights in my hometown (country). I like to listen to those when I travel because it makes me feel like a little bit of home is always with me.