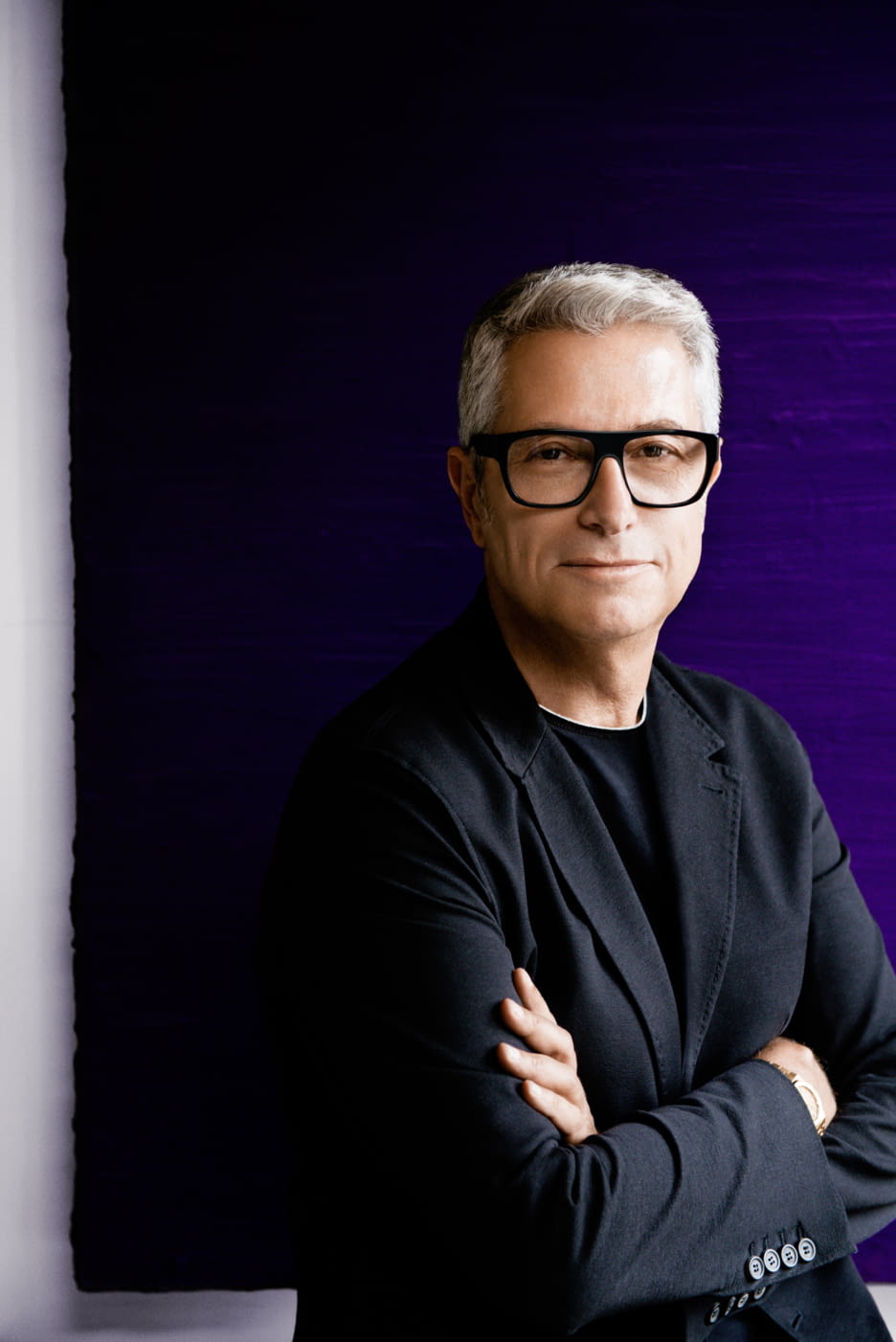 © Sonia Sieff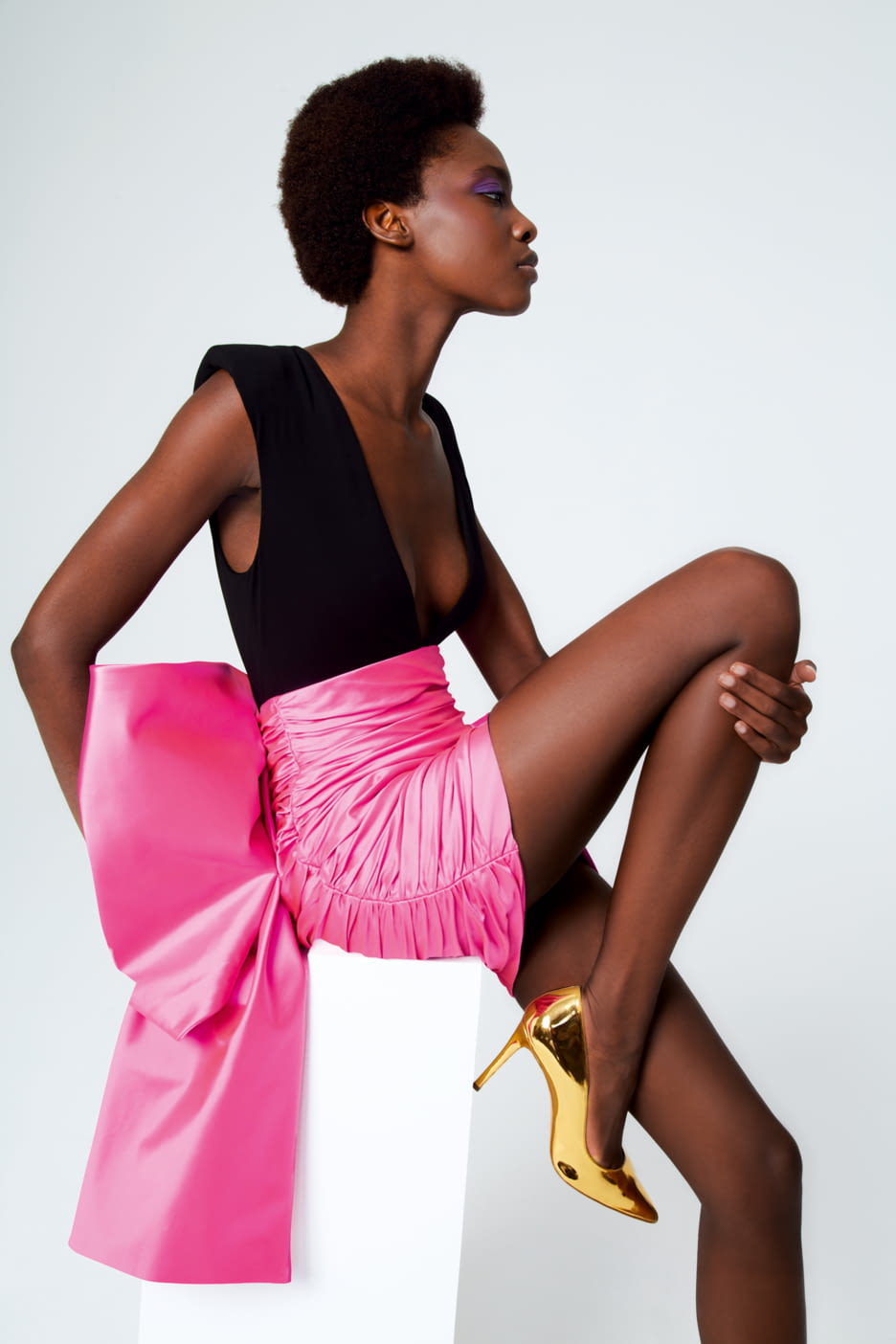 Paule Ka Spring/Summer 2019
08/10/2018 - Margaux Warin
Paule Ka celebrated its 30 years old anniversary last September 30th with 30 evening dresses that echo Studio 54 and Palace, the two favorite nightclubs of its creator, Serge Cajfinger. In 30 years, he has managed to create a brand with a strong identity and a unique positioning. Luxurious but accessible, Paule Ka offers the perfect outfit for every occasion. Through his creations, Serge affirms his love for women, whom he tremendously admires. Passionate about architecture and Brazil where he grew up, the designer shares his time between Paule Ka and his architectural projects in South America. Aesthete since his youngest age, he tells us about his self-taught process as well as his journey with Paule Ka.
---
The last Paule Ka Spring/Summer 2019 in three words:
The collection celebrates Paule Ka's 30th anniversary. It presented 30 dresses on September 30th. When I think about who I was when I was 30, I was always at Palace and at Studio 54 having fun like crazy. That's mainly what the collection is about, a celebration of that time. When we're 30, we have fun, we celebrate. Paule Ka is now officially 30 years old now, she's now a young woman. This collection is a tribute to beauty, youth, and freedom, but essentially, it's a tribute to the way we live. We made a collection to celebrate these moments and through it, I really learned to let myself go. I designed this collection in Brazil which is where I live. I enjoyed it tremendously as it's a totally different process than designing a ready-to-wear collection, which is something I've been doing for the last 30 years. My main inspiration for this collection was Gisele Bundchen. I met her when she was just 17 years old and was the first to bring her to Paris. I really adored her so the gold dress was a reedition of Gisele's dress. With that in mind, I kept all the essentials of the brand while bringing in a youthful couture character.
Who is the Paule Ka woman ?
A chic, elegant, discreet woman. A woman of power, one who is strong and powerful but doesn't need to show it. I have a lot of admiration for my clients as they're all intelligent women which is very attractive, especially when it's kind. We learn so much from women, it's wonderful.
What is your biggest source of inspiration ?
Architecture. I have always been inspired by architecture. I was a fan of Oscar Niemeyer and I discovered Marcio Kogan 10 years ago. My dream was to make a home with him and we're now currently working on a chef-d'oeuvre together: a house that looks like a foundation on the beach in Trancoso, Brasil.
Which women inspire you the most ?
At first, it was always Audrey Hepburn and Jackie Kennedy but also Brigitte Bardot's body, which is very similar to Gisele Bundchen's. She had this grace when she walked on her tiptoes, her body was sublime.
How did you start your career ?
I opened my first shop in Lille (France) at 17. The boutique was named Paule Ka, which is my aunt's name and our last name (Cajfinger). I started by having corners with Saint Laurent, Kenzo, Alaia, Mugler and Montana pieces. At 30, I stopped and I went back to Brazil. I went to Buzios where I opened a shop with my own collection that I launched there, everything was black, white, gray, navy blue, very rigorous. I had a small house entirely made of terraccota, the shop was called BBB. (Bom, Bonito, Brigitte Bardot).
I was lucky to have wonderful parents who believed in me and who have always supported me. That was the reason for this 30th birthday celebration. Xavier Marie, the new owner of the House, wanted to do it as a tribute, my parents were very happy.
You started your career by doing windows for Yves Saint Laurent at 14, how do you explain your route?
I had just moved to Paris, it was May 68. I discovered Yves Saint Laurent and I fell in love with him, he always made women look and feel so beautiful, they were all so magnificent. I would tell my mother to go to Yves Saint Laurent and would dress her. The saleswoman was amazed and we soon became friends which is what led me to doing the shop windows. I soon started working with the clients and advising them. I was full of passions.
At 17, I wanted to open a shop. I decorated the space in an Art-deco style, with Louis Vuitton trunks and Dyptique candles. It was an old haberdashery, it was beautiful. I did that until I was 30 years old.
Why did you stop?
I wanted to live in Brazil. My parents always told me never to regret anything, so I sold everything, I went to Brazil and designed my first collection for BBB. It worked very well. My first client was Luis Carta and he was buying everything I made. He was the owner of Vogue Brazil at the time, he wrote an article about me and loved my house so much that he asked if I'd do his as well.
At that time, I left Brazil because I had some troubles and I told myself that the place for fashion was Paris, not Buzio. I started with 5000 framcs, which was nothing. It was extremely difficult but I was really determined to create beautiful things.
If you had one advice to give, would it be to stay convinced and to follow our intuitions?
Yes, it's all about faith and having parents who accept you as you are. You also need talent. I was born with an aesthetic, an elegance and a sense of enjoyment. You have to be serious but never take yourself too seriously.
Which place in the world has inspired you the most ?
New York when I was young. I had a lot of fun, I was putting on quite a show. I used to rent a limousine with a friend who was a model, we parked it at the corner of the street and we arrived at Studio 54's door pretending we were famous. We'd run towards the entrance as if it was our place. Studio 54 was quite amazing. Everybody was there: Saint Laurent, Kenzo, Calvin Klein, all the girls like Pat Cleveland. It was an extraordinary party. When I'd go uptown or at Bergdof, I would see all these very classy women with a sort of Jackie Kennedy style. There are very elegant women in New York and they aren't afraid or even slightly ridiculous. That's part of why Jackie Kennedy has inspired me so much: she knew what made her beautiful, what suited her. She had such class.
And I think that's why clients love Paule Ka. It's a very defined brand. Quite often, husbands say thank you to me for making their wives so beautiful. The other day, in London, a woman told me she had everything from Paule Ka. I told her that her husband must be very happy, she answered saying American Express were the happy ones (laughs). She also told me that at work, anytime she'd want to win, she'd dress in Paule Ka and it always worked. I loved that. She is a winner but very discreet. I love these kinds of women, it's subtle, they know how to be clever.