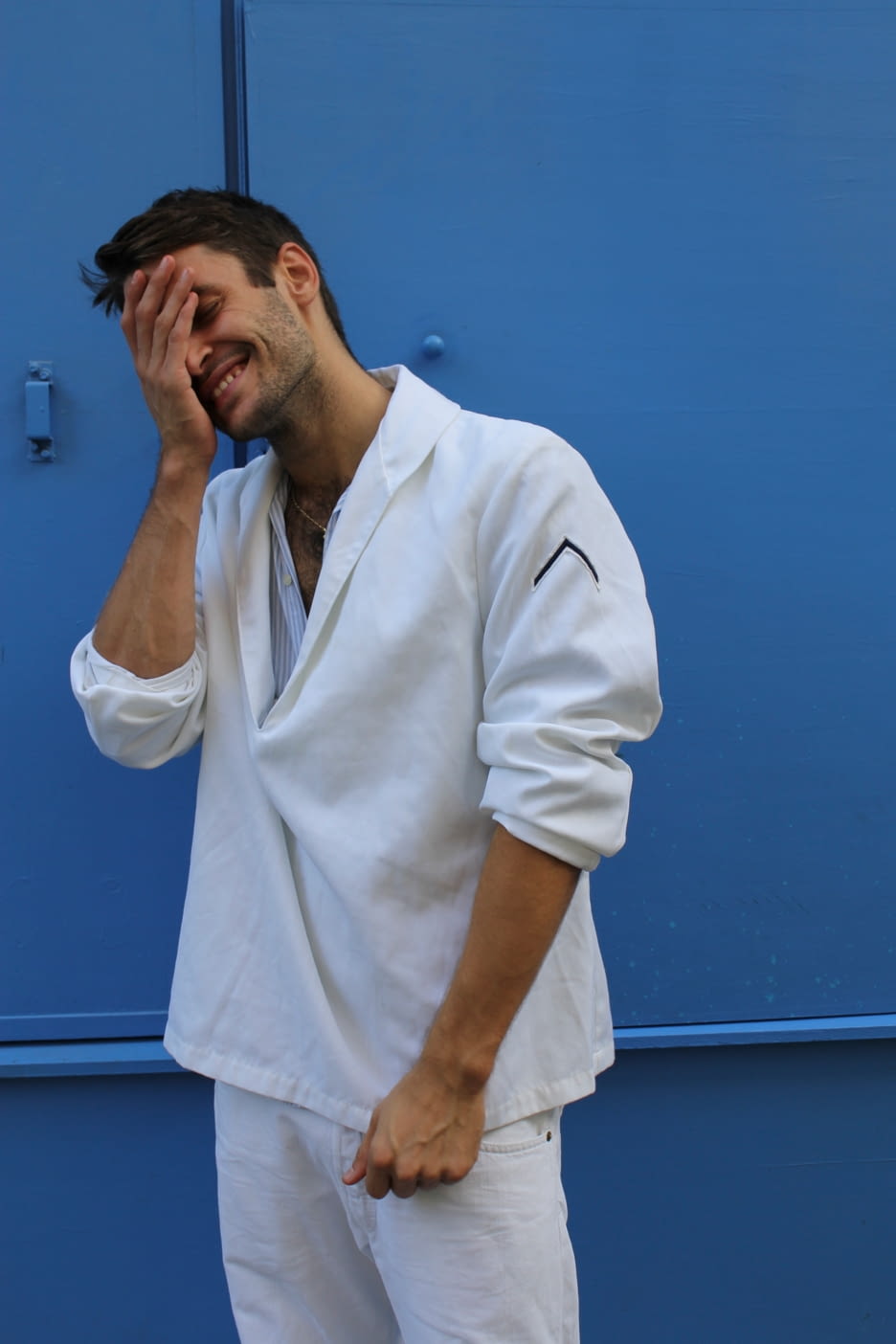 06/02/2018
-
Margaux Warin
"Marseille je t'aime"... A true declaration of love that gave its name to Simon Porte Jacquemus tribute project to the phocaean city. A show, two exhibitions and a book to bring out a city, that never ceased to inspire him throughout his collections ("Les parasols de Marseille", "L'enfant du soleil", "Les santons de Provence","Ll'amour d'un gitan"). True leitmotiv, his native Provence can always be seen in the different types of pieces, scenography or patterns. More than an inspiration, Marseille contributes to the identity, originality but most of all to Simon Porte Jacquemus freshness.
---
Three words that describe your S/S17 collection "Les Santons de Provence":
Sun, Provence, tradition.
A movie that represents your aesthetics:
One Deadly Summer by Jean Becker.
If one woman only could wear your collection for eternity, who would she be?
My mum.
A song that brings back memories of Marseille?
The ending theme to My Father's Glory.
Please describe your exhibition "Marseile Je t'aime" in one sentence:
My world.
The place that always inspires you in Marseille?
The Calanques and the Corniche Kennedy.
With which material do you like working best?
White cotton.
The look that you would have worn from your S/S17 collection:
The finale's nightgown.
If you could live in any era, which one would it be?
This one.
What does it mean to you to show in Marseille?
A dream come true, the dream to show in my favorite city, Marseille.