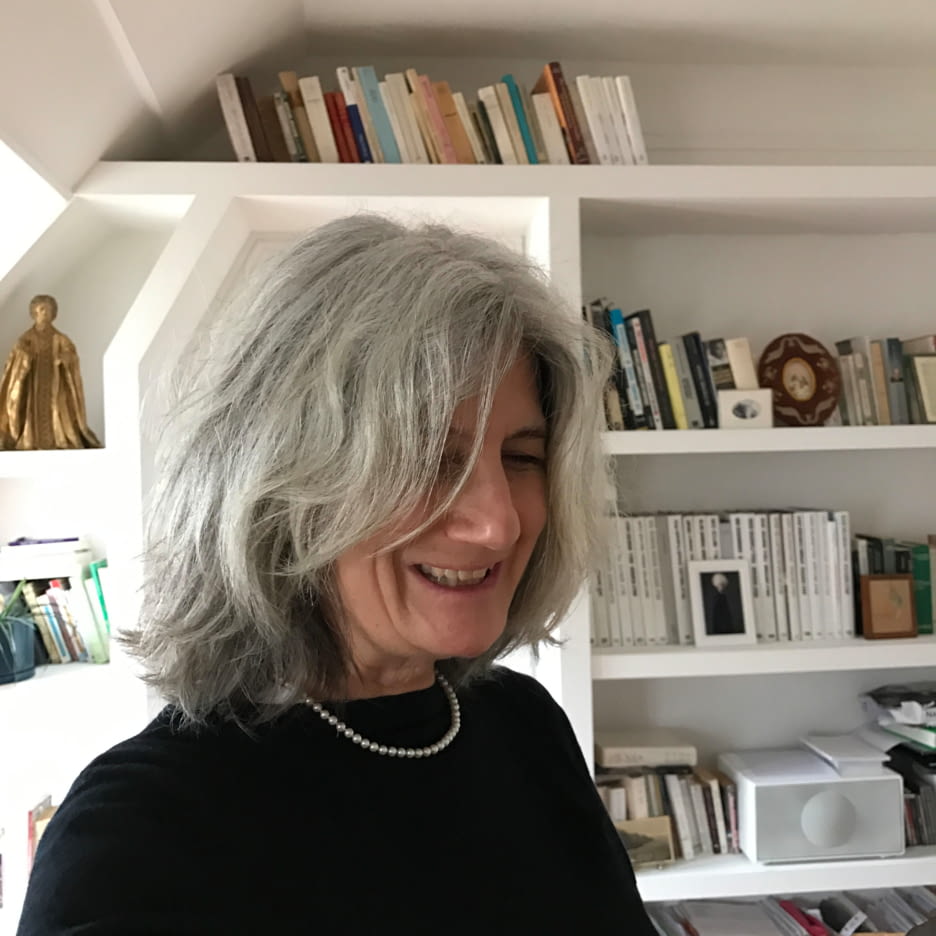 Sophie Fontanel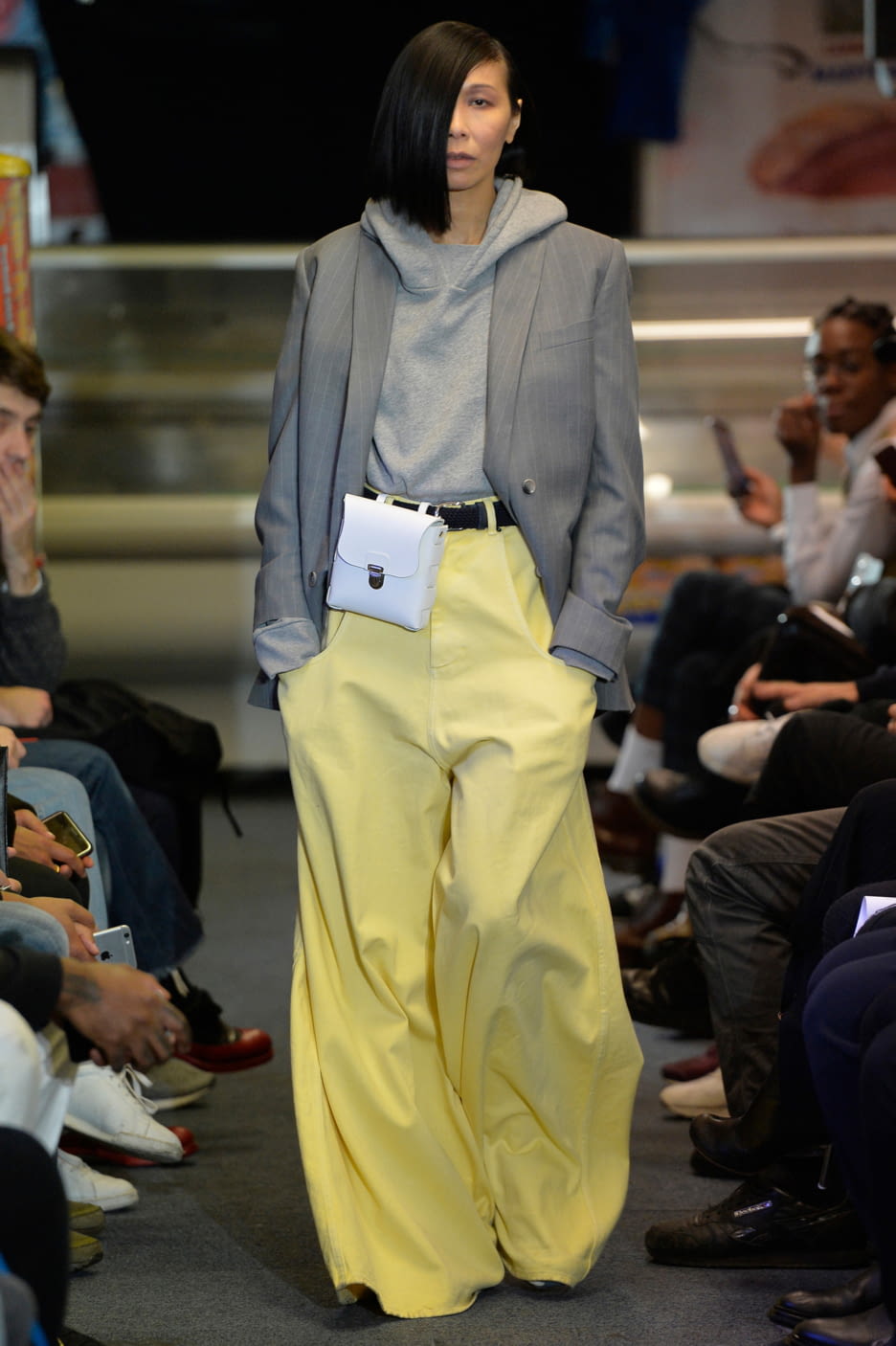 Martine Rose - Look 14
23/06/2017 - Margaux Warin & Monica Ainley
Sophie Fontanel has a way with words. Her beloved Fonelle column for Elle France won the hearts of readers with it's heartfelt, personal voice and reflective humour. Her novels, meanwhile, are praised for their unique, honest tone.
When she's not busy writing books, Sophie now contributes to L'Obs magazine, and, most recently, has captured a whole new audience with the witty, bilingual captions that accompany her on-point Instagram. Here,
@SophieFontanel
provides a behind-the-scenes look inside the fashion industry by sharing her everyday outfits which are a brilliant mix of (a lot) of vintage pieces with brands such as Céline, Chanel and Acne Studios, among many others. More than just a fashion Instagram, it also provides a reflection of current hot topics and opens its arms towards all kinds of beauty and feminity (Sophie is now known for her return to natural grey hair).
---
What's the last thing you saw that inspired you?
I saw something from Martine Rose, during London Fashion week. I posted it on Instagram (look 14). Everything was giant, the pants, the sweatshirt, the jacket - it gave the impression of comfort and decontraction - hay-like pants and a grey jacket, it was a great association of colour yet it seemed effortless and simple.
What's your earliest fashion memory ?
A Martine Sitbon show, I was an intern at a big newspaper. The show was at Les Beaux Arts. I arrived and I saw this frenzy, all of these beautiful people, these clothes everywhere and I really had the impression of being in an other world - a world almost better than the cinema, it was funner, faster. It gave me the passion for fashion shows.
How did you find your vocation ?
Like I just told you above but also seeing the women in my family, my mother's friends, these ultra elegant women. They wore clothes they would keep for years, but I don't know, it worked! When I was young, buying clothes was a ceremony, we would put our dreams, our inspirations and our hearts.
Explain your job in one or two sentences:
I immerse myself in the fashion world and I try to sort of synthesis fashion for those who know nothing about it. I try to give them ideas, most of the time through Instagram (Sophie Fontanel). I also try to make them understand the value of clothes, as it's not only a detail in life
The best thing about working in fashion is_______
We live surrounded by beauty. A lot of futility alas but isn't it the same everywhere? To me, this beauty galvanizes me. After the fashion weeks, I'm exhausted, but I also want to buy myself a million things, not always expensive things, but I just want to reinvent a new look. Fashion helps stay modern, like they say!
​Which woman inspires you the most?
I love Camille Nickerson, the stylist. Camille Bidault Waddington, stylist also. I love the fashion shoots by Belen Casadeval, for Stylist magazine. Otherwise, I watch old films, old pictures of Katharine Hepburn (I was looking for her shoes everywhere and I found them in Lisbon last summer!) I'm constantly looking for inspiration but
What's your favourite thing in your job?
First of all, travelling. And also the fact fashion regroups so many different kinds of people: fragile, lonely, poetic, strangely weird - I have found a family
The film that most speaks to your aesthetic is ________
Le Mepris by Jean Luc Godard. These primary colours, whether it is for a bathrobe or a bathmat... que ce soit pour une robe de chambre ou une serviette de bain… Also Les Demoiselles de Rocheford, by Demy. Or every single Antonioni movie… the clothes the actors wear in his films... It was a real obsession of Antonioni.
And obviosuly the James Bond.
Your favourite fictional character is _____ because ______
I love Catherine Deneuve in Le Sauvage. She has a striped shirt that I've never been able to get rid of in mind head. I interviwed Deneuve and we spoke about that dress - she has many of the same dress whilst filming and she never thought of keeping one, she now regrets it.
Your top trend this season was:
Ports 1961. There's an energy in there. The lines are very near yet they have audacious cuts. This brand deserves a fashion consecration.