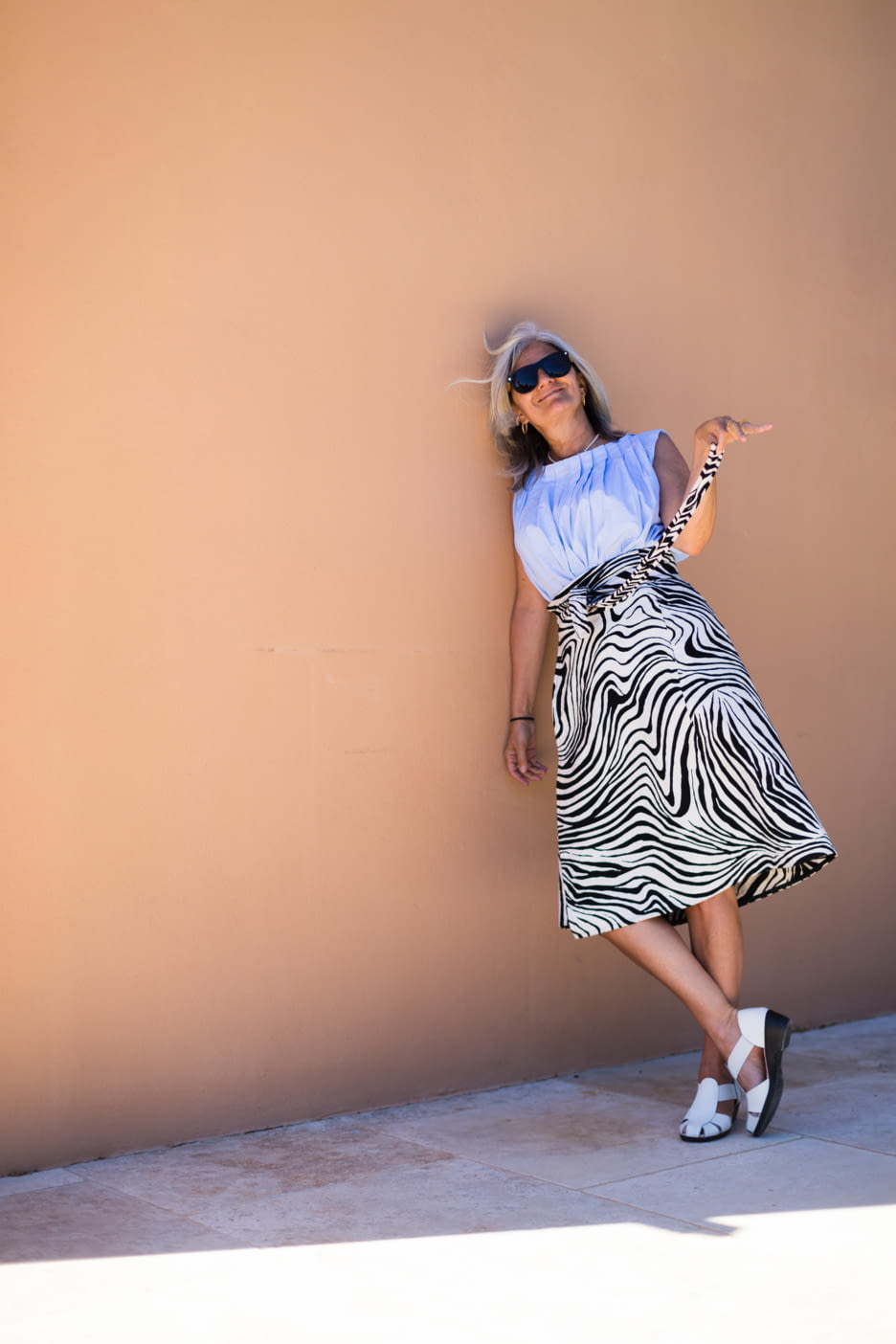 Photo by Nabile Quenum / JaiPerduMaVeste
23/06/2017 - Margaux Warin
We had already spoken with Sophie. The one who's made white hair chic, who every day inspires, questions and amuses Instagram, with her posts, writes for l'Obs, but in addition to all of the above, she's also an auther, she writes her own books.
She was nominated this year as a member of the fashion jury of the 32nd Hyères international festival.
And it is only doing justice to her infinite generosity and her perpetual thirst for discovery. Great figure of Parisian fashion, she knows the subject by heart and is perpetual search for the latest new talent. Always insatiable and never bored, her point of view has become an essential.
---
Why is Festival de Hyères, for you, so important for young talents ?
Because of the beauty of Villa Noailles, the beauty of the behavior of its president Jean Pierre Blanc and the beauty of the south of France, everyone goes to Hyères.
Villa Noailles in three words
Chic, modern, immortal.
Why, in your opinion, despite the changes in the industry and ever-faster fashion rythm, Maison Lesage continues to inspire and make people dream?
Because maybe people guess that handcraft and La Maison Lesage are essential to fashion, and to understand that fast fashion isn't a work of art and it doesn't value handmade jewels. La Maison Lesage makes you understand that time is necessary for something to be good.
How do you support young talents?
I help youg talents all day long, I answer about 10 messages a day to young people, sometimes to whom I say no. But I look at everything that is sent to me, for example this brand, the small bag of the brand Aswad Paris. The girl contacted me, I listened, I looked, I found it beautiful and I did something about it and I helped. That's what I do, it's my job.
Your Festival de Hyères crush (could be a collection, exhibition, atelier):
To me, my crush is Hyunwoo Kim. He does incredibly original things, you could look like a bird in it but you think you could wear it.
What is your biggest source of inspiration?
The sublimation of my sexuality. (laughs)