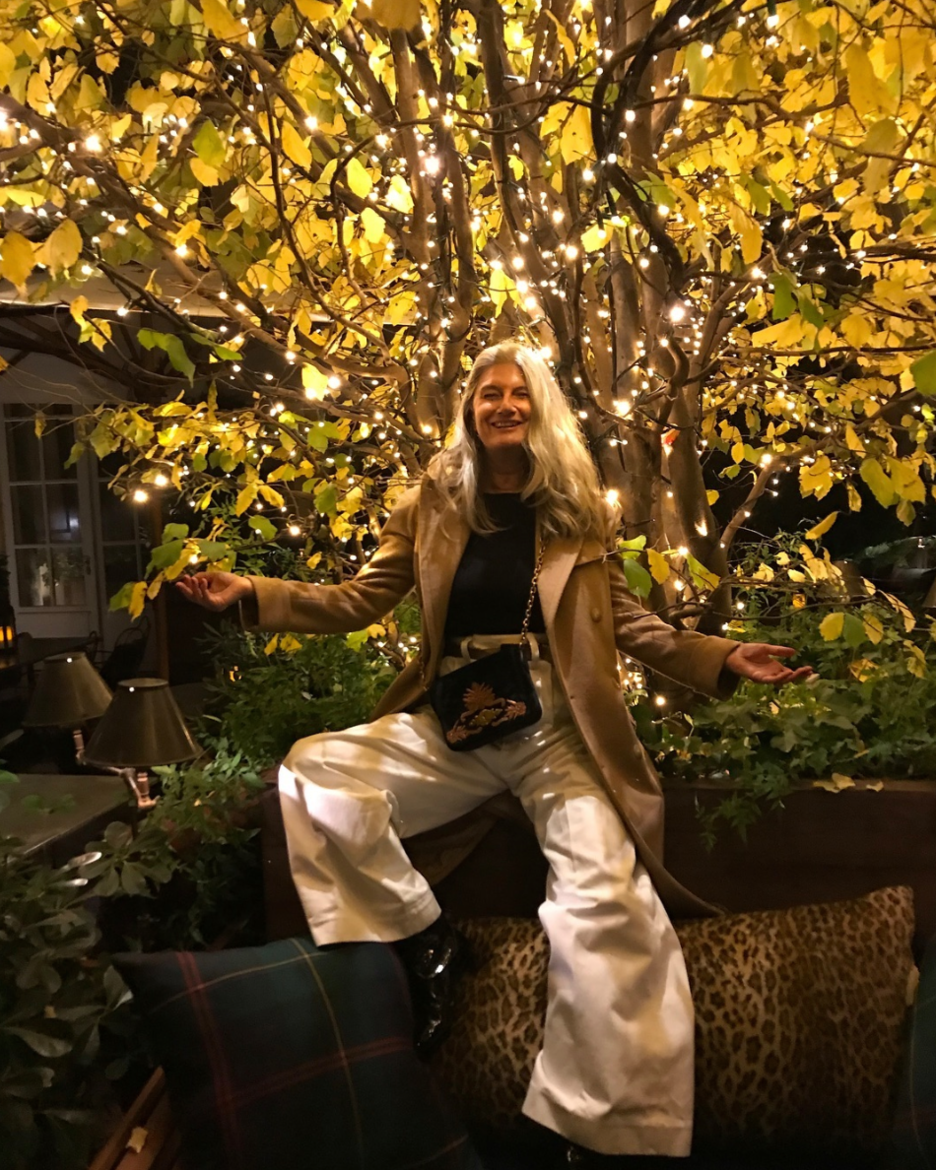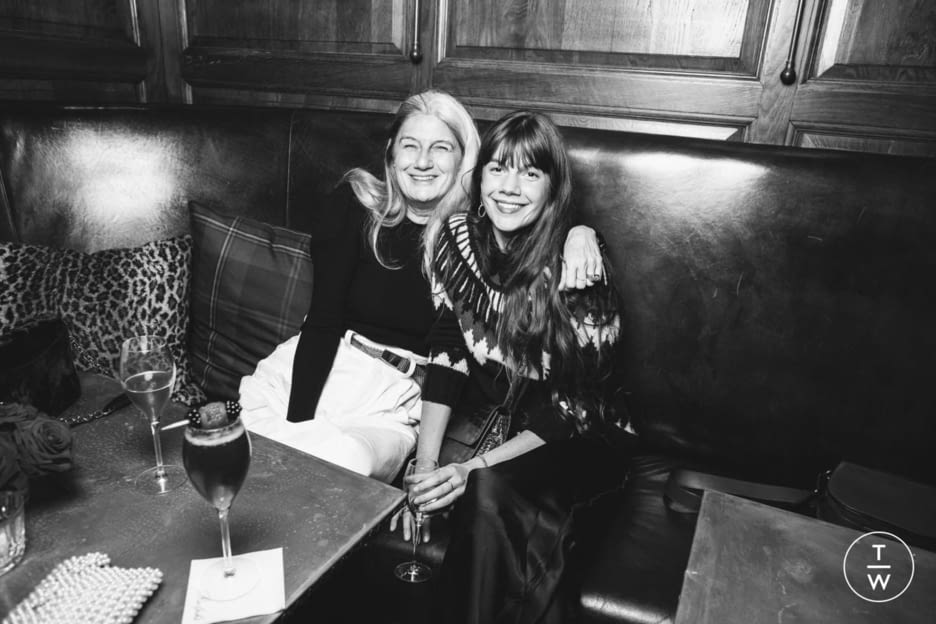 © Virgile Guinard
24/12/2018 - Margaux Warin
Words, she uses them: with force, humor, derision and fashion is her favorite theme. Sophie Fontanel is an author (14 novels), fashion journalist at l'Obs and her Instagram account federates as much as it fascinates. Famous for her transition to natural white hair, she post every day her outfits, crushes or rants, punctuated with selfies full of self-derision. With 165k followers, her account has become a must.We met her at Ralph's, where she talked about her vision of Ralph Lauren with the humour that characterizes her so much
---
More than a fashion brand, Ralph Lauren also evokes a lifestyle. Could you describe the Ralph Lauren lifestyle in your own words?
To me, it's a world where worries are momentarily eradicated, where Robert Redford can emerge, where noises are muffled, where people do not separate. It's a bit like Hollywood.
Could you please describe the Ralph Lauren woman in three words?
She is chic, caramel, outdoors
When you think about Ralph Lauren, what is the first product that comes to your mind ?
It's a tailoring that could be worn by Lauren Bacall. A beige cashmere suit, it's the first thing I bought at Ralph Lauren when I was 20. For me, it was really the sexiest outfit in the world.
How does Ralph Lauren evoke Christmas Spirit to you?
I went to the Ralph Lauren store on Place de la Madeleine and I felt like I was entering a home, it was the only store like that. There were Scottish beds, everything was made me think of a fireplace with blankets. It makes me think of a confortable home, where we are not cold.
What is for you the perfect Christmas outfit ?
I changed with the years. I used to think that we do not have to be overdressed, that it was better to wear a denim pants with a jumper. Now I think that to have the audacity to wear an evening dress when it's cold outside is the most beautiful thing. When you are getting ready for a good dinner with your friends, you are never cold, so you can wear an evening dress.
What are you planning to do for the Christmas holidays ?
I used to try to run away from Christmas, but then I understood that it was impossible. I even think that I will make a Christmas tree this year. I think I began to love Christmas because everything I used to find tacky, I love it now.
If you could have one gift for Christmas, what would it be ?
One week in a chalet in Méribel. A chalet with a young ski teacher, who is called Arsène, who tells me that I'm the most beautiful, I tell him he has snow in his eyes, I spend my holidays with him and at the end I got the prize (laughts).
Where is the last place you travelled to that inspired you?
Anvers. I went there for work. Everybody was trendy. I found this city amazing because they love style so much, and everything in them makes you feel that.
You are really active on social networks like Instagram. Why do you think digital is so important nowadays and how do you choose to you use it for your careers ?
I thought that when you worked in a magazine, you were always told that things were not possible, that there is no business model. For example, at the time I thought that instead of photographing models with clothes, we should wear them ourselves. People thought that I was crazy. I created an Instagram account, put the clothes on me and that made people want to wear them.