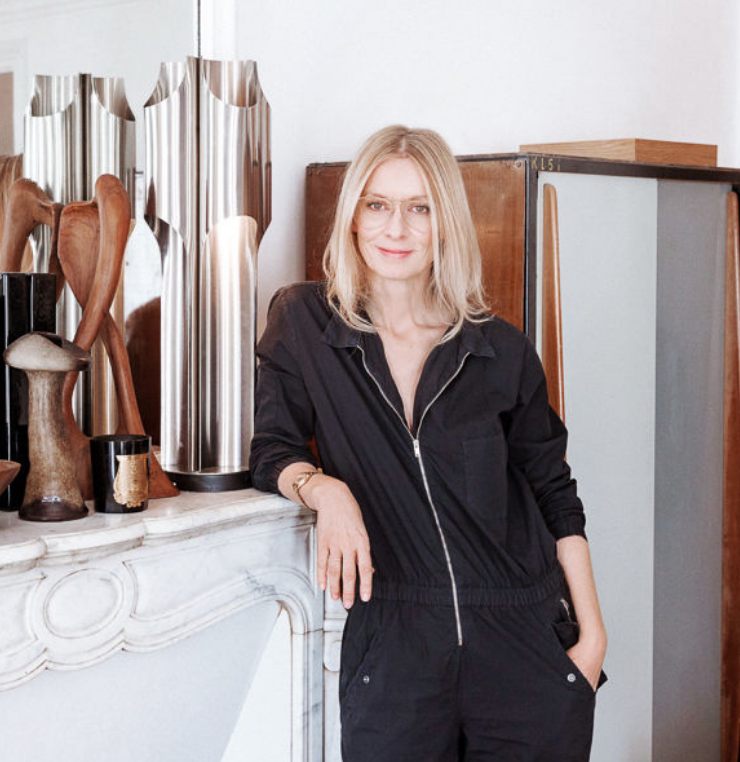 © Tom Newton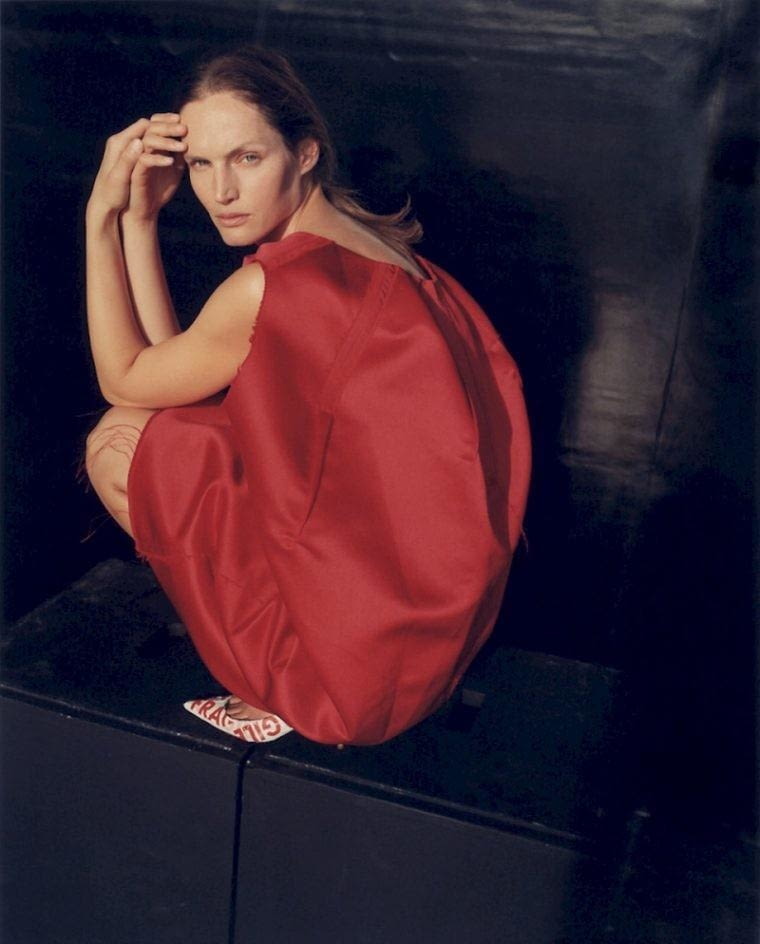 M Le Monde "Le retour des égéries des années 90" - December 2017 Styled by Suzanne Koller and photographed by Zoe Ghertner
05/03/2018 - Margaux Warin
Avant-garde, sharp, timeless... these are a few words to describe Suzanne Koller's work and style. Known today as one of the most influential stylists, she started her career as the creative director of Self Service, the first French independent magazine, which she co-founded with Ezra Petronio. Now a classic, the biannual magazine is famous for its influence and its boldness. In 2014, she became Vogue Paris' fashion director. Her work at both magazines has been made into a book in collaboration with Idea Ltd, entitled "Red Lips, Attitudes, and other obsessions", retracing her editorials with photographers like David Sims, Collier Schorr, Inez & Vinoodh. Since February 2017, Suzanne Koller is the fashion director at M Le Monde. No detail is left to chance in her work, and the models are sublimated and transformed. Her vision of women and fashion is shown in her powerful photo series such as last December's "Le retour des égéries des années 90" ("The return of the 90s muse").
---
What is your biggest source of inspiration?
I think as a creative and curious person your eyes and brain finds inspiration everywhere, every moment. It is difficult for me to shut my creative brain down, it just keeps on working and registering everything all the time. The most important thing is to have a never ending curiousity and be open minded all the time in whatever you do.
How did you find your vocation?
I think i was very lucky that i was was passionated about fashion, magazines and the creative fields since im a teenager.
So from very early on I went from Art School in Geneva, to Paris for an internship in magazines, to create then my own independent magazine and creative agency (with my Ex-husband Ezra Petronio).
What do you look for in young talents?
I want to discover creative minds who have a different point of view or perspective. I want to get excited without any explanation why or what. Fashion is instinctive and doesn't need to be explained all the time.
Where's the last place you travelled that inspired you?
Any trip which involves airports and planes inspire me. These places seems to free my mind and then i always have a clear vision of how i want to do things.
When you are attending a fashion show, is your attention more focused on the event as a whole or on the details, particular pieces?
A fashion show is not anymore about finding or looking at trends. it is about the event, the place, the space, the sound illustration, the dynamic during a show, the guests… and the clothes are part of the communication tool.
Does your vision change according to the magazine for which you produce a fashion editorial?
What makes a memorable and striking fashion image is the women, her personality and caracter. That is the most important thing for me.
You need to see the women first, then the fashion.
To answer your question, my vision doesn't change, depending the magazine I am working for. The caracter of women might change, I can photograph several kind of women, but the approach will be always the same.
What is your starting point when you begin to work on a new editorial?
It really depends the season and the mood. Sometimes I'm inspired by a photogrpahic style of a photographer, sometimes I'm inspired by an Image from the past, sometimes I'm inspired by the fashion and you try to find the women behind.
What is your favorite trend of the latest collections?
I am not sure you can still talk about trends in fashion shows today, the offer is so huge that you can edit it in various directions. Designers have to surprise with a new collection every 2 months, so the directions are either reinvented classics, or repetitons in different print or colours. I have the feeling there are so many directions that you could find every single trend in the last collections from the past 20 years.
Which artist(s) inspire(s) you the most?
Cindy Sherman
If you could live in any era, when would you choose and why?
When you work in fashion you have to feel and live the moment now, today, eventually tomorrow. You can be nostalgic for a season to get inspired but you should always push yourself to reinvent tomorrow.