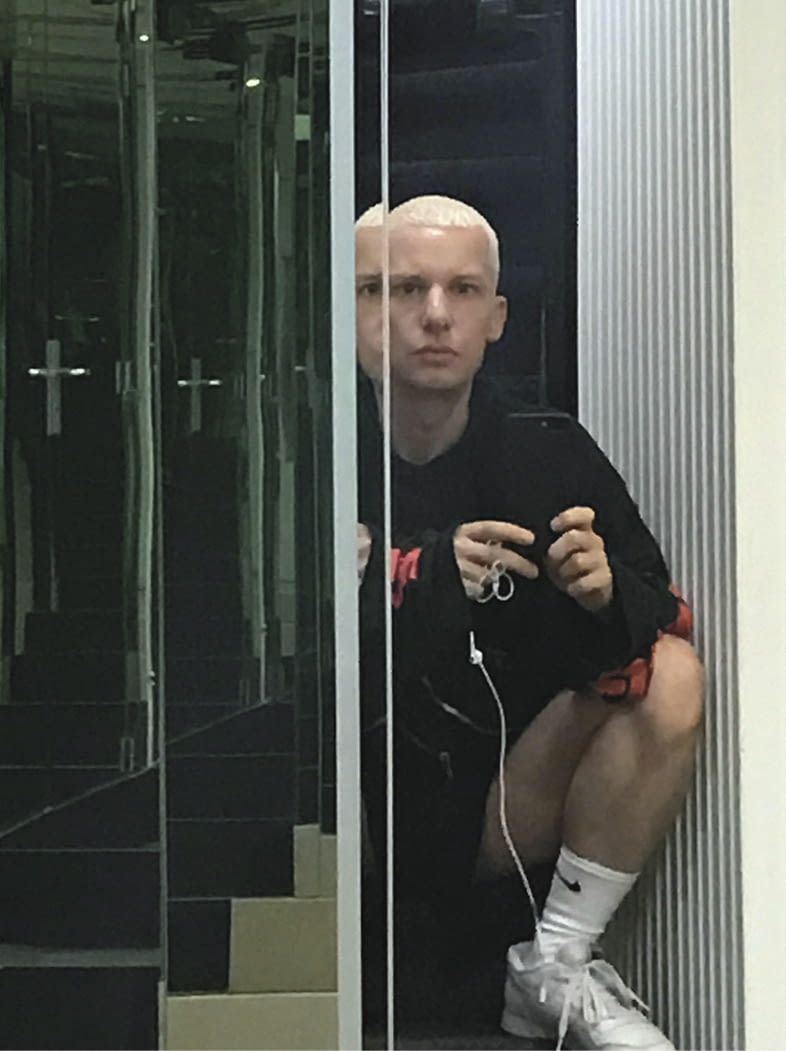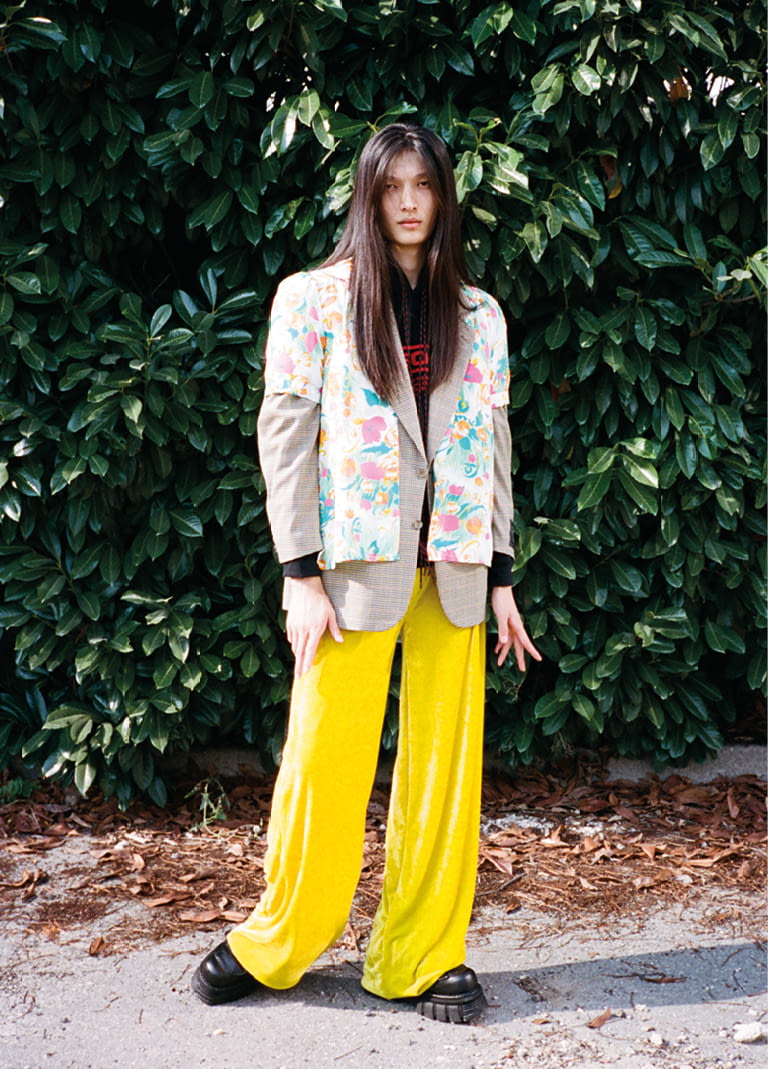 ANTIDOTE SEASON 2
07/01/2019 - Margaux Warin
Upcycling, veganism, see now buy now, genderless; topics that we keep hearing about but that struggle to coincide and exist within the same entity. Antidote, founded by Yann Weber in 2010, who also has the bi-annual magazine of the same name, succesfully and eloquently overcomes this challenge. Antidote is more than a clothing brand and a publication, it's a real eco-system imposing a strong and committed vision of the world in which we live. The capsule collection Antidote Care x Xander Zhou will be launched this week at the Printemps de l'homme. The magazine's next issue will be available at the end of February, which gives us the opportunity to discuss the values and motivations behind Yann Weber's creations.
---
The last Antidote Season 2 Spring/Summer 2019 in three words:
Gender-free, Vegan, Plural.
You are founder, editor in chief and creative director of Antidote Magazine. How came the idea of creating your own brand while publishing a magazine?
Every day I've been thinking about how Antidote could create a lifestyle and become a global brand. We started with the print magazine, then came the website and social media; after that, we started recording podcasts and also organizing events, like conferences and parties, which are open to the public. Eventually, creating a clothing collection appeared as self-evident.
With the collection adding to our other fields of activity, Antidote has now become the global brand I wanted to create: a plural platform working as an ecosystem in which every part has the same level of importance, enabling us to meet our audience and to propose experiences to our community.
Could you please explain briefly each of the three lines: Antidote Studio, Antidote Care and Antidote Merch?
These three lines are all gathered in unique collections while expressing different but complementary desires and values, as well as targeting different market segments. Antidote Studio is the designer line, composed of a range of pieces entirely created by Antidote and produced in limited numbers. Antidote Care is more artisanal: it incorporates a selection of upcycled clothes and accessories, and stands for more sustainability in fashion. Each of its pieces is unique. Finally, Antidote Merch is our most affordable line, and draws its inspiration from the themes of our print issues. Finally, Antidote Merch is our most affordable line, composed of hoodies, T-shirts and caps that draw their inspiration from the themes of our print issues. We are also open to collaborations with designers on all these lines: after Sankuanz, Applecore, Strongthe and Rombaut last season, Guntas, Chen Peng and Xander Zhou have collaborated on three capsule collections for Antidote Season 2.
Following our Earth Issue, which was the first fashion magazine issue to be 100% vegan (none of the clothes used for the shoots were made up of leather, fur, feathers, silk, wool or cashmere), we decided that our collections would be 100% vegan too, in order to prove once more what we wanted to demonstrate: that we can make and consume fashion while respecting animals rights.
Your collection is genderless, see-now/buy-now and the clothes are upcycled (for Antidote Care). Are all these attributes your definition of post-fashion?
Our reflection on the future of fashion was key to the creation of Antidote's three lines. It's interesting to notice the changes that are happening right now concerning diversity in fashion, with some brands deciding to mingle men's and women's collections at their shows.
I think the next step for inclusivity is to go gender-free like our magazine and collections are.
That's also what Alessandro Michele does for Gucci, or what Stefano Pilati's new brand Random Identities is about. Their positions fit with the zeitgeist.
Concerning the see-now buy-now, it's echoing our era of immediacy: waiting six months for a piece of clothing makes no sense today. The upcycling aspect reflects the environmental awakening of brands, which is progressing and more necessary than ever.
The Summer 2018 issue of Antidote Magazine "Earth" was a vegan edition dedicated to animal cause and your Fall/Winter 2019 issue "Excess" is analysing all the excess forms (in fashion, art, society). Is it your priority to educate your readers and consumers to a new way of buying clothes and appreciate fashion?
After the celebration of our 10th issue, in order to keep my passion and motivation to develop Antidote, I was willing to strengthen our position through the messages we convey with the magazine. I realized that I wished more and more to use our editorial line to raise our audience's awareness on the shifts that need to happen regarding ecology, inclusivity and animal rights. When I launched our merch, I wanted it to follow this path through engaged messages reaffirming the values we convey in the magazine. Also, I felt the need to create a magazine that's representative of the world we live in: I wanted more realness in our pictures, instead of shaping a fantasized person.
Which artist(s) inspire you the most ?
I can find inspiration anywhere: for me, it's not coming from a specific artist or place, it's more the result of a mix of various influences.
The last place you travelled to that inspired you ?
My last trip was to South Korea two months ago, where we launched new points of sale for our collection Antidote Season 2. Koreans have their own sense of style, expressing their individuality and freedom through fashion: that was inspiring to me.
If you could live in any era, which one would it be and why?
I love the era we live in right now, because everything is possible, the best as the worse, and it's up to us to shape the future we want to live in through the decisions we make.