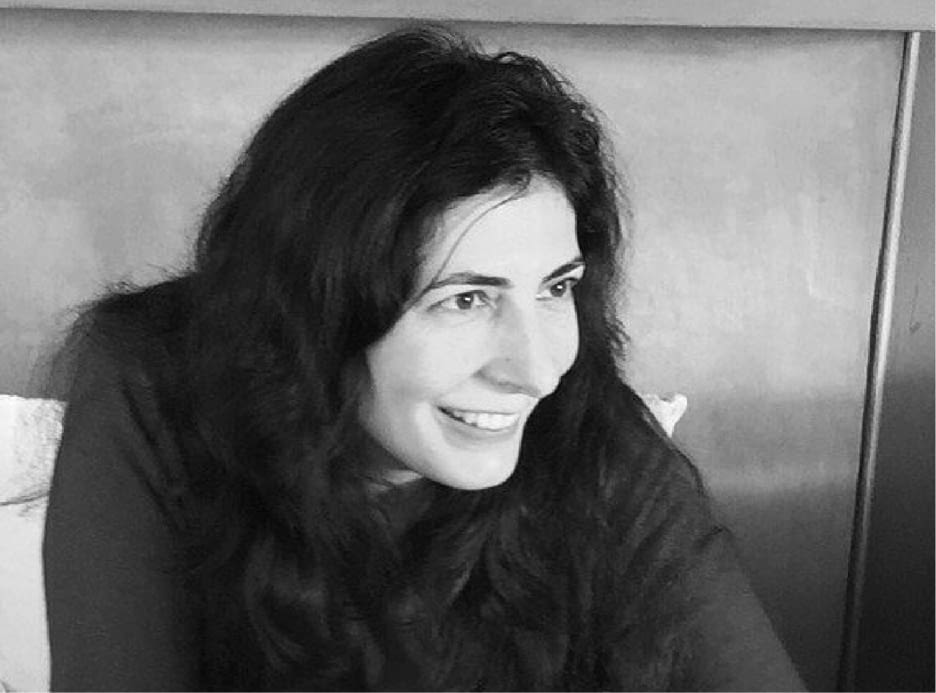 27/04/2020
-
Margaux Warin
In 2011,
Yasmine Eslami
launched her eponymous lingerie brand and, four years later, she launched the swimwear line.
Contemporary, elegant, and very connected to fashion, the brand is incarnated by different Parisian muses from Jeanne Damas to Adèle Farine. Evoking the seventies and sensuality, her swimsuits became a hit and she recently collaborated with La Redoute - the collection will be out mid-May.
Born and raised in Paris, she studied in Studio Berçot. For many years, she worked with Vivienne Westwood in London, and she is still collaborating with Andreas Kronthaler for the menswear line of swimwear and underwear.
Her latest project is a white tee-shirt in organic cotton saying
"YES".
We talked to her during quarantine and had the chance to discover her many inspirations.
---
YOUR LATEST COLLECTION IN 3 WORDS:
Colors, holidays, happiness
YOUR MAIN INSPIRATIONS FOR THIS COLLECTION ?
My all time favorite period the 70's
YOUR FAVORITE PIECE FROM THE COLLECTION?
From the lingerie the Elisa set in Deep Purple and for the swim: the Maya top and Olga bottom in check print, a fun multicolored check printed on lurex.
DID YOU HAVE A SPECIAL "MUSE" IN MIND WHILE WORKING ON THE COLLECTION?
Not really, I'm always inspired by my friends .
YOU BEGAN YOUR CAREER BY WORKING FOR VIVIENNE WESTWOOD DURING 10 YEARS. HOW, AND WHY HAVE YOU DECIDED TO LAUNCH YOUR OWN LINGERIE BRAND ?
It wasn't planned, I love fashion and I always had a soft spot for lingerie and designed for different designers in freelance. With a friend we wanted to do a brand together and it started with an idea during a dinner in NYC ! And then she didn't do it, so I just did it on my own.
WHAT DO YOU THINK ARE THE MAIN STAKES AND CHALLENGES FOR DESIGNERS WORKING ON A SPECIFIC KIND OF PRODUCTS ?
I think it is always important to do something you love and for me I always have in my mind the girls, women who will wear the products, I do it for them .
WHICH ARTISTS INSPIRE YOU THE MOST?
There are so many ! Art is super important and is part of my everyday life is difficult to give a list… Here are some but I can be inspired in an exhibition, a book by an artist for a collection a project… It's difficult to give a list from all the different arts and artists: painting, sculpture, photography, ceramic etc …
Jack Pierson, Pierre Bonnard, Gerhard Richter, Xavier Veilhan, Jean Philippe Delhomme, the Lalanne, Pierre Paulin, Valentine Schlegel, Wolfgang Tillmans, Twombly, John Currin, Picasso, Araki, Félix Vallotton, Redoute roses and Nick Knight flowers…
THE FILM THAT SPEAKS THE MOST TO YOUR AESTHETIC?
Any film from David Lynch, Pialat, Visconti, Spielberg, Jacques Audiard, Jacques Demy… there are so many ! I love films
All films with Marylin too and I love comedy too, comedy are my all time favorites ! From some like it hots to groundhog day (perfect for now !), The blues bothers, Zoolander , trading places , les bronzés, louis de funes and Jim Carrey …
I also love musicals : Jacques Demy, Grease, Hairspray, Rocky horror picture show, films with Gene Kelly, Cyd Charisse… there are so many!
THE PLACE THAT ALWAYS INSPIRES YOU?
Greece and Paris .
IF YOU COULD LIVE IN ANY ERA, WHEN WOULD YOU CHOOSE AND WHY?
The 70's for its freedom of mind, its colors, the mini skirt and the platform shoes!