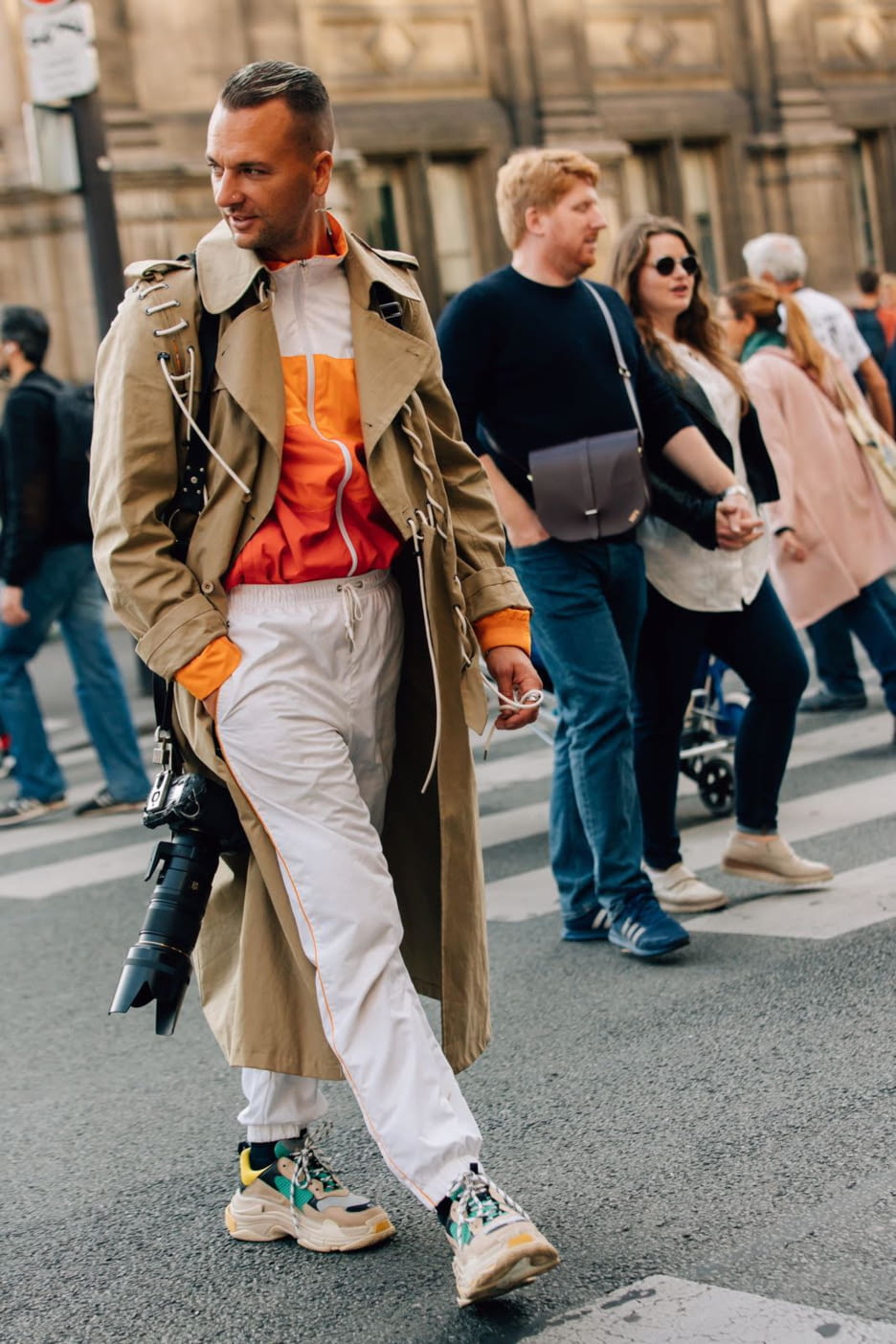 © Dan Roberts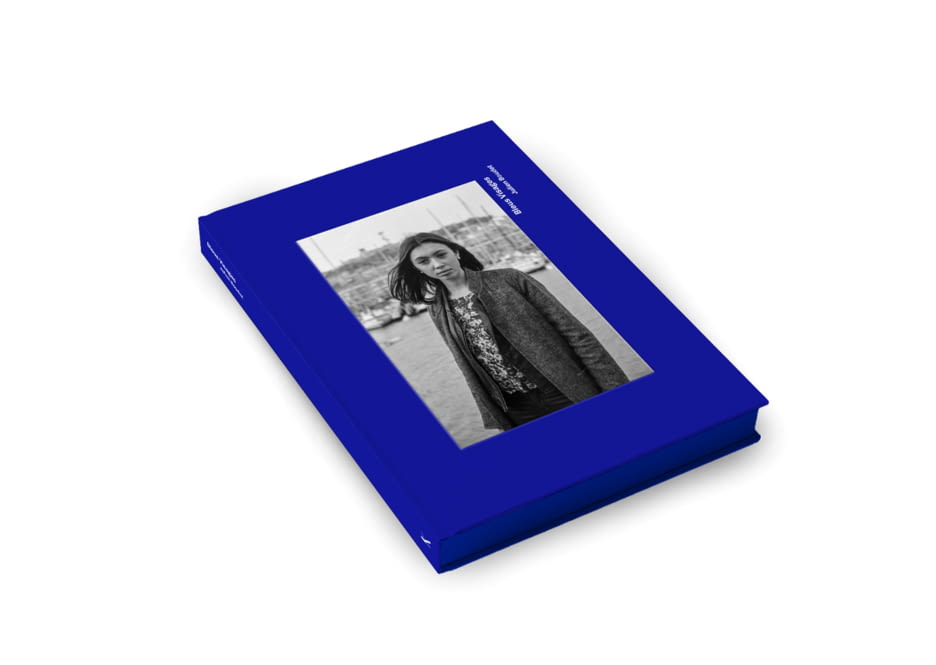 Bleus Visages by Julien Boudet
09/07/2018 - Margaux Warin
Blue (adjective): Of a color intermediate between green and violet, as of the sky or sea on a sunny day. Definition by Oxford dictionary.
Blue is the color through which we can trace the work of Julien Boudet, aka Bleu Mode. Born in Sète, a port city in the south of France, he grew up facing the blue of the Mediterranean. He then left France for the United States where he joined the Parsons New School for Design which he quit in 2013, when he launched Bleu Mode, his own website with his photos. It is shooting the style of people in Soho that he embarks on street style. His pictures reveal his love of fashion, as much as his love for photography: Julien zooms on the key details of the looks and often cuts the faces, leaving the clothes to express themselves without needing to be incarnated. He mixes his fashion pictures with those of architecture, often of brutalism, to mark his universe. His personal style is just as recognizable as his photos: oversize outfits and a faithful cross-shaped earring engraved "Blue".
Today the fame of Bleu Mode has become a need within the fashion industry and he collaborates with many brands of both luxury and streetwear. He has recently designated a pair of sneakers for Fila, worked on a Burberry project and went to the Louis Vuitton Cruise show in Saint Paul de Vence. Julien Boudet has greatly exceeded the status of street style photographer and has released his first book "Bleus Visages" by Kahl editions last week.
---
How did you start your career ?
It all happened very organically, it never really felt like work and that's one of my favorite things about my career - along with my freedom. Pretty much 2 years after graduating in business from Université de Montpellier (Southern France), I moved to NYC when I was 23 years old, went back to school 3 years later to study photography/fashion at Parsons, dropped out in June 2013 after having launched Bleu Mode in January, then I've been freelancing full time since then
Luckily it took off right away, thanks to my dedication and to the network I had been able to create in New York; I was able to make a living out of photography pretty soon after I launched Bleu Mode.
I assume people know me essentially for my street style work during fashion weeks in the world, but I've also been doing a variety of other projects these past couple years, including a sneaker collaboration with Fila that released in May and my first book "Bleus Visages" that launched last week in Paris. My first solo exhibition is opening in Sète (FR) on July 18th.
Why Bleu (Bleumode, Bleus Visages) ?
The answer is pretty simple, "bleu" (French for blue) comes from the sea, which has always been part of my life - less now because I don't live in my hometown anymore but I truly miss it. I was born and raised in a seaport town called Sète, in Southern France, and I've always been fascinated by the Mediterranean Sea that is surrounding the city, so when I had to come up with a name for my website/social media, I immediately thought of this color and everything that it represents: open spaces, freedom, imagination, inspiration…
You are photographing people for their style, but also you have yourself a very strong one. Who are your favourite designers ?
Thanks, my favorite designers are Raf Simons, Dries Van Noten and Martin Margiela. Also I would like to add someone who just did his first show last week in Paris and whose work I really admire: Matthew Williams from Alyx.
During Fashion Month, in which city are you the most inspired ?
Paris.
Who are your favourite photographers ?
Honestly I don't really have time to look at other people's work (I've seen a lot of amazing images in magazines and books but I can't remember names) besides the ones (mostly friends) I follow on IG, so I will only name the legends that really inspire me: Man Ray, Irving Penn, Richard Avedon, Helmut Newton.
Which artists inspire you the most?
Yves Klein really inspires me, for obvious reasons.
What was your most inspiring trip ?
I've been traveling a lot since 2013 so it's not an easy question, but if I had to pick one it would be my first time in Tbilisi, Georgia (I've been 5 times since then). I was invited for the first time there for Mercedes Benz Fashion Week Tbilisi, right away I felt in love with the city, the architecture is beautiful and very different from everything I had seen so far, there is a weird energy there - in a positive way, they have a strong and interesting culture, people are very nice and friendly. After that trip it inspired me to go see other ex-USSR countries, therefore I went to Kazakhstan, Kyrgyzstan, Armenia and it was also really great. However Georgia remains my favorite in this part of the world - maybe because that's where I have the most friends!
How came the idea of your own book, a reportage in your hometown ?
Moving to NYC at age 23 was a huge step for me - it totally changed my life and the way I see things in general, it really opened my mind. After being in the US for a couple years, my first student visa had expired so I couldn't leave the country for about 3 years and I really started missing my hometown and my people back there.
Meanwhile, I learned photography, hence when I finally went back home, I looked at my city and my friends in a different way, sort of like from an outsider point of view, and that inspired me so much that I decided that I will do a long term project there.
My intention was mainly to showcase this very special place that is Sète (many well known artists come from there, including Georges Brassens and Paul Valéry) but also to pay tribute to its population and to the birthplace of my whole family - and more importantly where my father was buried.
Your book is not about fashion and street style, the way people know you. Why did you choose to launch your first book on something very different from what public knows of your work?
A first book is a milestone to a photographer's career, so I really wanted to do it properly and it had to feel more personal than just documenting street style, or even fashion in general. I wanted my audience to discover more about myself, about my roots, rather than seeing another photo of a well-dressed guest going to the Balenciaga show in Paris…
A book is very important, it's art, tangible, it takes so much time and energy to create that I could not just use the same content that is already out there on the Internet, that everyone already saw, liked and shared on social media. Of course this does not mean that I will never publish a book related to fashion but it definitely won't be done in a conventional way, it will be more conceptual - and obviously it won't be my first book anymore so it's fine.
Also, these images are exclusive, I never posted them online, I've never even talked about this project before, so if you make the effort to actually buy the book you know you don't spend your money for something that you've already screenshot from my Instagram feed.
Lastly, I just don't want to be put in the "street-style photographer" box; I want to show my audience that I am versatile. Nowadays, in 2018 more than ever, if you're a freelancer and aren't able to work on multiple projects that have nothing to do with each other, all at once, you can't really be ahead of the game, and what you have to offer will be too basic; I don't like simple things, it's boring.
Your book, Bleus Visages, is a reportage on a seaport. Is it a subject you've always wanted to work on or is it linked to the actuality ?
Like I explained above, it is more a personal project than a reportage on some random seaport, so no it isn't linked to the actuality but it's just something that I felt like I had to do before moving on with my career as a photographer. Moreover, it's a tribute to my father who was passionate about photography but never had the chance of doing it full time, nor print a book with all the images he took in Africa during his road trip; one day I will do a project with all those images, mixing them up with mine, that could be cool.
Your photographies (fashion and your book) are a mix of people and buildings. What is the link between them for you?
I see architecture as a way to "dress" regular buildings with nice and interesting designs, the same way "us," people, dress up in the morning with designer pieces. As Dragana Zoric, an adjunct associate professor of architecture at Pratt in NYC, puts it "just like there is a difference between the body and the garment that encases or covers it, there is a relationship between the building's structure and skin."
Basically I am just documenting great designs, whether it is about people/fashion or buildings/brutalism. This is the link that I can establish between those two subjects that I've been photographing throughout my travels so far.
Who are your favourite architectes ?
Le Corbusier, Tadao Ando, Marcel Breuer, and, in a different style, Jean Prouvé.
If you could live in any era, which one would you choose and why?
I was born in 1985, and honestly I loved that era. Growing up at a time when hip hop was just getting more and more popular, back in the 1990s, when the sneaker culture was born as well, the tracksuit era, the best years of French/US rap, graffiti, breakdance… All those activities were really great and popular at that time, and I feel like we also had the best of both world because we did grow up without cell phones, but at the same time we had them when we needed them in our lives - when we became young adults.
Basically it was perfect because we could enjoy our "normal" and fun childhood playing outside (without the Internet), but still have access to it and use social media later on as a marketing tool - as I still do these days.