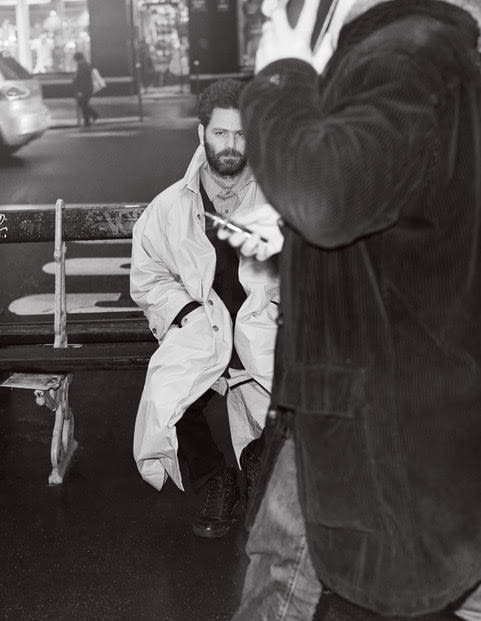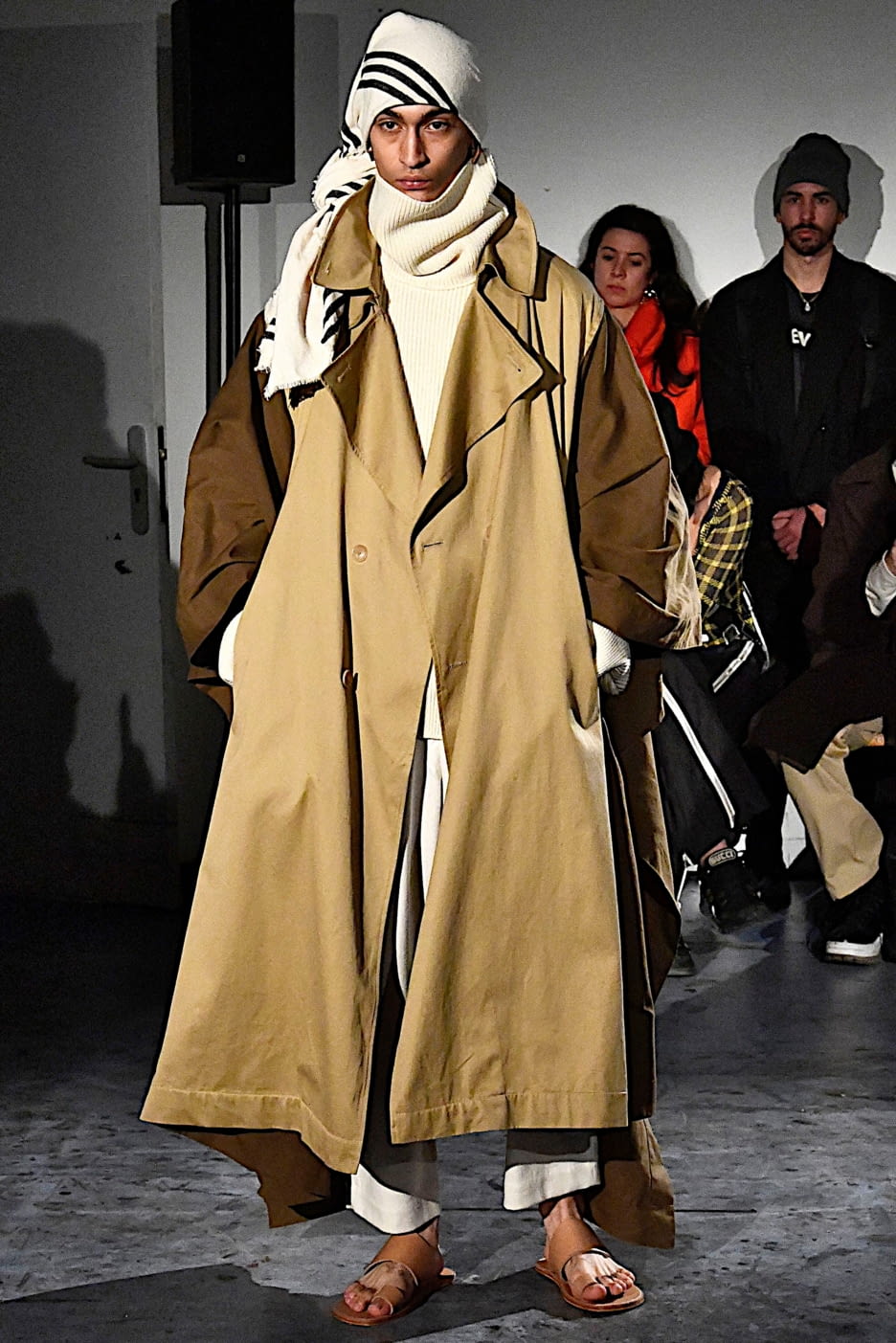 Hed Mayner Fall/Winter 2019
16/01/2019 - Margaux Warin
When we asked the Israeli designer Hed Mayner to describe his Fall/Winter 2019 collection which was showed in Paris yesterday, he told us "Treating garment as sculpture".
Sculptures are what evoke his voluminous and disproportionate silhouettes. Wearing clothes that are out of our size and superposing them in shades of neutral and earthy tones: a perfectly executed layering exercice that gives the models a hybrid and recognizable silhouette. We met him the day before his show to talk about his inspirations and the collection he was about to present
---
Your last Fall/Winter 2019 collection in three words:
Treating garment as sculpture
What were your main inspirations for this collection?
For this collection I really liked the idea of using clothes that originally belong to another body, to over-scale or unsize the garment.
Your favourite look from the collection?
We are still working on the looks so I will be able to tell only tomorrow at the show.
Which artist(s) inspire you the most?
For the moment Gordon Matta Clark
Your clothes are inspired by military and religious uniforms - which message do you want to deliver through your creations?
The military and religious uniform was sort of a raw material that I am reworking and trying to change the original purpose and meaning. It just happend that in Tel Aviv I can find a lots of them. Usually most of the people in Israel from my generation cannot stand those uniform anymore because they've been wearing them for 3 years. But since I didn't do the army I have special attraction to it.
You were born and raised in Israel. Does your roots have a big influence in your creativity ?
Of course because you are always inspired by your environment but I don't have a strong feeling of belonging to a specific country as our studio in Tel Aviv is a little bubble from where we are working internationally and I have been travelling a lot so I feel like I'm getting a bit of many different cultures.
The place that always inspires you in Israel?
I just like walking around Tel Aviv, the streets are quite inspiring and fascinating. Israel is a place that doesn't make sense, none of us understand how this country is functioning, there is a very high level of tension and no clear limits which actually allow a lot of freedom.
The artists that inspire you the most?
I am currently watching a lot of Buster Keaton's Silent movies, and the moovie of satutchi koon, I also like the land artist Robert Smithson and Joseph Maynou.
What would you do if you didn't work in fashion?
Maybe an architect or a gardener.
If you could live in any era, when would you choose and why?
I am quite happy with our era but if not this era then maybe the 70's.