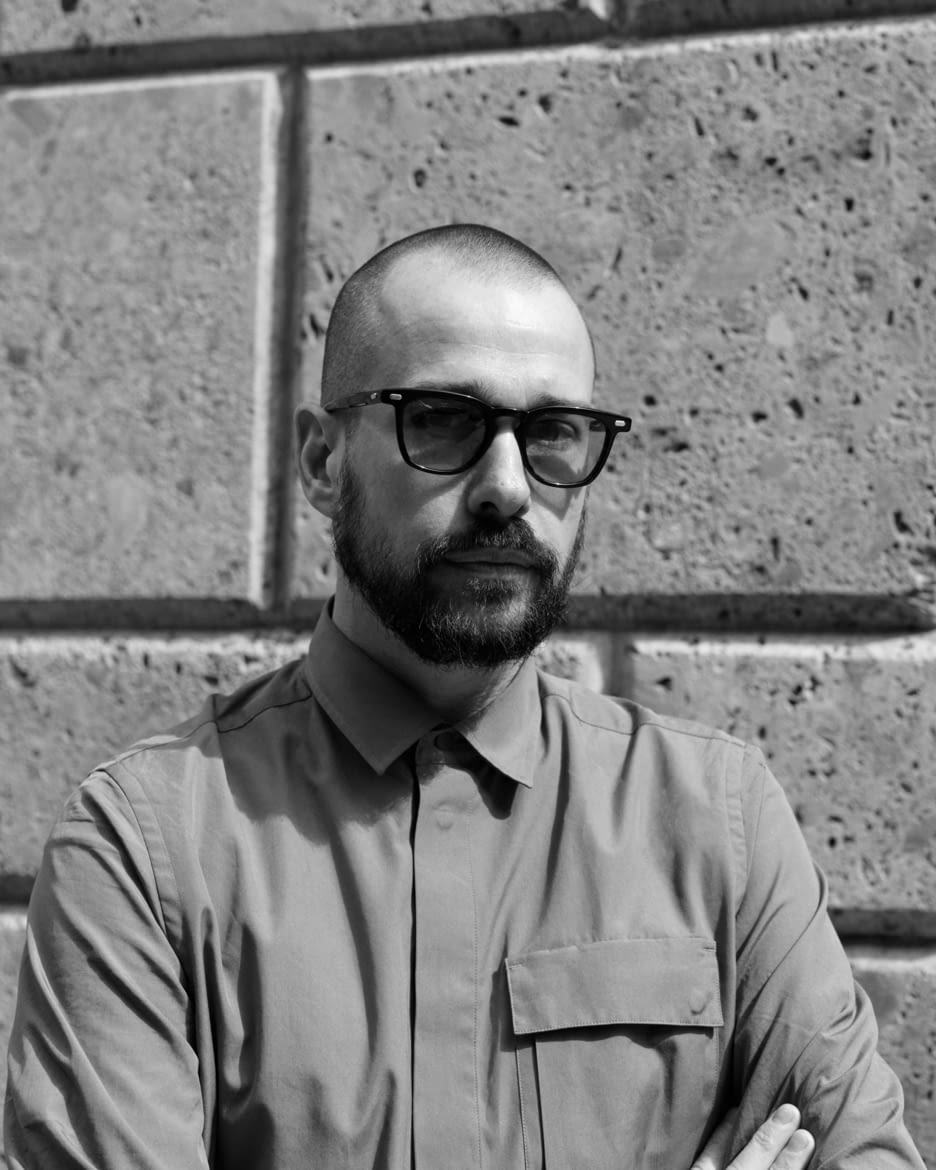 © Alessandro Furchino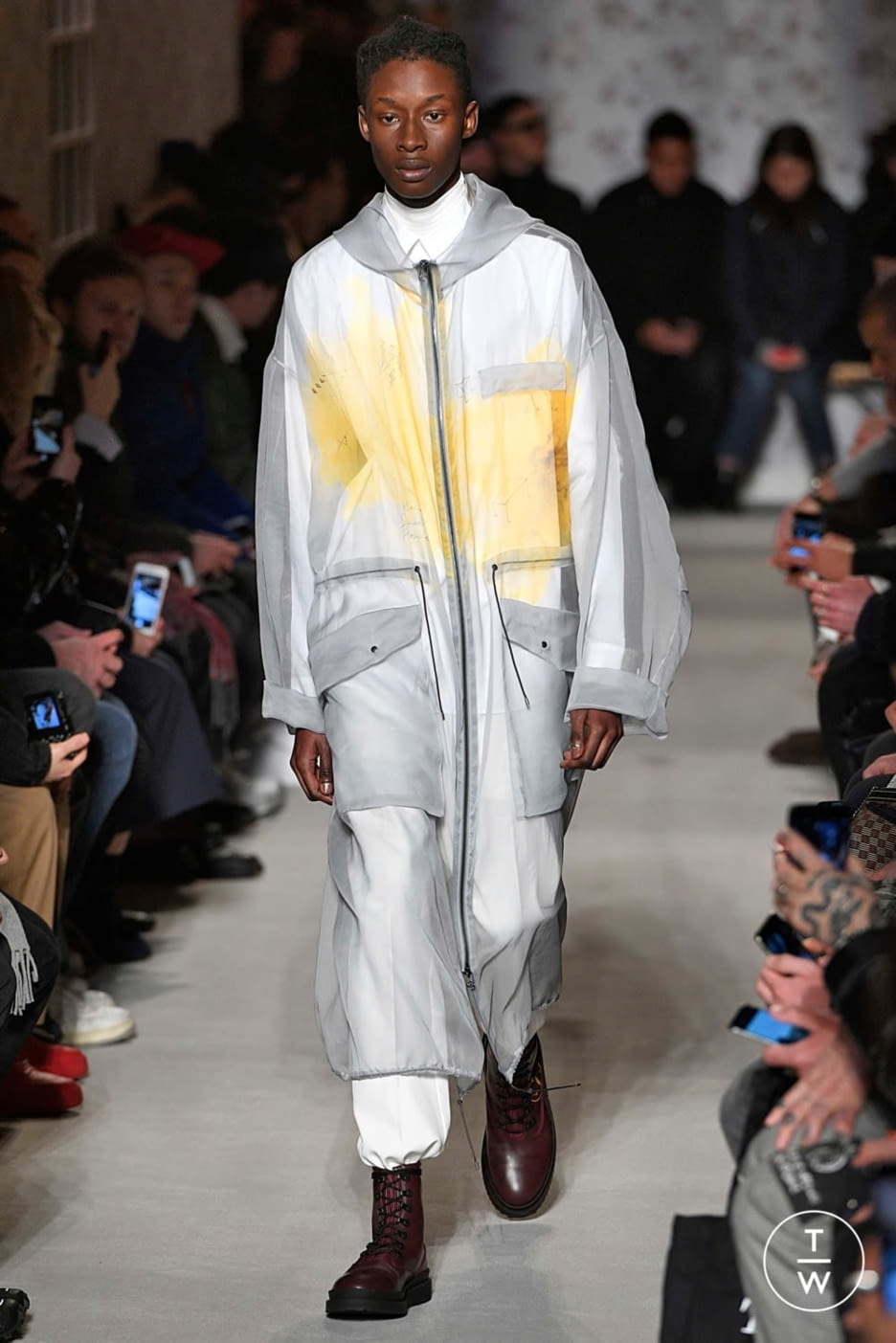 OAMC Fall/Winter 2018
02/04/2018 - Margaux Warin
The "present", this is the creed of OAMC, a men's ready-to-wear brand founded in 2013 by Luke Meier and Arnaud Faeh, which aims to embody an aesthetic of our time, of what is happening now. The house stood out this season with felt tailoring, technical materials and printed postcards and tapestry. OAMC can be defined by the respect of a traditional know-how mixed with a technical innovation with a precise design giving birth to a functional and elegant cloakroom. Inspired by the concept of "home sweet home" through the artist Ellsworth Kelly (who participated to the Ghost Army and made postcards during his life as an artist), the set of the last fashion-show, a house decorated with tapestry with windows which overlook landscapes, immersed viewers directly into the world of artistic director Luke Meier. Born in Canada, he studied business and finance at Georgetown University in Washington DC before joining Oxford and the FIT. Supreme's artistic director during twelve years, today, in addition to his own brand, he also works in tandem with his wife Lucie, who, since 2017 is at the artistic direction of Jil Sander. Very different houses but for which Luke Meier remained faithful to his vision, that of a ready-to-wear anchored in the present moment.
---
The last OAMC Fall/Winter 2018 collection in three words:
-precise
-organic
-romantic
What were your main inspirations for this collection?
Working with felt and geometry, Joseph Beuys, Ellsworth Kelly, the Ghost Army, home sweet home.
Which materials do you prefer working with most?
Many, but this season it was about felt, rubber, and light transparent silk and nylon.
Is your work process any different when it comes to Womenswear and Menswear?
The only thing that changes is the image of the person. The attitude is the same, but when I work on menswear I think of what I like for me. What feels good, what I want to wear. When I approach womenswear I think of my wife Lucie.
How much time do you need to create a collection?
A lot because I like to go deep into the image and the ideas, as well as the materials, fabrics, techniques, and construction. We are given a certain amount of time but I could always use more ...
The last place you traveled to that inspired you ?
Utah. Incredible geography, almost lunar. Monument Valley is exceptional.
Which artist(s) inspire you the most?
Many. Lately Joseph Beuys and Ellsworth Kelly, of course. Lucien Freud, Pierre Jeanneret, Robert Gober, Chuck D, Raymond Pettibon, Picasso, Arthur Jafa, Rei Kawakubo, Kahlil Joseph ...
The film that speaks most to your aesthetics:
2001: A Space Odyssey
If you could live in any era, which one would you choose and why?
Now. Filled with possibilities.
What is the biggest challenge associated to working for two brands at the same time?
Time.