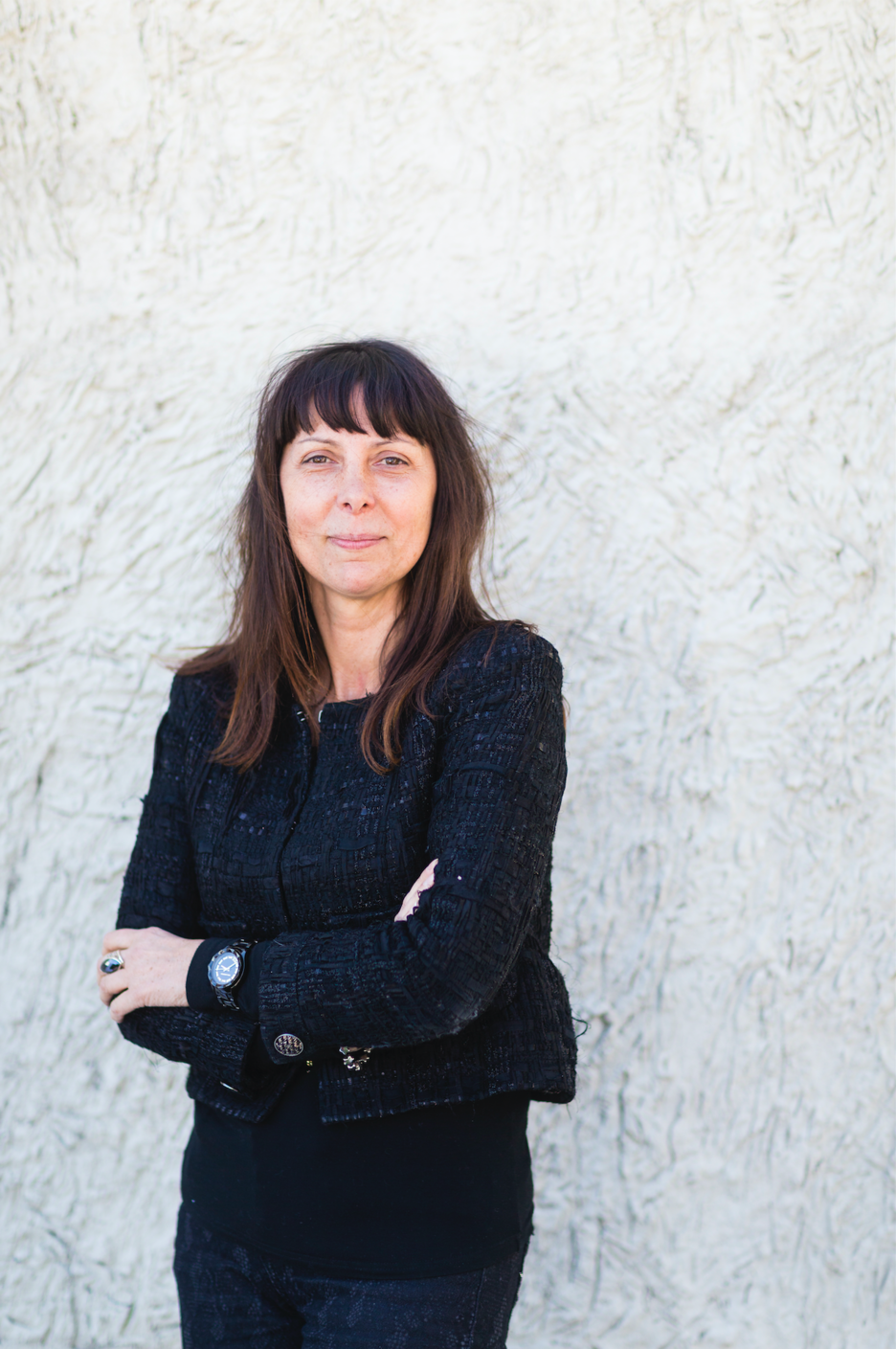 Murielle Lemoine Photo by Nabile Quenum / JaiPerduMaVeste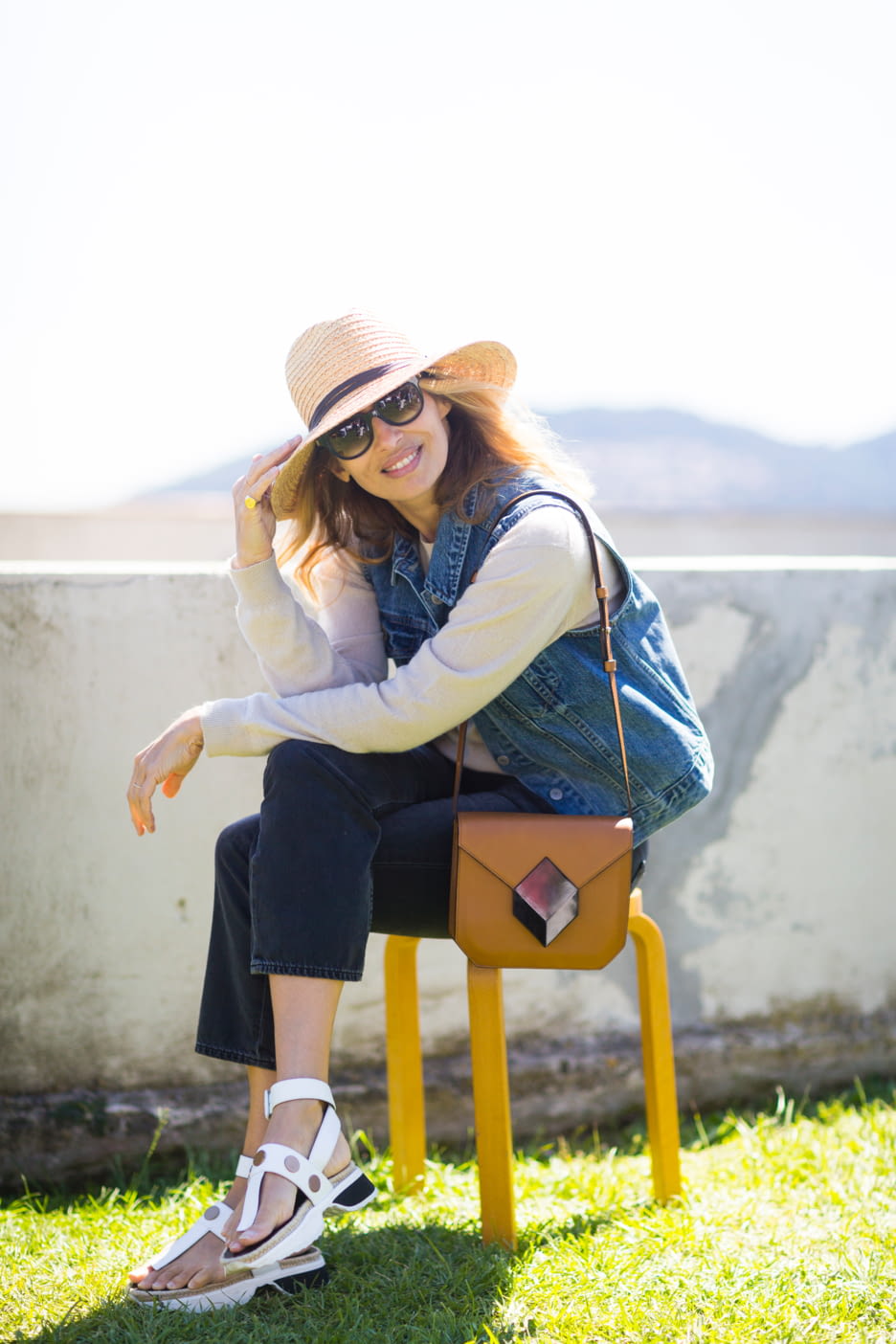 Alexandra Golovanoff Photo by Nabile Quenum / JaiPerduMaVeste
23/06/2017 - Margaux Warin
Very discreet, it is difficult to know Murielle Lemoine. And yet, she is the director of La Maison Lesage, a house of unique and ancestral know-how. Succeeding to François Lesage, who died in 2011, Murielle carries on the tradition of the House by making it live in the now, notably through the Ecole Lesage and the emblematic embroideries that appeared on the shows of many Houses, in particular Chanel. The ultimate refinement, the embroideries are a real work of art, a timeless luxury that challenges the acceleration of fashion while creating unique pieces that sometimes need a hundred hours of manufacturing. We meet her together with Alexandra Golovanoff, with whom we already had a talk. A famous journalist and the host of the cult show « La mode, la mode, la mode », Alexandra is a true reference in the business. She knows exactly the amount of work a piece or a detail needs and has always supported the luxurious know-how as well as the young creation. Murielle and Alexandra are members of the Festival d'Hyères jury (Murielle in fashion, Alexandra in accessories) and their sharp eyes will without doubt find the rare gems.
---
Alexandra, you are the daughter of antique dealers, what do you think of the sustainability of the excellent know-how of La Maison Lesage?
Alexandra: In my opinion, this idea of sustainability is very modern. It is often on the basis of an old know-how that we can bring about change. It is because we have all this experience, all this material, that we can move forward faster, without any need of reinventing ourselves everyday. When we have the know-how, we have to capitalize on it because it can secure the future.
Do you think that craftsmanship has become an even bigger issue in front of the ever growing fast fashion and tighter production schedules?
Alexandra: I would say that in the notion of craftsmanship, there's this idea of the hand, the idea of knowing how to do something with your hands and we have always valued what we can do with our head and always overlooked and devalued handcraft. Nowadays, it is coming back. I think that the handcraft sets the mind free, it allows you to have ideas, because you are going to do something with your hands and go further with your head. The problem with fast fashion is that they don't use their hands nor much of their heads.
Murielle: I've been working at La Maison Lesage for 35 years. Indeed, there were times where embroidery was very present in all of the shows, the list went on and on. It was only the Haute Couture, but today, it has been almost 22 years that the ready-to-wear has arrived and there, everything shook up entirely. But even nowadays, I can say that the passion is still here. And I agree with what Alexandra said a moment ago, there was a time when we did effectively loose track. The craftsmanship wasn't put forward enough and we used to think that the idea was way easier than these artisanal crafts. Yet, for over a decade, it has really been highlighted and we can see it here, we can see it in the collections.
Alexandra: And even beyond fashion! Someone passionate about wood who's going to quit his job and get training in woodwork, we are going to highlight it. Even a bakery, for example.
Murielle: All handcrafts.
Alexandra: And not only in fashion.
Did digital change things for you?
Murielle: Of course. Nowadays, we work obviously on traditional embroidery and since a few years, we have been working on very different technologies, on wools incorporated in the embroideries of bags. We have worked on suits on 3D, on plastic, on silicone, all the materials possible. We have 75,000 archives that enable us to work on many other things, since we have absolutely every thing we need on the traditional work. But we have to use these archives in the present time, and in the future they will always be present.
What do you look for in the young talents at Hyères?
Alexandra: I am in the accessories jury, so it might be a little different. Because with us, 100% of our candidates have done everything themselves, by hand. One candidate cut her molds in metal because she has the knowledge to do so. Otherwise, they do everything by hand. Some have integrated their own tools, created their own tools. They control everything from A to Z, from the conception to the fabrication and look for a solution for everything. Today, these youngsters know how to do their own 3D printings, which is crazy. They have both the culture and the skills and are technology savvy.
Murielle: They use craftsmanship every day, maybe more than digital or technologies at the end of the day. They have this ability to juggle the two.
What do you think are the main stakes and challenges for the young designers?
Murielle: I think that the main stake is creation. As members of the fashion jury, we saw it this morning. We just spoke about materials, creation, the research of materials used. To stand out of the crowd is to dazzle the one who looks. There's a fantastic work from all, for the ready-to-wear as well as the accessories. I think that the level is very very good. It's work, I see it every day. It's fantastic, we are going to like a lot or we are going to support less, but there is a research work that can only be praised.
What would you advise to a young designer who would like to succeed while keeping his/her identity?
Murielle: You have to keep going. You have to go on, it's hard work.
Alexandra: You need talent. Sometimes, there's a lot of work but no talent, and it will not work out. We can see it with the level here, that there is talent.
Murielle: We can see it with the ten remaining candidates, the talent was here.
Alexandra: Nowadays, storytelling is essential. You must know how to express yourself with words, know how to say where it comes from and where it goes with words that bring coherence and make it all understandable. It's a whole. We use the word « storytelling » all the time, but in practice, we can tell that the ones who have it make a real difference.
Murielle: They make the difference, it's true.
What are your impressions on the Villa Noailles in 3 words?
Alexandra: Blue, pink, green.
Murielle: Talents, we find talents obviously. And above all passion.